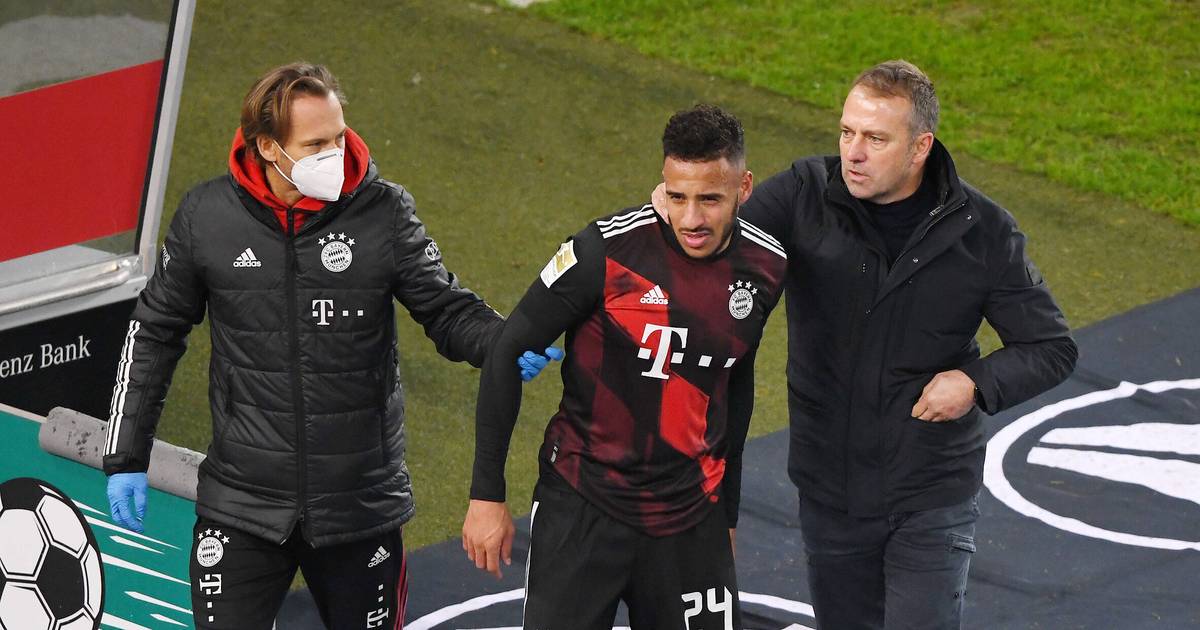 The positive things in advance:
Bayern's 3-1 win at VfB Stuttgart was already the 47th victory in the 52nd competitive game under Flick. Munich have won 35 of the last 37 games.
After nine Bundesliga match days, Bayern have already scored 31 goals, setting Eintracht Frankfurt's Bundesliga record from the 1974/75 season.
In addition, five joker goals scored are league leaders. You're right on track in all competitions.
Nevertheless: in Munich not all that glitters is gold!
The defensive wobbles!
Three times in a row the Flick-Elf were 1-0 down in the Bundesliga. She has already conceded 13 goals this season. That was the last time there were under Jürgen Klinsmann in the 2008/09 season (15).
Manuel Neuer had to concede at least one goal in the last seven competitive games, but away from home he was not yet conceding a goal this Bundesliga season.
"We are currently working hard to win and are currently not receiving a beauty award," Flick concluded. SPORT1-Expert Stefan Effenberg sees it similarly. "It will be difficult when they are 1-0 down," he told im CHECK24 double pass. "A game like the one in Stuttgart requires an extremely high level of effort. Bayern are already having problems. They have lost this dominance."
The main reason for the Munich difficulties: Frequent rotation due to exercise control and injuries. In addition, players like Benjamin Pavard, David Alaba and Niklas Süle are not in top form. Newcomers like Leroy Sané don't work defensively as intensively as Flick would like.
In the end, Stuttgart even had shots on goal 14:13 and a duel rate of 51 percent.
Leon Goretzka demands: "We have to behave better with the ball again. Get more control over the game and make fewer bad passes. Then it becomes physically less demanding."
Thomas Müller: "Of course it worries us. We would like to come back to the phase of summer when we conceded a few goals."
Test DAZN for free and experience the Friday and Monday games of the Bundesliga live & on demand | DISPLAY
Over and over again injury concerns!
In Stuttgart three players had to be replaced due to injuries: Lucas Hernández (crash into the gang), Jérôme Boateng (indicated back problems) and Corentin Tolisso, who, according to Flick, suffered "a muscle injury".
Substitute Javi Martínez slipped away from his own penalty area in stoppage time and immediately grabbed his right adductor muscles.
On Sunday, the Munich gave the all-clear. Hernández, Boateng and Martinez are ready for the Champions League appearance at Atlético Madrid on Tuesday, Tolisso will not be absent for long.
Not yet fit again are Bouna Sarr (muscular problems), Alphonso Davies (training after a ligament tear in the right ankle) and the long-term injured Joshua Kimmich (meniscus operation).
Tanguy Nianzou has not been registered for the first half of the Champions League after his injury. Effenberg predicts that Munich will have even bigger problems in spring due to the high level of stress: "Then Bayern will have even more failures."
Even with the opponent, Bayern's injuries are an issue. Stuttgart captain Gonzalo Castro: "You can see that Bayern are battered and are already walking on their gums."
Flick clearly: "It is an enormous burden. In the end, the individual player suffers." The success trainer is not a fan of rotation and constant change. He prefers a well-rehearsed team, which helped him to triple last season.
Bayern have rarely been able to shine in a playful way, but they are mercilessly effective. Many players can see the heavy strain of the past few months. Leon Goretzka honestly: "I'm tired."
"We have a phase in which at the moment everything is not possible with a snap of the fingers. We have to push our limits. But so far it looks good, we are everywhere at the top," said Thomas Müller.
Become Germany's tipster! Register for the SPORT1 prediction game now
Dependence on Neuer and Lewandowski!
Manuel Neuer did not look good at 0-1 in Stuttgart and was lucky that Tanguy Coulibaly pulled him lightly on the arm before the supposed 2-1 of the promoted team. But otherwise Neuer thwarted other great Stuttgart opportunities. In any case, the Bayern captain has been on the defensive with life insurance for weeks.
"Without Neuer Bayern would not be in first place," emphasizes Effenberg. "The new one keeps Bayern alive. Even last season against PSG in the final. He's the guarantee."
Just like Robert Lewandowski on the offensive. On Saturday the Pole scored his 15th goal in the 14th competitive game. Not to be imagined, one of the two would have to fit for a long time.
All the better that players like Kingsley Coman and Leon Goretzka are taking on more and more responsibility on the pitch.
In any case, Flick doesn't want to let the current adversity get him down. "I have to compliment the team," he said proudly: "They have a great will to win the games."


Source link
https://www.sport1.de/fussball/bundesliga/2020/11/fc-bayern-flick-hat-drei-probleme-defensive-verletzungen-and-abhaengigkeit