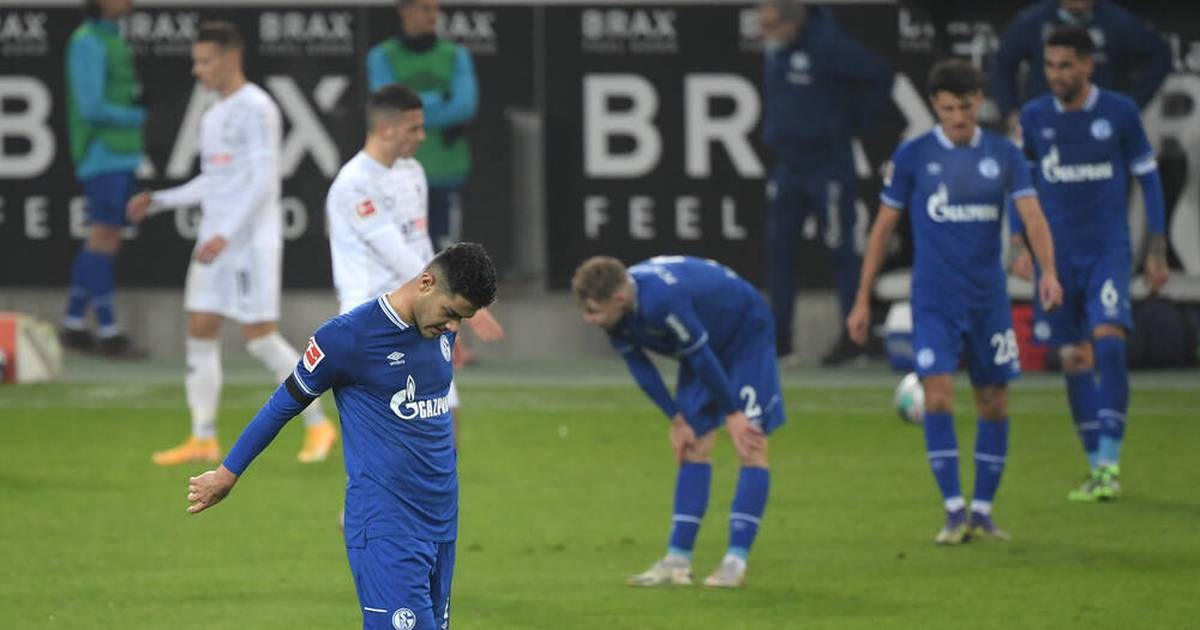 A 0: 2 against VfB Wolfsburg, three suspended players, a shot squad planner, a corona case and finally a 1: 4 against Borussia Mönchengladbach.
FC Schalke 04 has once again had a chaotic, almost catastrophic week. Or is it not?
"I think it was a good week for Schalke," said SPORT1-Expert Alfred Draxler im CHECK24 double pass.
Harit and Bentaleb "don't fit in with Schalke"
Because "players like Amine Harit or Nabil Bentaleb", who, according to sports director Jochen Schneider, have the chance to return, "just don't fit in with Schalke. They finally recognized that. They realized that they would rather go in with U23 players who want to Rip your ass. "
In the one-two round, the pauses for reflection were largely approved, but the experts also warn of the quality that could be missing. Scoring goals is "the biggest construction site. Now they have chased Vedad Ibisevic off the court and are betting on a young player," said SPORT1-Expert Stefan Effenberg: "That is thin ice."
After the measures taken so far this season, which also include a goalkeeper and coach change, Steffen Freund decided: "Suspending players is the club's last chance."
Höwedes: Schalke's appearance against Gladbach gives hope
The record is disastrous: 25 Bundesliga games in a row without a win across the seasons, 18th place, a goal difference of 6:28 (Bundesliga table).
"The mix in the team is not right. You need mouthpieces, individualists, team players – that this is not the case, it shows on the pitch," said Benedikt Höwedes.
Test DAZN for free and experience the Bundesliga on demand | DISPLAY
The long-time Schalke captain saw against Gladbach at least one "performance that gave hope. The first 15 minutes were good, there was finally life in the team again. The team showed a good reaction. It was played forward."
Some players and coach Manuel Baum also highlighted the good approaches – which Effenberg disliked (game plan and results of the Bundesliga).
"If I had stood up after a game like this and said the first 15 minutes were good, they would have torn my head off," said Effenberg: "That is a lie in your own pocket."
Schalke legends only "Grüßonkel"
At Schalke, the panel of experts measured competence and former Schalke professionals in the responsible positions. "They are all greetings. But these are the ones who have to answer," said Freund.
Höwedes himself, who played for the Royal Blues for 16 years, is not available as a crisis manager for family reasons.
"That was the reason why I stopped," explained the 32-year-old, who was rudely sorted out under Domenico Tedesco in 2018: "If I were to throw myself into something now, I would contradict myself."
Effenberg's conclusion: "How Schalke sells itself in public is a disaster." And Draxler says: "Schalke gives the impression that it is the worst team in the league."
So can Schalke still be saved?


Source link
https://www.sport1.de/fussball/bundesliga/2020/11/fc-schalke-04-in-der-krise-gute-ansaetze-reichen-nicht