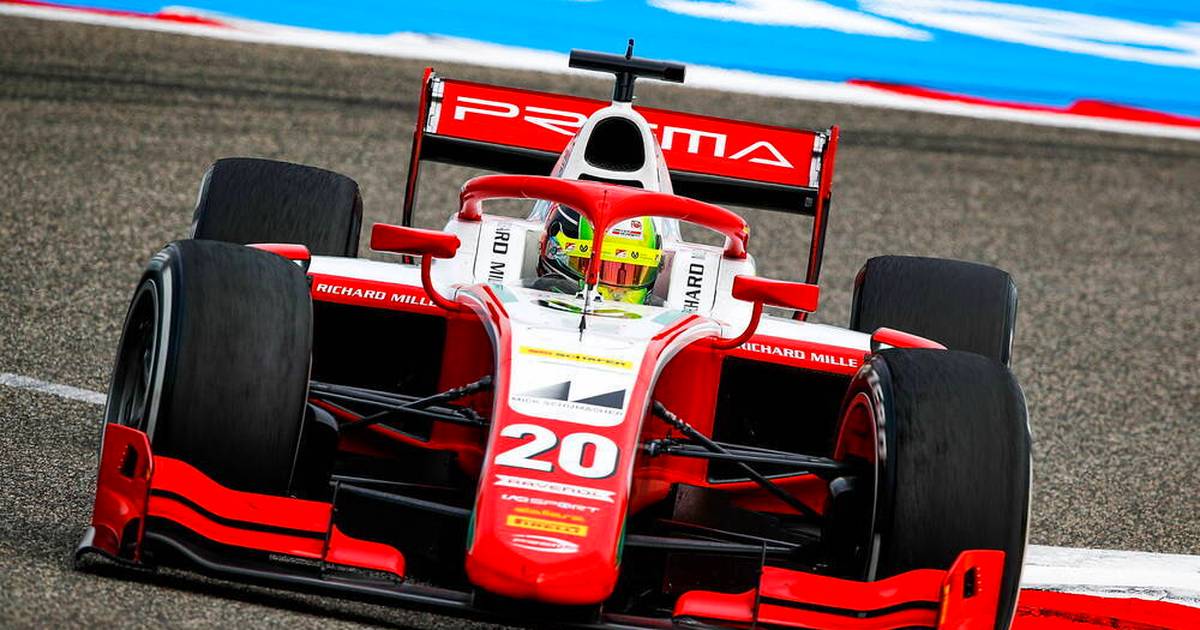 Mick Schumacher reaches for his first title in the junior series in the intense season final spurt of Formula 2.
The 21-year-old Prema driver took seventh place in the sprint race in Bahrain on Sunday, while his only remaining competitor Callum Ilott (UNI-Virtuosi) missed the points.
The Briton had damaged his front wing after a close duel with the German. (All news about Formula 2)
Schumacher's lead is 14 points ahead of the final next weekend on the same route, with 48 points left to win.
Schumacher on Saturday with a rocket launch
Events had already rolled over in the main race on Saturday. Schumacher initially shot up from tenth on the grid to first place, but ultimately finished fourth thanks to his tire strategy. Ilott took second place and moved closer in the classification.
On Sunday, Schumacher started the race from fifth, Ilott started just behind from seventh.
Both rivals initially stayed in this area, Schumacher was soon embroiled in intense duels with Nikita Masepin – of all things with the Russian, who is to become Schumacher's teammate at the Haas racing team in Formula 1 next year. The rise of the German is still not official.
AvD breakdown assistance and protection since 1899. Become an AvD member now and get a € 30 Amazon voucher! Here for the offer! | DISPLAY
Title competitor Ilott receives a drive-through penalty
Towards the middle of the race, Ilott saw his chance when Schumacher braked slightly.
When trying to pull past, however, the English rushed into another competitor and then had to get a new front wing. In addition, Ilott received a drive-through penalty for causing the collision and then drove after the field.
After all these duels, Schumacher's tires were battered, he could no longer hold his fifth place, but ultimately saved two points for seventh place. In the last two races in Bahrain on Saturday and Sunday, Schumacher and Ilott, the two young Ferrari drivers, will fight for the title among themselves.


Source link
https://www.sport1.de/motorsport/formel-2/2020/11/formel-1-mick-schumacher-auf-titelkurs-rivale-callum-illot-geht-leer-aus