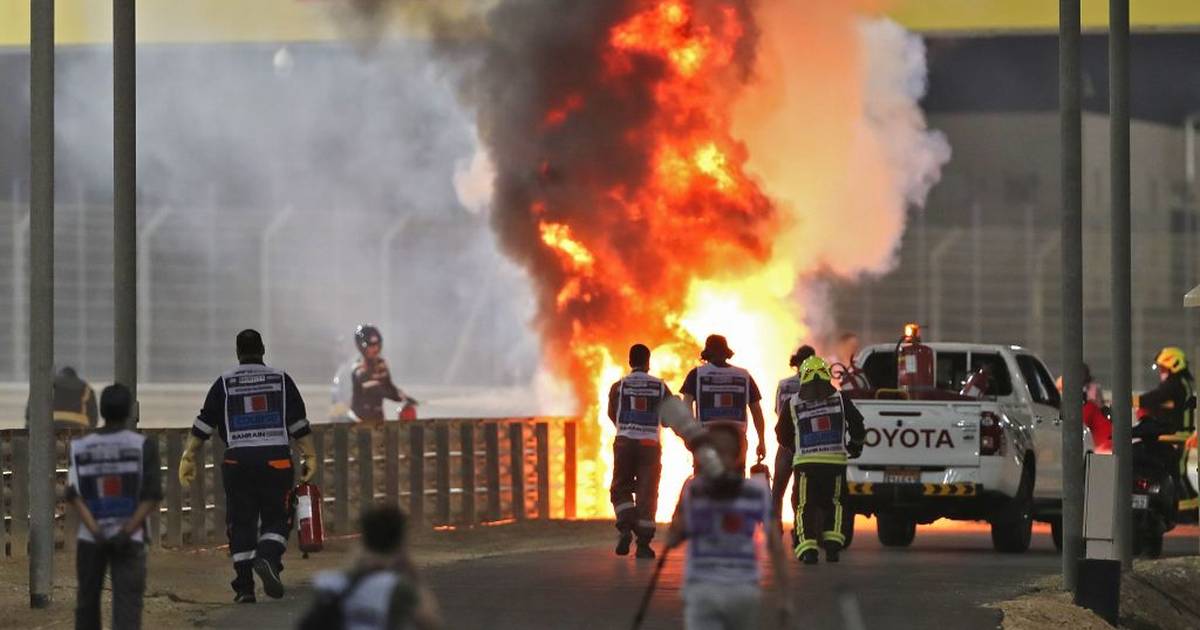 There was a horror crash in Formula 1 shortly after the start in Bahrain.
Romain Grosjean's Haas crashed into the boundary after touching Daniil Kvyat's AlphaTauri. The car was torn in two and immediately went up in flames. The front part of the car broke through the guardrail.
The good news: The Frenchman was able to climb out of the wreckage and over the guardrail with the help of the marshals to leave the burning accident site.
Haas: Grosjean with minor burns
According to initial information from Haas, the 34-year-old, who was supported on the way to the ambulance, only suffered minor burns to his hands and ankles in the terrible accident.
"It is in shock, but only has minor burns. You can only say luck in the accident. The Marshalls and the FIA ​​were immediately there with fire extinguishers. It was luck, but the rescue workers reacted very well," confirmed Haas team boss Günther Steiner shortly afterwards at Sky.
However, the doctors at the medical center will still check him out. Steiner did not want to judge whether the Halo system helped, but made it clear: "There is nothing left of the car or the guardrail. You can never do enough for safety. You need luck, but it certainly helped."
Steiner: "It is important that he is well"
Steiner described the course of the accident as follows: "He drives to the right and over the front wheel of the AlphaTauri. Either he was too optimistic or he was hit from behind. I don't know, it doesn't currently matter goes. "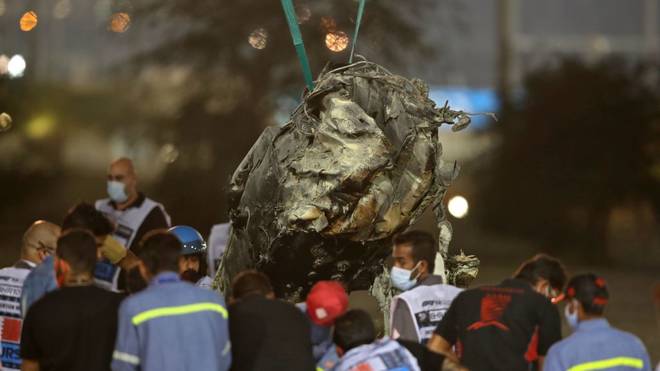 It might be Grosjean's last Formula 1 race if he didn't get fit in time by the end of the season. Grosjean, who scored only two championship points this season, will have to vacate his cockpit at Haas at the end of the season.
The race was interrupted immediately after the crash, and track workers started the repair work. The 15th race of the season should continue at 4.15 p.m. at the earliest, and a decision should be made at 4:05 p.m.


Source link
https://www.sport1.de/motorsport/formel1/2020/11/formel-1-romain-grosjean-im-haas-mit-horror-unfall-offenbar-unverletzt