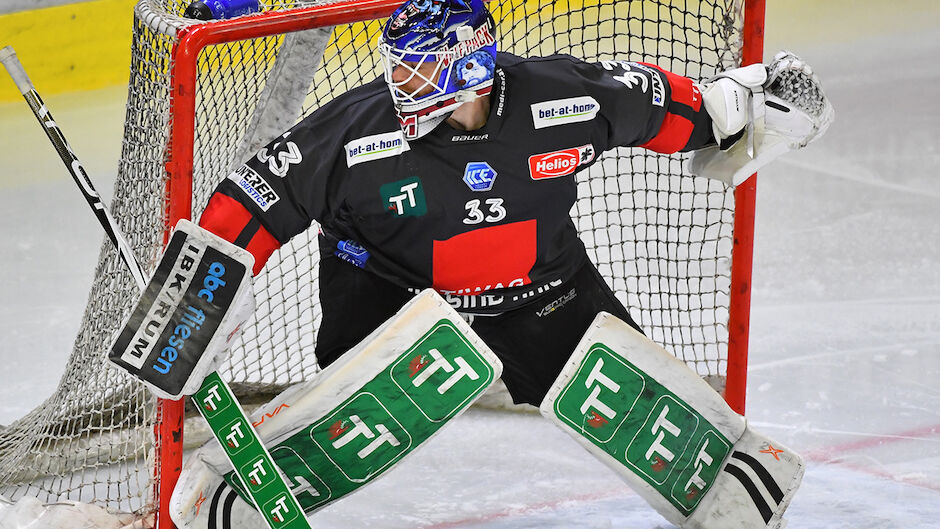 Photo: © GEPA
Bratislava – Monday, November 30th, 2020, 9:05 p.m.

The Bratislava Capitals win the supplementary game of the 12th round of the ICE Hockey League at home against HC Innsbruck with 5: 2.
In a balanced first third, the Innsbrucker Haie find the best chance in the person of Ciampini, but Baros can save Bratislava from a deficit.
In the middle section, however, Bratislava takes the lead through Finn (21st), Tansey only manages to equalize shortly after (25th). Bubela brings the Slovaks back in the lead (33./PP), but Lattner equalizes the result before the end of the third (40./PP).
Right at the beginning of the last third, Bratislava immediately pulls away thanks to a goal from Buc (41./PP). As a result, Innsbruck creates little danger. Chovan (55th) and Bohunicky (59th / EN) bring the game home for the Capitals.
After completing 15 games, HC Innsbruck is in seventh place in the ICE Hockey League (19 points). The Bratislava Capitals are still in ninth place (17 points).

Tabelle der ICE Hockey League >>>
Schedule of the ICE Hockey League >>>



Text which: © LAOLA1.at
By Players for Players: Show zum Bundesliga Manager, Episode 9
to the top » COMMENT_COUNT Comments
Legal Notice:
The comments of the users do not necessarily reflect the opinion of the LAOLA1 editorial team. LAOLA1 reserves the right to delete comments without giving reasons, especially if they violate criminal or civil law norms, contradict common decency or otherwise run counter to LAOLA1's reputation. We refer in this context in particular to our Terms of Use. In such cases, the user cannot assert any claims. Sportradar Media Services GmbH also reserves the right to assert claims for damages and to report offenses relevant to criminal law.


Source link
https://www.laola1.at/de/red/wintersport/eishockey/ice-hockey-league/news/ice-hockey-league–hc-innsbruck-unterliegt-auswaerts-in-bratislava/