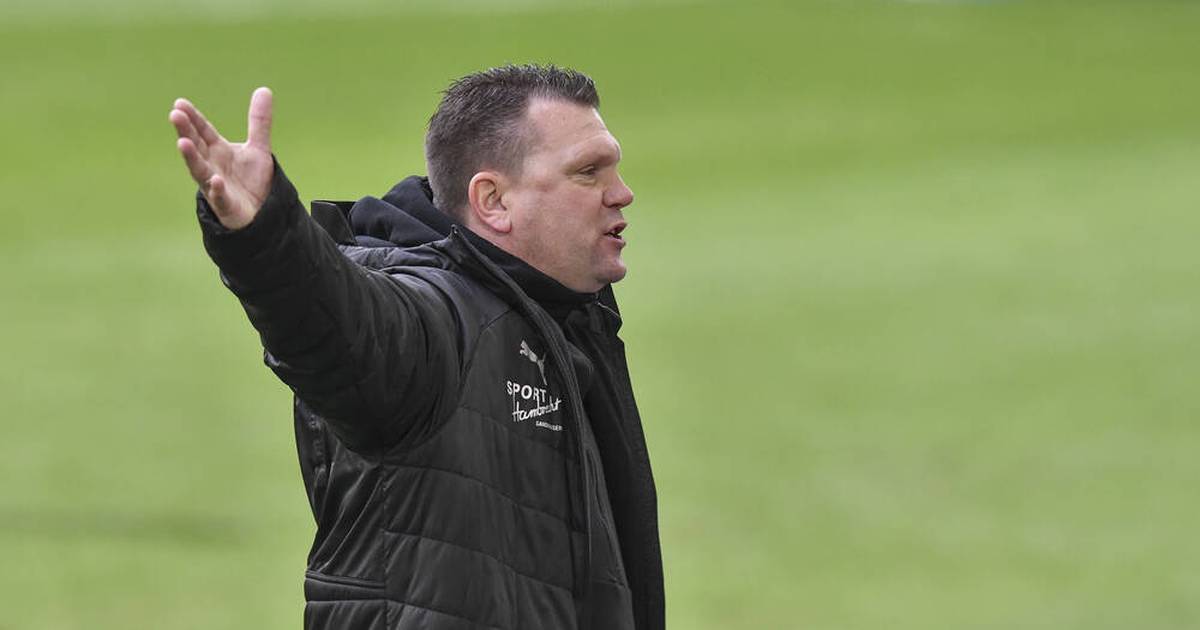 Second division SV Sandhausen has reacted to the sporting downturn and parted ways with coach Uwe Koschinat.
Sandhausen only got two points from the last five games of the season and slipped to 15th place in the table. Most recently there was a 0-1 defeat at Fortuna Düsseldorf.
"Making such a decision is always a personal tragedy. Unfortunately, there was no alternative to this due to the current sporting development," said President Jürgen Machmeier.
The highlights of the Saturday games on Sunday from 9 a.m. in Hattrick Pur – The 2nd Bundesliga on TV on SPORT1
After an analysis, the leadership could "no longer win the conviction that Uwe and the team could turn things around again and bring the team back to their old strength."
Cult figure takes over on an interim basis
Initially, the assistant trainers Gerhard "Kleppo" Kleppinger and Stefan Kulovits will take over the training on an interim basis. A successor is to be presented this week.
Kleppinger played 287 games in the first and 254 in the second Bundesliga. Among them were 97 for FC Schalke 04 and 69 for Karlsruher SC.
Kleppinger has been with the club since 2012, when he came as a goalkeeping coach under Hans-Jürgen Boysen. The 62-year-old has almost achieved cult status with the followers. In October 2018, after Kenan Kocak was released, he had already temporarily taken over the training.
Sandhausen saw targets at risk
The sporting director Mikayil Kabaca said that the club could not be satisfied with "the season so far". The club sees "our goals are endangered. That is why we have decided to give the team new impulses and thus release new energy".
The highlights of the Friday games from 10.15 p.m. in Sky Sport News HD – The 2nd Bundesliga on TV on SPORT1
Koschinat took over the team in October 2018. In his first year there as a coach, he led Sandhausen to keep up. Last season, with tenth place and 43 points, the best result in the club's history was achieved.
—–
With sports information service


Source link
https://www.sport1.de/fussball/2-bundesliga/2020/11/sv-sandhausen-trennt-sich-von-trainer-uwe-koschinat