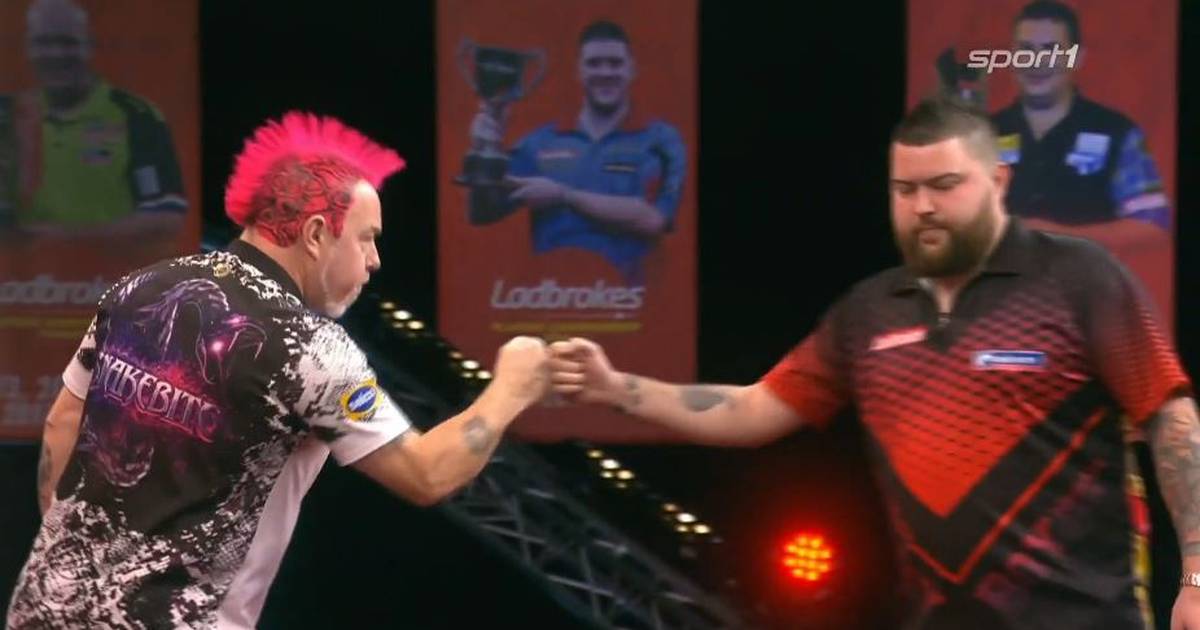 What a darts show!
In the second quarter-finals of the Players Championship Finals (November 27-29 LIVE on TV SPORT1 and in LIVESTREAM) Peter Wright and Michael Smith show darts at the very highest level. In the end, "Snakebite" booked the semi-finals with 10: 6, but had to survive a few dicey situations before this success.
AvD breakdown assistance and protection since 1899. Become an AvD member now and get a € 30 Amazon voucher! Here for the offer! | DISPLAY
Especially in the 13th leg, the world champion had to use all his skills not to give up the leg. The "Bully Boy" was on the way to a 9-darter – and missed the crucial double 12 by just a millimeter. Wright said thank you, took the leg and took a 7-6 lead.
That was also the decisive moment. After that, Smith could no longer build on his outstanding performance in the first half. Nevertheless, he ended up with a bear-strong 102.91 points in the three-way average and was even slightly better than his counterparty (101.87).
Nevertheless, Smith has to pack his bags and Wright fights in the semi-finals against Mervyn King for the final ticket. "The King" prevailed against Damon Heta with 10: 8.
Price has to go to the decider
Price also had to tremble for a long time to make it to the semifinals. Against Joe Cullen he had to go the full distance before the Welshman's 10-9 win took place.
SPORT1 STARTER PACKAGE – dartboard, arrows & accessories. Now available as a set – SAVE HERE | DISPLAY
Especially bitter for Cullen: The Englishman had the throw-off in the last leg, but in the end Price used his first match dart and checked out with a double-20.
In the semifinals, the "Iceman" will meet the winner of the match between Michael van Gerwen and Dirk van Duijvenbode.
The quarter-finals at a glance
Sunday, November 29th (afternoon session from 3 p.m. LIVE on TV on SPORT1)
Damon Heta – Mervyn King 8:10
Peter Wright – Michael Smith 10:6
Gerwyn Price – Joe Cullen 10: 9
Michael van Gerwen – Dirk van Duijvenbode


Source link
https://www.sport1.de/darts-sport/2020/11/darts-players-championship-final-wright-and-king-weiter-price-and-van-gerwen-noch-offen