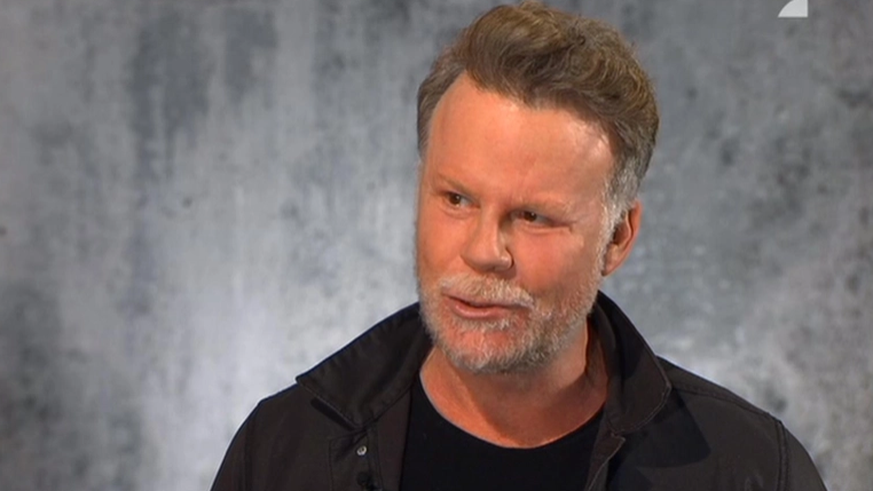 Jenke von Wilmsdorff had his face re-operated for ProSieben. Oliver and Amira Pocher discussed the fee he should have received for it.
Oliver Pocher estimates: Jenke gets that much money for his extreme experiment
Extreme reporter Jenke von Wilmsdorff switched from RTL to ProSieben this year. There he celebrated his premiere broadcast under the title "Jenke. The Beauty Experiment". In 100 days, the 55-year-old tried to look 20 years younger. In an interview with the media service "Dwdl" he revealed with regard to his professional career: "After 20 years at RTL, the need for change arose in me. I was also attracted by the prospect of developing new formats for and with ProSieben."
1.38 million viewers of the 14- to 49-year-olds watched on television how Jenke was surgically rejuvenated. This gave ProSieben a strong market share in the advertising-relevant target group of 15.4 percent. Oliver Pocher, on the other hand, found the new format less tingling, as he openly showed in his latest podcast episode in an interview with Amira. But his wife resisted and stood up for the journalist.
Oliver Pocher rages against ex-RTL colleagues
Amira first made it clear: "I thought that was crazy with Jenke. I think he regrets it. I think wrinkles are sexy in men. Well, the bags under the eyes really don't have to be, they can be taken away. That is also really bad about her Nature made it so that men get bags under the eyes when they get older. Now just imagine how many celebrities have done it all and look like this. We laugh at them. " One person in particular seems to be amused by his Pocher:
Half a million for Jenke? Never in life, believes Oliver Pocher
The 28-year-old didn't want to leave it like this: "What is the matter with you? That's no 0815, he went under the knife." But the comedian railed: "So what? He went from RTL to ProSieben himself to straighten his face again." Amira suspected that he would surely have got half a million for the show. The 42-year-old raged: "What kind of shit do you tell? He won't get half a million." Amira finally made the suggestion of a quarter of a million. Pocher rumbled on:
Oliver Pocher: "For such a show he would get, I would say, 50,000 euros"
By the way, their reasoning was that he had to get "an ass full of money" for it, since nobody would do that for a normal fee. The comedian finally said: "For such a show he would get, I would say, 50,000 euros. What do you think, Jenke von Wilmsdorff is the fucking superstar who is thrown in with money? He's already done completely different things for much less money." Amira couldn't imagine doing such an experiment for such a low pay. However, the 42-year-old did not give up and continued to rail:
The 28-year-old then vehemently defended the reporter: "He's not. I really like him. I think he's so sympathetic and nice. I think the things he says are good." After that, Pocher sounded at least a little more conciliatory:
"We are discussing Jenke right through here. I have nothing against him. He's been doing some experiments for ten years. First there were smaller clips on 'Extra', then they made their own show and now, at 55, he'd like more on ProSieben. In a way, he's just as much of a rampage as I or others who do everything in front of the camera.
Oliver and Amira Pocher: The two of them keep having loud discussions in front of the cameras. Bild: imago images/ Future Image
Even if his words sounded more conciliatory at first, Pocher then added another: "Anyone who pushes a pseudo-journalistic experiment because he wanted to have some cosmetic surgery himself asks himself, How do I get it together with the documentary that, ideally, I still get paid all the costs. " Amira's reaction: "I don't think so." Incidentally, Pocher's conclusion was as follows: "In principle, you have to hold on to it: He looks shitty than before."
(games)


Source link
https://www.watson.de/unterhaltung/stars/148042152-so-viel-geld-bekommt-jenke-laut-oli-pocher-fuer-extrem-experiment