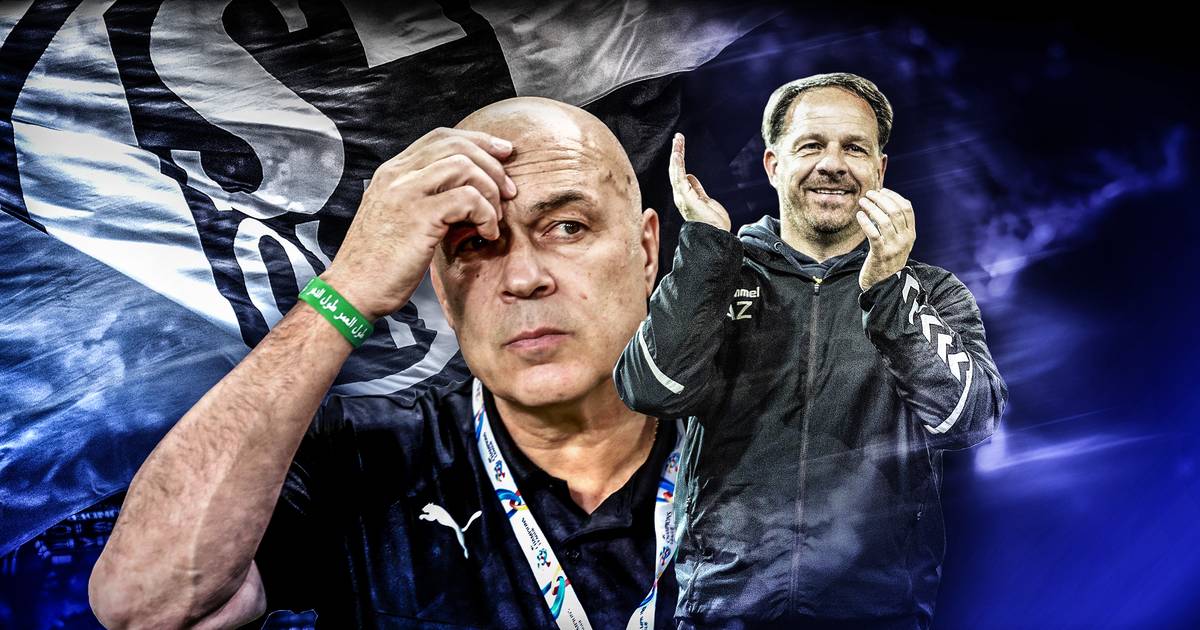 Jochen Schneider is not to be envied for his job.
After Manuel Baum's dismissal, the Schalke 04 sports board is under great time pressure in search of his successor.
After Huub Stevens is vacating his post as interim coach after the cup game against SSV Ulm, Schalke only have ten days until the next game at Hertha BSC on January 2nd.
A new coach has to be found by then. (DFB Pokal: Ulm – FC Schalke 04 on Tuesday from 6.30 p.m. in LIVETICKER)
In his distress, Schneider has now apparently remembered two former companions from Stuttgart times. After SPORT1-Informationen is not only Alexander Zorniger a serious coaching candidate, but also the Swiss Christian Gross. SPORT1 learned from Gross' environment: There are already concrete discussions with those responsible for S04!
Neither of them are currently employed in professional football, so they would be available immediately. But who is better suited to S04? SPORT1 introduces the two trainers. (DFB-Pokal: schedule and results)
Zorniger – Gross: Last stations
Zorniger was a coach at the traditional Danish club Bröndby in Copenhagen from 2016 to 2019. During this time he and the team became twice runner-up and once cup winner (2018). In February of last year, the native Swabian was dismissed after Brondby no longer had a chance in the fight for the title. Curiously, Zorniger was sacked by Schalke legend Ebbe Sand (at the time the club's sports director).
Gross was a long time ago as a coach in Europe. Until April 2012 he was a coach in his home country, Switzerland, with the Young Boy from Bern. He then turned his back on Europe and hired in Saudi Arabia and Egypt. With Al-Ahli he became Saudi champion in 2016, with Zamalek Cairo he won the Confederation Cup title in 2019 – the African equivalent of the Europa League.
In the second round of the DFB Cup, SPORT1 will show the duel between Borussia Dortmund and Eintracht Braunschweig on December 22nd from 6 p.m. LIVE on TV and in STREAM
Zorniger – Gross: Clubs in Germany
Zorniger played a key role in the rapid rise of RB Leipzig as a coach between 2012 and 2015. During this time, by marching through from the fourth to the second division, he laid the foundation for today's successes of the Saxons in the Champions League.
The now 53-year-old then returned to VfB Stuttgart, where he had already worked as an assistant coach in 2009. His second engagement with the Swabians was short-lived. Brought in as Stevens' successor, he was released in November 2015 after only 13 games due to unsuccessfulness.
In comparison, Gross is a rather blank slate as a coach in Germany. VfB was the only Bundesliga club that the 66-year-old coached. Eleven years ago he took over Stuttgart in 15th place and led them into the European Cup with an unbelievable average of 2.26 points per game. But after he lost six of the first seven games in the following season, he too had to leave the club.
Zorniger – Gross: The Philosophies
Since Zorniger has accompanied RB Leipzig on the way to professional football, it is not surprising that he prefers well-groomed full-steam football. Pressing, counter-pressing, always associated with a lot of effort, is his philosophy.
He had long success with this in Leipzig. But mainly because he had the right players for this power-consuming style. In Stuttgart, it quickly became apparent that he was losing out.
Changing his philosophy was out of the question for him. "Nobody takes away my trust in my work," he once said. A sentence that expresses Zorniger's self-confidence, but also his resistance to advice. The fact that he didn't have a plan B up his sleeve was one of the main reasons for his quick release in Stuttgart.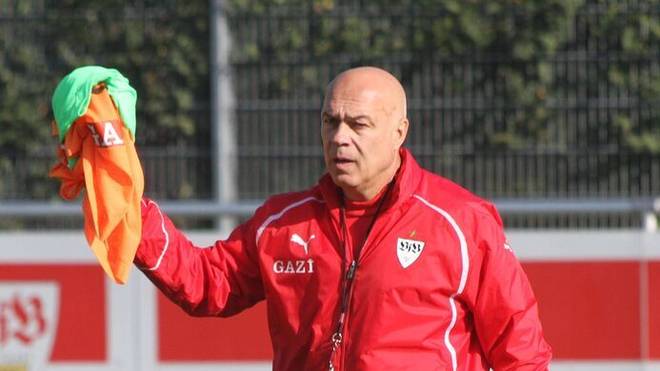 It is said of Gross that he prefers possession football and that is why he long dreamed of a commitment in Spain. That didn't happen, but at least he is considered the most successful Swiss coach with six titles with Grasshoppers Zurich and FC Basel.
The man with the striking bald head can also save teams from relegation. He showed that in Stuttgart and London, where he got Tottenham Hotspur back on track in 1997. He is known as a motivation artist with a love of detail and a penchant for psychology.
He maintains an open relationship with his players. He gives them freedom, but demands absolute motivation on the pitch. His motto: "You can lose a game if the opponent is better, but if the opponent was worse then I explode."
Zorniger – Gross: Relationship with Schneider
If you look for parallels between Zorniger and Schneider, you end up where everything begins in life. Both were born in the Württemberg community of Mutlangen. Later their paths crossed again at VfB: Zorniger was assistant coach under Markus Babbel in 2009, Schneider was the sporting director. It certainly has something to do with their common origin that the Schneider-Zorniger duo is considered a conceivable variant in Gelsenkirchen.
Schneider also knows Gross from his time as sports director in Stuttgart. It was he who brought the Swiss to VfB as the successor to Babbel in December 2009. Incidentally, there was no collaboration between Gross and Zorniger because the latter took his hat off as assistant coach with Babbel.
Zorniger – Gross: Conclusion
Also on Schalke it will be said: either Zorniger or Gross.
The Swiss speak for his ability to motivate a team quickly and to give it back the belief in relegation. However, after his time in Egypt last summer, he almost finished his coaching career. Will he still do the job as a fireman at Schalke again?
His clear concept, with which he could reposition the club in the long term, speaks for Zorniger. But for that he also needs the right players. That could be a problem. Because there is currently no money for new players.
In this respect, it might even be worth considering signing Gross by the end of the season and then tackling a long-term plan with Zorniger.


Source link
https://www.sport1.de/fussball/bundesliga/2020/12/schalke-04-alexander-zorniger-und-christian-gross-die-trainer-kandidaten