Aymen Barkok is the winner of the first 13 match days at Eintracht Frankfurt. Only very few would have believed the Hessians' own generation to develop this.
It was the 53rd minute in the duel between FC Augsburg and Eintracht Frankfurt, when Djibril Sow could claim the ball and play to Aymen Barkok. And what was the self-confident ball artist doing at that moment? He overlapped the opponent's last line of defense snottily and brought André Silva into the game, whose cross pass ended up in the net via the detour own goal. It was the can opener, the Frankfurters were able to break through their winless series.
Barkok is developing rapidly
With this campaign, Barkok crowned a career that hardly anyone in Frankfurt would have expected. The German-Moroccan, who was born in Frankfurt's north-west town, has been in top form for weeks, in addition to two goals and three assists, there are also two penultimate passports on his account. Barkok was thus directly involved in a hit every 97 minutes, most recently he delighted with a dribble in Jay-Jay-Okocha-style in the game against Mönchengladbach.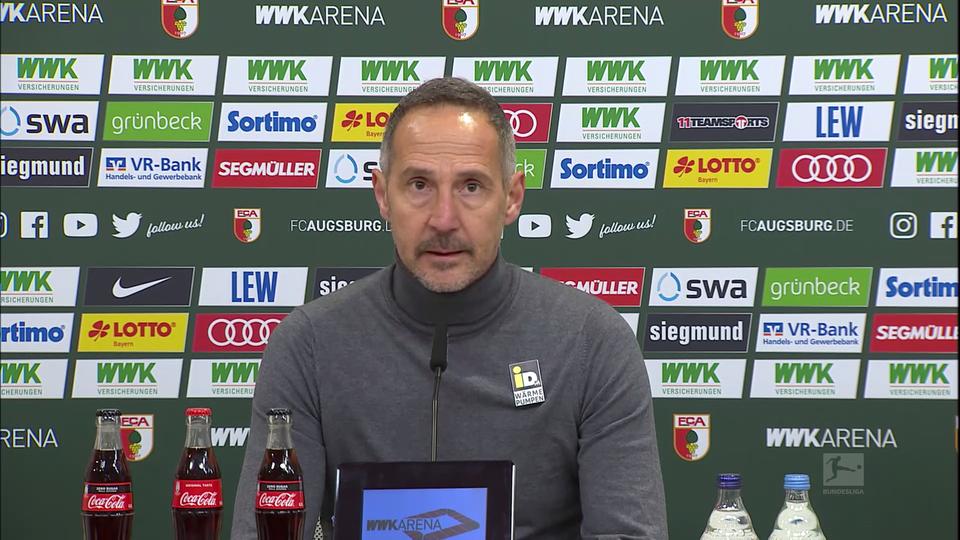 After two difficult years in Düsseldorf, the Hessian family is on the right track. Things didn't go as well for him at the Rhinelanders, Barkok had to contend with bad luck with injuries and only made 15 Bundesliga appearances. But he took the chance especially off the pitch and matured. "I was on my own, that shaped me, you get different in your head, you think differently," said the four-time Moroccan international at his presentation in Frankfurt in the summer.
Barkok and Hütter make a perfect match
Barkok and trainer Adi Hütter have at least produced a perfect match so far. "I often play with risk and love the one-on-one game. That is exactly what the coach wants. On the offensive he gives us all the freedom on the pitch, which is good for me," said Barkok. In the meantime, Hütter no longer wants to do without his creative man with the number 27. The corona disease did not throw him off track either, the 22-year-old has been in the starting XI four times in the past five games.
Eintracht has to be careful, because Barkok has aroused desires with his appearances. Foreign teams already have an eye on him, ex-Arsenal coach Arsene Wenger wanted to bring him to London after his rocket launch in autumn 2016. Hütter recently said of the rumors: "We're enjoying Aymen's development. But if it goes that fast, it's not okay. He still has a long way to go before he can move to a bigger club." Because Barkok's game still shows fluctuations in performance, completely normal for his age. From a mistake like against Mönchengladbach, when he did not clarify rigorously and thereby caused a penalty, the talented offensive man has to learn more.
Barkok still bound until 2022
And yet the contract situation speaks for Barkok, who is still bound until 2022. In other words: If both parties fail to agree on an extension, a change should be sought in the summer. Talks have not yet been held, and this rapid development was not to be expected. In any case, the winner of the first half of the season will try to save the euphoria into the new year and take the next personal steps. So far, in any case, Barkok has not been slowed down – neither by Corona nor by his opponents.


Source link
https://www.hessenschau.de/sport/fussball/eintracht-frankfurt/eintracht-frankfurt-barkok-laesst-sich-nicht-bremsen,eintracht-barkok-senkrechtstarter-100.html