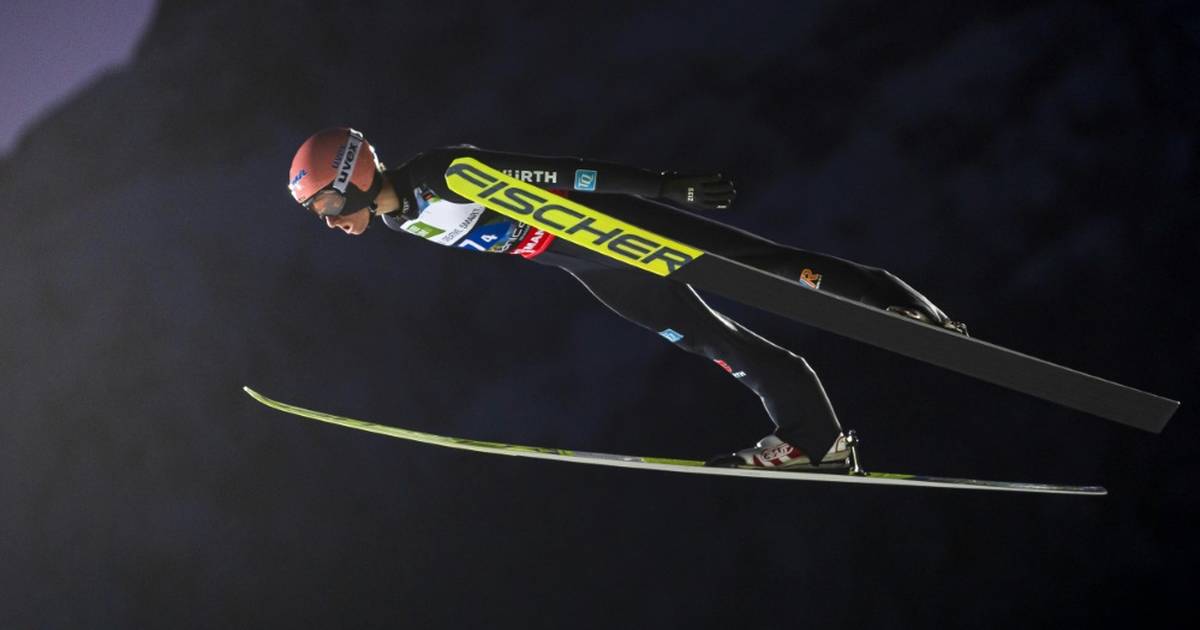 Ski flying world champion Karl Geiger can continue to hope for a start at the 69th Four Hills Tournament, which begins on Monday in his home town of Oberstdorf, after his corona infection. The 27-year-old, who has been in quarantine since December 16, is still waiting for official approval to take part in the qualification for the first jump (4.30 p.m. / ZDF and Eurosport). A nomination will take place "after the quarantine period and medical check-up", announced the DSV on Saturday.
National coach Stefan Horngacher therefore initially kept Geiger a place in the squad and nominated only eleven of the twelve possible athletes for Oberstdorf and the New Year's competition in Garmisch-Partenkirchen.
"Of course we hope that Karl Geiger can strengthen our team again during the tour. Karl has been symptom-free since the positive test. He is highly motivated and kept fit and trained during the quarantine," said Horngacher, who set the goal for his team formulated "to jump with victory".
Geiger had tested positive after returning from the Flight World Championships in Planica and went into domestic isolation. He has not been able to train on the hill since then and missed the final training courses in Oberstdorf just before Christmas. The German tour team will meet there on Sunday.
Should Geiger be allowed to start in the first competition, the hopes of the German team in the fight for the first tour victory since Sven Hannawald in 2001/02 would rest on a duo. The two-time season winner Markus Eisenbichler (Siegsdorf) leads the German squad. From the third competition in Innsbruck (January 3rd) Horngacher has to reduce his line-up to six jumpers.
The German line-up for the first two competitions at a glance:
Moritz Baer (SF Gmund-Dürnbach), Markus Eisenbichler (TSV Siegsdorf), Richard Freitag (SG Nickelhütte Aue), Severin Freund (WSV DJK Rastbüchl), Martin Hamann (SG Nickelhütte Aue), Kilian Märkl (SC Partenkirchen), Pius Paschke ( WSV Kiefersfelden), Luca Roth (SV Meßstetten), David Siegel (SV Baiersbronn), Constantin Schmid (WSV Oberaudorf), Andreas Wellinger (SC Ruhpolding). – Nomination takes place after the quarantine period and medical check-up: Karl Geiger (SC Oberstdorf)


Source link
https://www.sport1.de/wintersport/skispringen/2020/12/geiger-darf-auf-tournee-start-hoffen