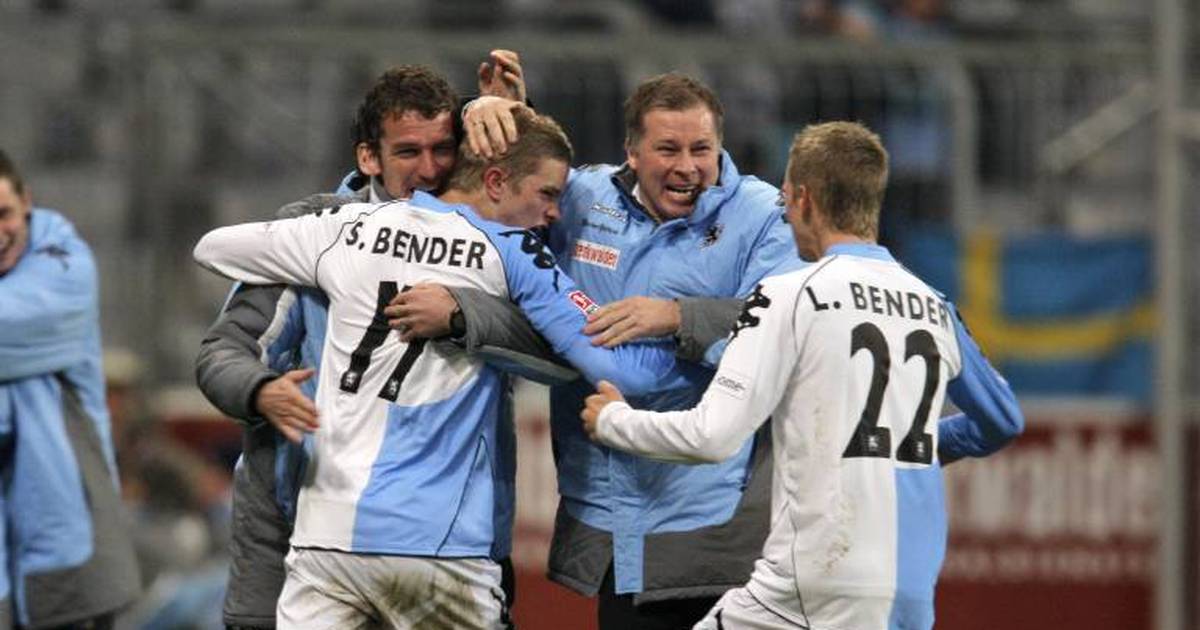 It was a big surprise for experts and fans, but also for team mates and their coach Peter Bosz.
"After a long period of reflection and countless thought games about our future, we finally came to the decision that we will not continue our journey with Bayer 04," said Lars and Sven Bender in a joint statement last Monday that they would end their careers.
The 31-year-olds' contracts are running out, neither of them will renew them. Bayer will not only lose two regulars in 2021, but also two undisputed leading players (Bundesliga results and schedule).
Sponsors Shortly surprised by Bender's farewell
"It surprised me because Sven and Lars are still very healthy footballing ages. But if you know the characters of Sven and Lars, then you know that they are very clear. They always wanted to be able to access everything. After me I've read the statement, I can understand the decision because I know it as a guy, "says Marco Kurz in the SPORT1-Interview.
He trained the Benders in 2006 in the U23 at TSV 1860 Munich and then brought them to the pros.
It was not a decision "against the club", emphasized the Benders, but "for health and the family. We have recognized that it will be difficult to play football at this high level beyond the summer". It is "with all the pain and physical problems increasingly difficult" for them to continuously access 100 percent, explained the injury-ridden ex-national team.
"There are only a few players like Lars and Sven in the Bundesliga," praised Leverkusen's sporting director Rudi Völler: "They stand for footballing class, extreme professionalism and absolute reliability, for willpower and commitment." Lars Bender in particular "identified" with Leverkusen like no other player, stressed Völler.
Lars and Sven Bender "absolute fighters"
Lars Bender moved to the Werkself from 1860 in 2009 and headed Bayer out as captain for many years. His brother followed him eight years later via Borussia Dortmund. Since then, they have together formed the heart of the Leverkusen defense.
Kurz fondly remembers the time with the Benders at the Lions and only finds words of praise for the twins. "We had a really great year of 89 in 1860. The two of them realized early on that they were mature and clear. And also far-sighted, that was really special."
They were "absolute fighters" on the pitch. "They gave more than 100 percent in every training session and that made them stand out. But at 17 they were incredibly far."
In short, Bender twins can understand
Kurz, who last worked for the Australian club Melbourne Victory and is currently out of work, can understand Lars and Sven Bender. "They say that they can no longer achieve 100 percent. You could already see that they had one or the other injury-related loss. It is good that they reflect on it and honestly tell their employer, 'You expect 100 percent, but we can't and therefore we draw the consequences. '"
Test DAZN for free and experience the Friday and Monday games of the Bundesliga live & on demand | DISPLAY
Above all, the sponsor praises the twins' maturity: "As far as they are concerned, they are very much influenced by their mother. She gave her sons a lot and did a great job. They are fantastic boys."
In short: "Lars and Sven were simply different types than Timo Gebhart or Manuel Schäffler. They reflected a lot and were above all goal-oriented. At 17 so hard-working and professional, that was astonishing, because it was young people who should also do nonsense. But they knew what they wanted. "
The first big title was not long in coming. In 2008 the brothers became European champions with the U19 in the Czech Republic.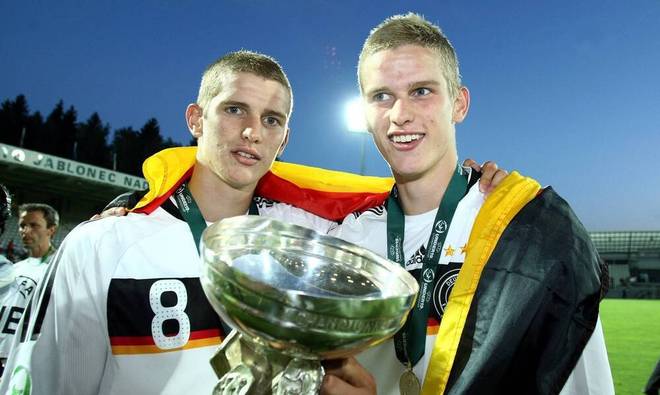 Rustic and fearless – Benders are short of worry
It was already predictable back then, "that they could become Bundesliga players and special professionals," reports Kurz, but also says: "The fear and caution of not overburdening them was always there."
You shouldn't forget "that they came straight from the B-youth to the professionals, which was very early and sporty."
This was not entirely problem-free. "At that time you had to be careful because their growth was not yet complete, but they had to withstand everything and could never train with the handbrake. We had to be careful with the training controls."
Kurz thinks back to some of the training sessions that were very tough. "I had one or the other respect because the guys kept their legs and heads clean everywhere. At first I would have wished for a little more cleverness, but it was clear that they would go their own way."
"You haven't given yourself anything"
Kurz likes to tell one anecdote again and again. "Sven once came to my line in a U23 game and just said: 'Coach, I'm exhausted.' I just replied that he shouldn't come back until he couldn't anymore. And five minutes later he was back on the line and just said: 'Now I can't anymore.' It was then clear to me that I could take it out well. He was honest. " And the football teacher immediately adds: "But his brother too."
With a little pride he says: "It was always nice to see the ambition with which one wanted to buy the guts from the other in training. They didn't give each other anything, fought each other, that was great to see. They were grateful Player for a coach. "
Lars was "a bit further" than Sven at the beginning, then they both caught up "in order to reach a super level. For me as a coach it was great to watch their development. When I was then able to experience that these young ones Boys became national players, that was a satisfaction for me. "
Briefly about the Bender twins: "Heart in the right place"
And what would Kurz want for his former model students? "They both have families and certainly a clear goal. I would like them to stay in football. Both have their hearts in the right place. But I also do not rule out that they will do something completely new."
You don't have to worry about "these wonderful boys". "You should stay healthy. You have had a great career and the end of your career shows how special you are as people. I wish you all the best and a fulfilling life outside of football."


Source link
https://www.sport1.de/fussball/bundesliga/2020/12/lars-und-sven-bender-beenden-karriere-marco-kurz-erinnert-an-anfaenge-bei-1860