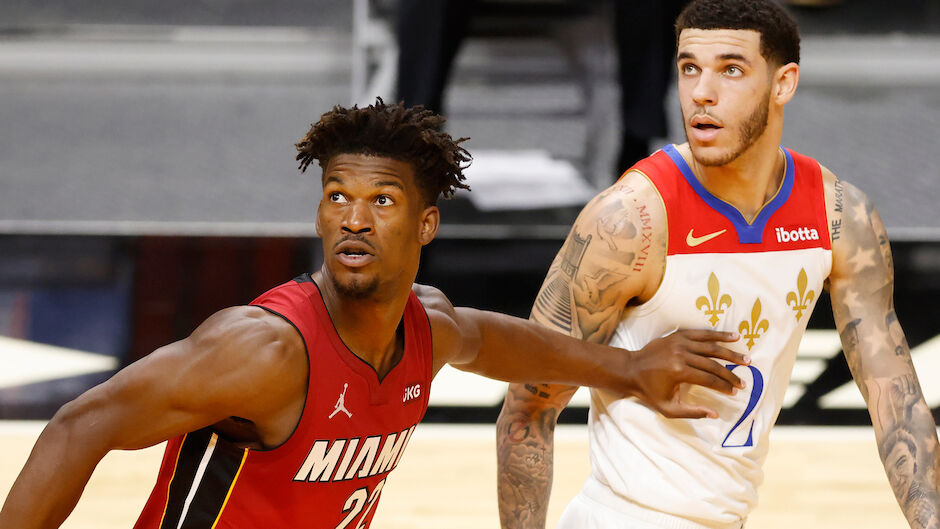 Photo: © getty
Vienna – Saturday, December 26th, 2020, 7:59 am

There are consistently favorite victories to be admired at this year's "Christmas Games" in the NBA. After losing to the Orlando Magic at the beginning of the season, the Miami Heat celebrate their first win of the new season against the New Orleans Pelicans on Saturday night.
Thanks to a strong Duncan Robinson, who contributed 23 points and five rebounds, the men from Florida win 111: 98. Even an impressive 32 points and 14 rebounds from young star Zion Williamson cannot change that.
The Milwaukee Bucks sweep the Golden State Warriors at 138: 99. The Nets beat the Boston Celtics with 123: 95. Kyrie Irving scores a strong 37 points. The Los Angeles Lakers get a 138: 115 win against the Dallas Mavericks in a spectacular game.
The Los Angeles Clippers defeat the Denver Nuggets 121: 108.


Text which: © LAOLA1.at
Admira before signing ex-Austrian Thomas Salamon
to the top » COMMENTS..
Legal Notice:
The comments of the users do not necessarily reflect the opinion of the LAOLA1 editorial team. LAOLA1 reserves the right to delete comments without giving reasons, especially if they violate criminal or civil law norms, contradict common decency or otherwise run counter to LAOLA1's reputation. We refer in this context in particular to our Terms of Use. In such cases, the user cannot assert any claims. Furthermore, Sportradar Media Services GmbH reserves the right to assert claims for damages and to report offenses relevant to criminal law.


Source link
https://www.laola1.at/de/red/sport-mix/basketball/nba/news/miami-heat-holen-ersten-saisonsieg-in-der-neuen-nba-saison/