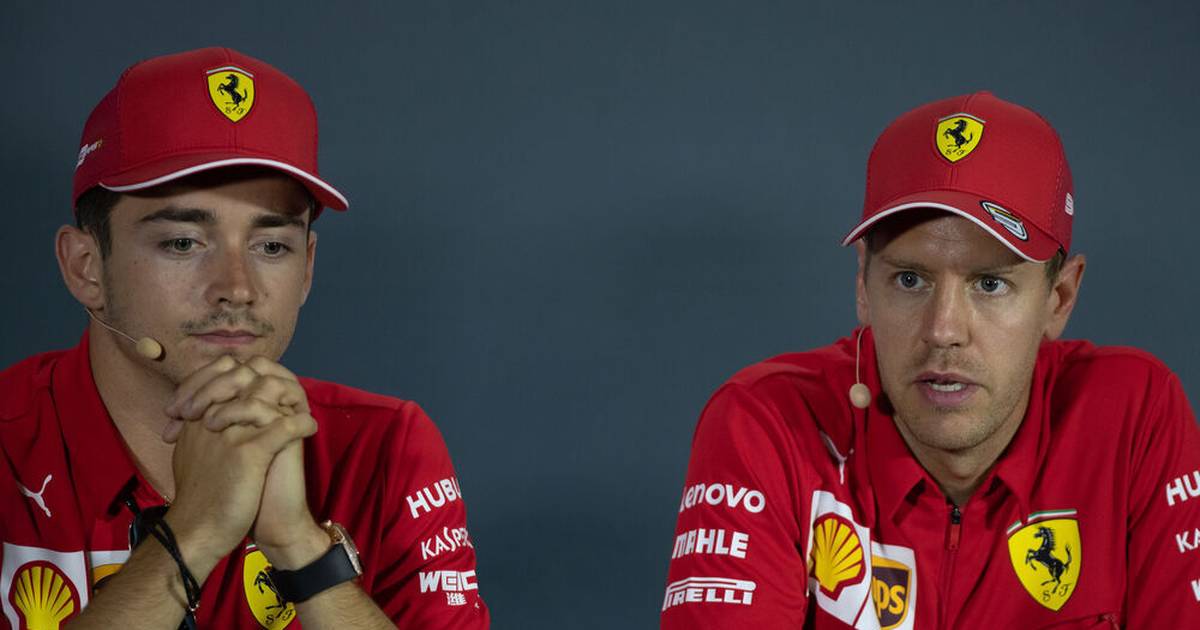 Clear the ring for the next round!
Sebastian Vettel's farewell tour at Scuderia Ferrari just doesn't want to get into calm waters. In terms of sport, not much can be expected from the Italians this season – the Reds are too far behind technically. (SERVICE: constructors' championship)
But there is also a good crunch in the team beams. On the track it almost seems as if Vettel's greatest danger is his team-mate Charles Leclerc. At the Bahrain Grand Prix, the two cars came dangerously close again. It is only thanks to the rapid reaction of the four-time world champion that at least both cars from Maranello crossed the finish line.
Test DAZN for free and experience sports highlights live & on demand
The stumbling block this time was the risky overtaking maneuver of the Monegasque at the restart after Romain Grosjeans horror accident. Leclerc, who started from twelfth position, pushed his way past Vettel in the first corner, who could only avoid a collision with an evasive maneuver. As a result, the Heppenheimer fell back to 14th place and made air by radio.
Vettel feels reminded of Spielberg
"He can't do that," he complained to his team and added: "He's pretending I wasn't there. Just like in Austria." In memory of this event, Vettel foamed on: "Maybe I should have let it come down to a crash this time. All morning we talk about how we should give each other space, and then the guy sticks into the smallest gap doesn't exist at all and is speculating that I'll make room. "
After the race, the 33-year-old was more or less under control. "I lost a lot of ground at the start because I showed consideration for the other car from us," he explained diplomatically.
At least after the race it dawned on Leclerc that he might have gone a little too far: "From my side, I can only say that it was of course extremely tight. I made sure that he can see me. You can argue that maybe it was There wasn't enough space between our cars considering we're on the same team. But yeah – that's it. "
The Zoff begins in Monza 2019
However, Vettel will not be really appeased by this implied insight. Too much has happened in the relationship between the two Ferrari drivers to build something similar to mutual appreciation just before Vettel's move to Aston Martin.
Discover the game world of SPORT1 now – Right this way!
It all began with the Monza Grand Prix in the 2019 season. In qualifying, it was agreed that Vettel and Leclerc should alternate between their lap laps. Vettel kept to the agreement in Q3, but waited in vain for the help of his teammate on his second fast lap.
Outwardly, all those involved tried to smooth things over, but the debriefing is said to have been heated between the two opponents.
The situation is escalating in Spielberg
Just two weeks later, Vettel returned the favor at the Russian GP. There he refused an announcement from his team to let Leclerc pass. The Scuderia was only able to establish the desired sequence via the pit stop. A further escalation of the situation was prevented by Vettel's failure.
The Zoff found its preliminary climax at the Grand Prix of Styria. In the second race of the current season, the Monegasse crashed into the rear spoiler of his teammate after just a few turns. Vettel had to go to the garage and the race was over for him.
"I don't know what gap Charles saw … but it didn't go well," the 33-year-old said afterwards RTL: "I had no place to go anywhere else. Three cars in the corner won't work," he simmered after the race.
Leclerc and Vettel: End of a permanent feud
Even after this incident, Lelcerc was contrite again. "It was clearly my mistake, there is no discussion," said the Monegasse: "Today I was an asshole, I can't find another word for it. In our situation we have to seize all opportunities. Today I screwed up, "he added Canal+ Tacheles.
This description for his teammate has probably come into Vettel's head a few times. In public he still hasn't. The threat of a crash – even if it is certainly not meant very seriously – is a new step in the strife between Vettel and Leclerc.
So it might be a good thing that the season only has two races left. (SERVICE: race calendar)


Source link
https://www.sport1.de/motorsport/formel1/2020/11/ferrari-sebastian-vettel-und-charles-leclerc-mit-naechstem-zoff-beim-bahrain-gp