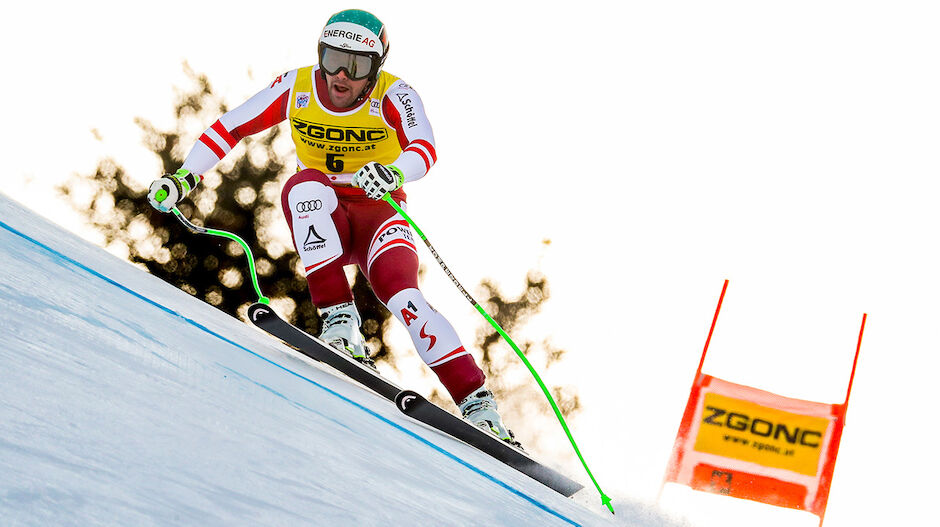 Photo: © GEPA
Bormio – Sunday, December 27th, 2020, 7:27 pm

After the short Christmas break, the ski men will continue in Bormio before the turn of the year.
Due to the weather forecast, the program has been changed: the Super-G should start on Monday – if the weather cooperates. Start is at 11:30 a.m. – LIVE ticker >>>
The race will be opened by Beat Feuz, who as tenth of the WCSL is only number 1 left.
Vincent Kriechmayr, who has chosen number 5, is the first Austrian to start. Hannes Reichelt was drawn to the number 6. This is followed by Mauro Caviziel, one of the two previous winners of the season. Christian Walder drew number 8, Max Franz the 10.
Aleksander Aamodt Kilde (NOR), the last winner in Val Gardena, has decided on 13. Matthias Mayer starts the race with number 15. Dominik Paris (ITA), the Dominator on the Stelvio in the last few years especially in the downhill, has number 12.
Starting numbers of the other Austrians: 32 Christoph Krenn, 34 Raphael Haaser, 35 Stefan Babinsky, 40 Daniel Hemetsberger.

Startliste: Super-G in Bormio>>>
List of winners and statistics on the World Cup races in Bormio >>>



Text which: © LAOLA1.at
Dietrich Mateschitz in the LAOLA1 talk: "Not Salzburg's job"
to the top » COMMENTS..
Legal Notice:
The comments of the users do not necessarily reflect the opinion of the LAOLA1 editorial team. LAOLA1 reserves the right to delete comments without giving reasons, especially if they violate criminal or civil law norms, contradict common decency or otherwise run counter to LAOLA1's reputation. We refer in this context in particular to our Terms of Use. In such cases, the user cannot assert any claims. Sportradar Media Services GmbH also reserves the right to assert claims for damages and to report offenses relevant to criminal law.


Source link
https://www.laola1.at/de/red/wintersport/ski-alpin/weltcup-herren/ski-weltcup-super-g-der-herren-in-bormio-2020/