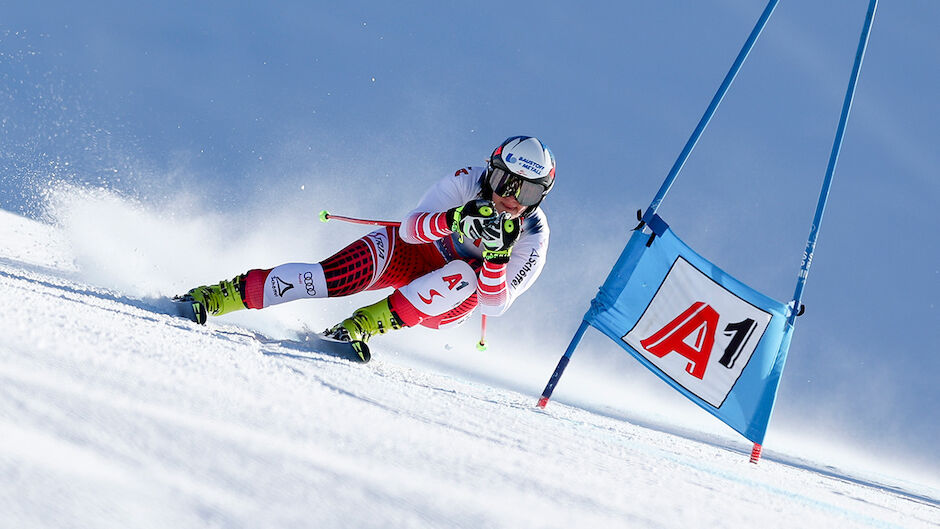 Photo: © GEPA
Vienna – Friday, December 4th, 2020, 6:23 p.m.

This weekend the speed women will also start the 2020/21 World Cup winter. It starts in St. Moritz with two Super-Gs. Start on Saturday is at 11:30 a.m. – LIVE ticker >>>
The race will be opened by Romane Miradoli from France. The first Austrian to start is Stephanie Venier, who has decided on number 5. Nicole Schmidhofer chose number 7. In between, Mirjam Puchner was drawn.
Overall World Cup winner Federica Brignone starts the race with number 9. The Swiss have chosen higher numbers: Super G World Cup winner Corinne Suter has 13, Lara Gut-Behrami 15.
Other starting numbers for the Austrians: 28 Ramona Siebenhofer, 30 Michaela Heider, 31 Nadine Fest, 34 Ariane Radler, 38 Ricarda Haaser, 42 Rosina Schneeberger, 57 Michelle Niederwieser.

Start list for the Super-G in St. Moritz >>>



Text which: © LAOLA1.at
Bundesliga and Adidas extend long-term partnership
to the top » COMMENT_COUNT Comments
Legal Notice:
The comments of the users do not necessarily reflect the opinion of the LAOLA1 editorial team. LAOLA1 reserves the right to delete comments without giving reasons, especially if they violate criminal or civil law norms, contradict common decency or otherwise run counter to LAOLA1's reputation. We refer in this context in particular to our Terms of Use. In such cases, the user cannot assert any claims. Furthermore, Sportradar Media Services GmbH reserves the right to assert claims for damages and to report offenses relevant to criminal law.


Source link
https://www.laola1.at/de/red/wintersport/ski-alpin/weltcup-damen/ski-weltcup-super-g-der-damen-in-st–moritz-1-0512/