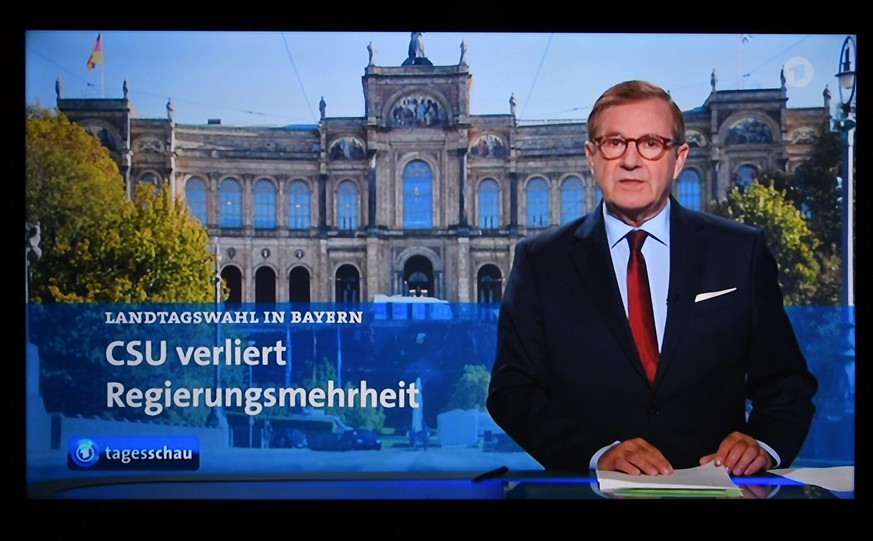 At work: "Tagesschau" spokesman Jan Hofer. Bild: picture alliance / Winfried Rothermel
"Tagesschau" spokesman Jan Hofer reveals how much he earns
Jan Hofer is in Germany Living rooms a fixed size. For more than 35 years he has presented the news in the "Tagesschau" on ARD. Hofer is now retiring.
In the podcast series "Decision makers meet Haider" by the "Hamburger Abendblatt", Hofer spoke about his eventful time as the "Tagesschau" head spokesman – and also gave insights into his finances.
Basically, as a "Tagesschau" spokesman you need a thick skin, Hofer explained in the podcast. Because the viewers are not always mild in their judgment. Sometimes he would also get extremely unsightly mail. "Not taking the reactions personally is not easy. I used to have sleepless nights because of it," revealed Hofer. "You also have to understand that you are never seen as an independent person, but always as a representative of the system."
Always on duty as the face of the "Tagesschau"
Hofer continued: "As a spokesman for the 'Tagesschau' you are not paid to stand in front of the camera at 8 p.m. You get paid for being there 24 hours a day, 365 days a year, for the 'Tagesschau'"Because the hype about yourself doesn't stop when the follow-up broadcast starts at 8:15 pm. Hofer reports that he was repeatedly photographed by passers-by Service.
Hofer also revealed how much money he gets for a show. It is paid per shipment. The highest fee is for the 8 p.m. edition: "It's around 260 euros," said Hofer. However, he would be paid less for the other programs. And so it could happen that you only get a fee of 300 euros for six hours of work. In fact, not an overly generous wage. Most viewers would probably expect a higher salary here.
"You can't get rich"
"Overall, you can live properly from the income as a" Tagesschau "spokesman," said Hofer. "You can't get rich." His salary roughly corresponds to that of a well-paid employee.
But part of the truth is also: The "Tagesschau" naturally gives its speakers a level of awareness that they can also use in the context of other employment relationships. Other speakers such as Linda Zervakis or Judith Rakers, for example, often moderate other programs, award ceremonies or galas. There the fee is likely to be a lot higher than 260 euros. All in all, the "Tagesschau" commitment should be really worthwhile for every speaker.
(this)


Source link
https://www.watson.de/unterhaltung/best%20of%20watson/989851262-tagesschau-sprecher-jan-hofer-verraet-wie-viel-geld-er-verdient