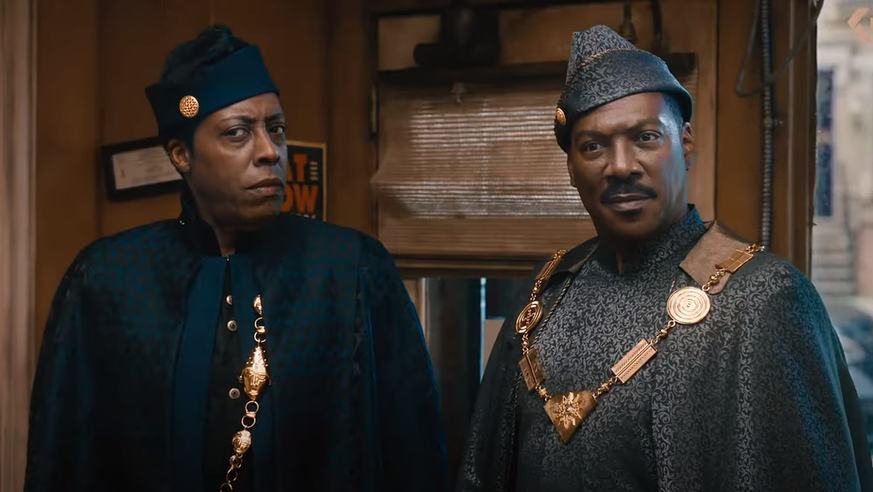 Eddie Murphy chatters through the first trailer for "The Prince of Zamunda 2"
32 years after Eddie Murphy traveled to New York as Prince of Zamunda to find his future bride, he has to go back there. Akeem found out that he has a son who will live in the metropolis. So he sets out with his confidante Semmi to find him.
Various actors from the original will be shown in the sequel. Among others, James Earl Jones as King Jaffe Joffer and Shari Headley as Queen Lisa. Prominent newcomers are the fallen Hollywood star Wesley Snipes ("Blade"), and stand-up comedian Tracy Morgan ("30 Rock").
"The Prince from Zamunda 2" ("Coming 2 America") should originally have been released in cinemas worldwide. In the course of the corona pandemic, the producing studio Paramount sold the international lending rights to Amazon. Therefore, the film is expected to start on March 5, 2021 on the Prime Video streaming service. If you want to watch the first part by then, you can do so on Netflix, YouTube or Blue TV, among others.
It's not the only cult comedy from Eddie Murphy that gets a sequel, by the way. "Beverly Hills Cop 4" has been planned for 20 years, but has been stuck in the production hell ever since. Now the film should still become a reality under Netflix. Accordingly, Netflix agreed with the rights holders to be allowed to produce the fourth part. If this is successful, the option for a fifth film has already been contractually secured. (pls)
THANK YOU FOR THE ♥
Would you like to support watson and journalism? Learn more
(You will be redirected to complete the payment)
The 20 best albums of the 80s (according to "Rolling Stone")
Noah (16!) Watches old music videos
You might also be interested in:
Subscribe to our newsletter


Source link
https://www.watson.ch/leben/film/860026080-der-prinz-aus-zamunda-2-erster-trailer-zur-kult-fortsetzung