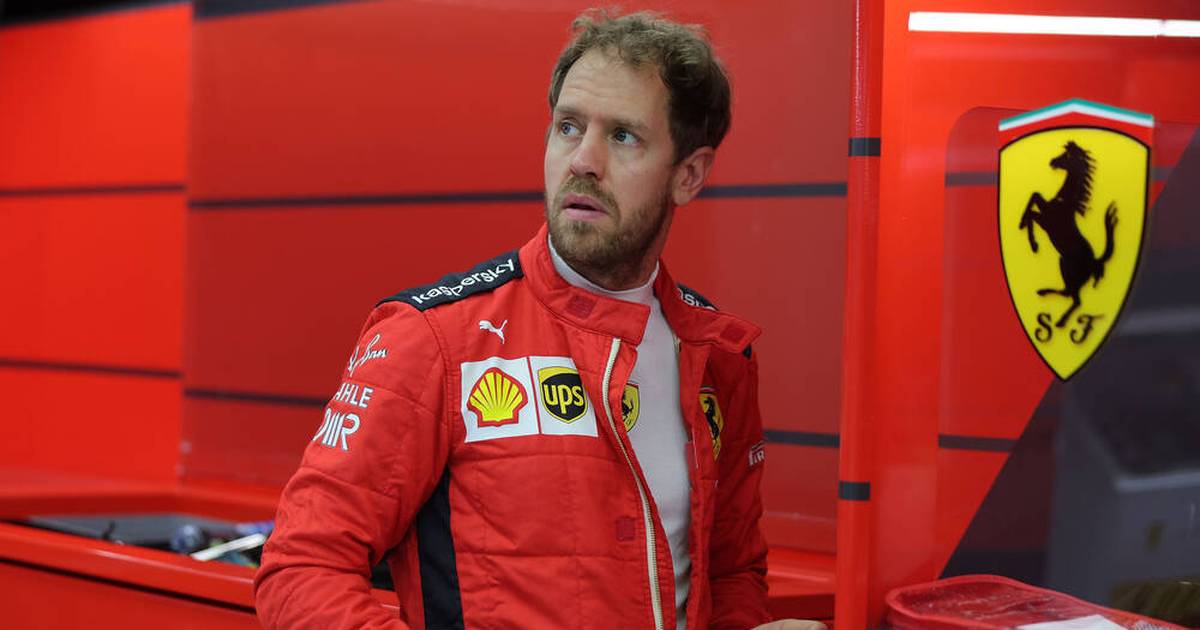 Shortly before the next Grand Prix in Bahrain, this decision by the FIA ​​will cause discussion. (Formula 1: The Sakhir Grand Prix, Sunday, 6.10 p.m. in LIVETICKER).
Because: The former Formula 1 double world champion Fernando Alonso is allowed to take part in the young driver test after the GP in Abu Dhabi (December 13). It is an exemption from the FIA ​​because the Spaniard – back in the cockpit of the Renault (then Alpine) in 2021 – did not drive a Formula 1 for two years.
Test DAZN for free and experience sports highlights live & on demand | DISPLAY
The rule actually states that "drivers must at least have a national A license and may not have participated in more than two rounds of the Formula 1 World Championship in their career, unless the FIA ​​decides otherwise."
That is what the world association did in the Alonso case – and that calls the competition onto the scene.
Vettel angry with Alonso because of extra treatment
Above all Sebastian Vettel. The German, who will start for Aston Martin (still Racing Point) after leaving Ferrari in 2021, would also like to have more than 1.5 test days before the new season.
Vettel therefore attacks the decision violently. "Typical again, a puppet theater with that extra sausage," says the still Ferrari star on the sidelines of the race in Sakhir in Bahrain. (SERVICE: driver ranking)
Alonso a young driver? Vettel doesn't find that funny at all. Because he would also have liked to take part in the Abu Dhabi test.
"Definitely. But I'm a little surprised how the whole issue now arises. The teams had actually agreed, but apparently not. Now there are special regulations for all kinds of people again," added Vettel. "I don't know where we are today, but of course such a test would help me. I don't understand."
And Vettel is not the only one with his opinion. McLaren team boss Andreas Seidl, who has also signed a new driver with Daniel Ricciardo, is angry: "The FIA ​​can grant exceptions at its own discretion. But only if the purpose of this test is preserved, i.e. a young driver test. There is actually not much to discuss. Fernando is a great Formula 1 driver and has had many successes. But I don't see how that fits with a test for young drivers. "
Decision for Alonso directly from FIA boss Todt?
Spicy: It is said that the decision in favor of Alonso was made directly by FIA boss Jean Todt. According to race director Michael Masi, the rule has been adjusted so that pilots who did not race in 2020 are also allowed to participate. That applies to Alonso and also to Robert Kubica, who is supposed to drive for Alfa Romeo.
Renault team boss Cyril Abiteboul cannot understand all the excitement: "This is again an attempt to play games down to the smallest levels."
Racing Point in particular should hold back after the copying affair. A protest at the FIA ​​was "the purest irony," said the Frenchman, since it was known that "they are driving an illegal car."
Much trouble about a simple test for youngsters …


Source link
https://www.sport1.de/motorsport/formel1/2020/12/formel-1-vettel-wuetend-auf-alonso-wegen-sonderbehandlung-bei-nachwuchs-test