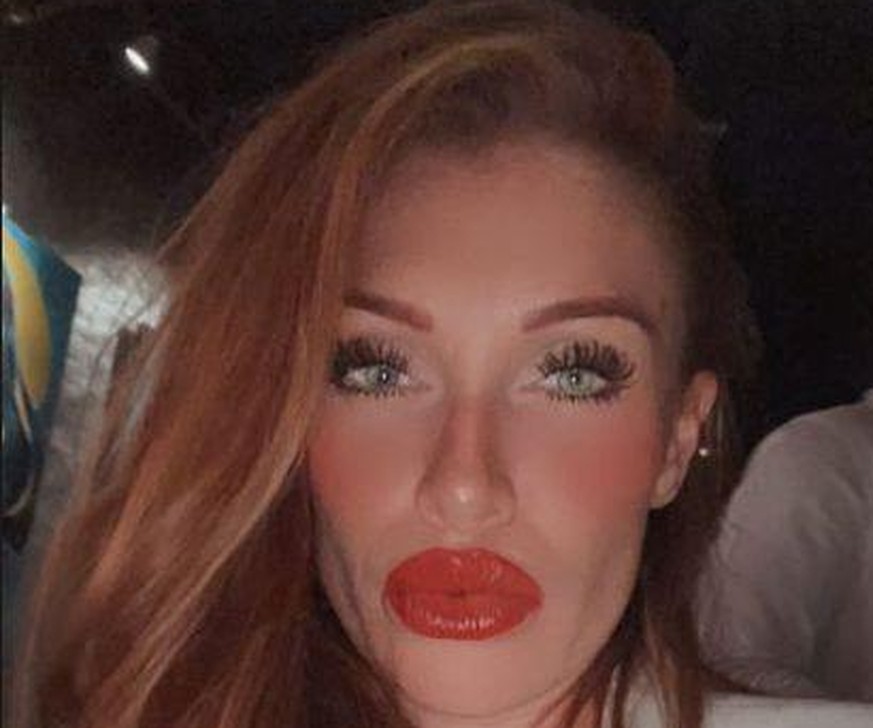 Georgina Fleur is returning to Germany after her corona quarantine. Image: georginafleur.tv/instagram
Jungle camp
Georgina Fleur with an alarming announcement before "Jungle Show": "It's so frustrating"
On January 15, the big "jungle show" starts on RTL as a replacement for the jungle camp, which has to be canceled this year due to Corona. Many campers from former squadrons are guests over the days. Reality star Georgina Fleur is one of those celebrities that we will see again on the show. In 2013 she had "I'm a Star – Get Me Out of Here!" took part.
The 30-year-old has been living in Dubai for several months, but is returning to Germany for the "jungle show". After being in corona quarantine for ten days, she posted a somewhat worrying story on Instagram before her TV comeback.
Frustrating dinner for Georgina Fleur
"Georgi is back!", Georgina initially announced on Instagram. You can see a restaurant in Dubai, where fine dishes are served. But the former "Sommerhaus" participant doesn't get much from that, because: She can't smell or taste anything. So she suffers from the typical corona symptoms, which she had reported to her followers again and again in the past few days. With a glass of red wine in hand, she continues to complain to her fans about her suffering:
"I'm just eating for the first time after ten days in quarantine. And I have to honestly tell you: It's so frustrating. Because I taste and I don't smell anything. I drink wine, but I don't smell and I taste nothing. It is totally sad somehow. "
Georgina Fleur's most recent visit to a restaurant was frustrating for her: "Still looking for my sense of taste and smell," she says on Instagram. Image: georginafleur.tv/instagram
A few hours later, Georgina spoke up again from the airport in Dubai and announced: "Guys, I still can't believe it. I'm negative and I'm free!" So nothing stands in the way of a trip to Germany – despite the persistent symptoms.
By the way, she hasn't been back home for three months, she adds. But now she'll get on the plane right away. She's looking forward to one thing in particular:
This statement seems a bit strange, as Georgina had recently complained about a lack of sense of taste. At the beginning of January, a corona test from her had already turned out negative, but she had gone into quarantine in Dubai.
The symptoms that she describes in her videos also indicate an infection with the virus.
At the latest immediately before the "jungle show", Georgina will certainly have to undergo another corona test.
The replacement broadcast on RTL will present the "who's who" of the German jungle camp from Friday. In addition to Georgina, Désirée Nick, Ross Antony and Jenny Frankhauser appear in front of the camera, while twelve candidates fight for the golden ticket for the next regular season in Australia in 2022.
(ju)


[ source link ]
https://www.watson.de/unterhaltung/dschungelcamp/976864666-dschungelcamp-gast-georgina-fleur-alarmierende-aussage-vor-der-sendung

Jungle camp guest Georgina Fleur Alarming statement broadcast