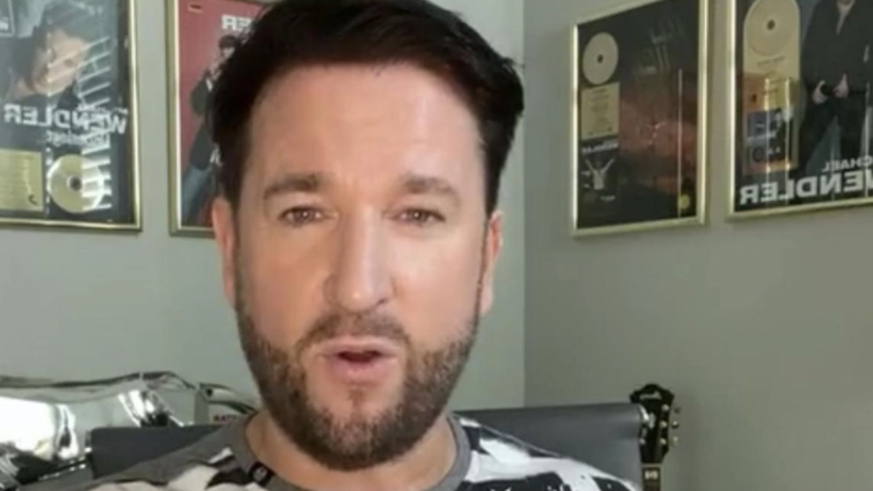 Laura Müller and Michael Wendler have lived in the USA since 2016. Image: Instagram / Michael Wendler
Jungle camp
Oliver Pocher with gloomy Wendler prognosis: "Bad awakening"
Since Michael Wendler announced his "DSDS" -off, made crude claims about the corona measures and the federal government as well as made a concentration camp comparison, the singer has no longer been on television. RTL drew the consequences after vehement criticism and deleted him from all "DSDS" episodes that had already been produced. However, he continues to advertise his Telegram channel on his social media channels.
Wendler's advertising partners have now distanced themselves from him. He already said: "I've lost millions of advertising contracts – I don't care because I love people, love my fans and because I can't live with being silent and letting so many people die, let them run into the knife." Laura Müller's influencer activities are also suspended. Because she did not distance herself clearly from her husband's statements, the companies also distance herself from her.
Oliver and Amira Pocher had actually said that they no longer wanted to talk about the Schlagerbarden in their podcast. But in the latest episode it was an issue again. The comedian predicted when he would finally go underground and why there were parallels between him and an ex-jungle camper.
Wendler has maneuvered himself offside. Image: screenshot instagram
Pocher draws a gloomy forecast
Oliver Pocher initially said that there would still be around nine episodes of "DSDS" with the Schlagerbarden and then we would have the Michael Wendler topic behind us. "
The n it will not show up anywhere anymore, there will be a rude awakening"says the comedian. And further: "Now he's tried miserably to come back. " Following this, Pocher quoted from Wendler's recently published "Offer to RTL":
Oliver Pocher also shared Wendler's message in his story back then. Image: Instagram / Oliver Pocher
By the way, Amira said of Wendler's offer: "How he ingratiate himself." And Pocher added: "He just didn't understand it. That went all the way to the top management of RTL Bertelsmann. I'm talking from the very top, he's persona non grata." If he ever lost it with such a media company, then he was just not a person who would be tolerated any longer.
Pocher finally draws a comparison with an ex-jungle camper who caused a major scandal in 2008 as part of the third season of "I'm a star – get me out of here!" would have. "DJ Tomekk showed the Hitler salute in the lobby of the Versace Hotel. That was over ten years ago, nobody talks about him anymore, nowhere does he appear.
The same fate will happen to Michael Wendler"says the comedian. As a reminder, while the artist was in the jungle camp, Tomekk's video of the scene was made public. He had to leave the show immediately. Sonja Zietlow said at the time:
It was only recently announced that before the start of this year's "Jungle Show", which is being produced for the first time in Cologne due to the corona, Nina Queer will no longer be part of the show.
The re was criticism after she ironically described herself as a "Hitler tranny" in defense of a racist statement. Broadcasting boss Jörg Graf explained:
"Against the background of current discussions and our attitude to clearly condemn all forms of anti-Semitism, racism and discrimination, we cannot and do not want to offer a platform in an entertainment program to someone who calls themselves 'Hitler-Transe'."
Oliver Pocher said about the decision of his home broadcaster: "At the moment, the Wendler and all the episodes at RTL are very sensitive to this issue." A "Prince Charming" candidate, who is also Georgina Fleur's best friend, is moving in for Nina Queer. Amira was excited about Sam Dylan's choice: "I'm so happy about that. He has grown dear to my heart."
Sam also takes place regularly in Pocher's screen control. In contrast to many others, however, he takes the comedian's comments with humor, which has probably gained him some points of sympathy with the Pochers.
(games)


[ source link ]
https://www.watson.de/unterhaltung/dschungelcamp/353092183-oli-pocher-mit-einer-duesteren-wendler-prognose-boeses-erwachen

Oli Pocher gloomy Wendler prognosis Bad awakening