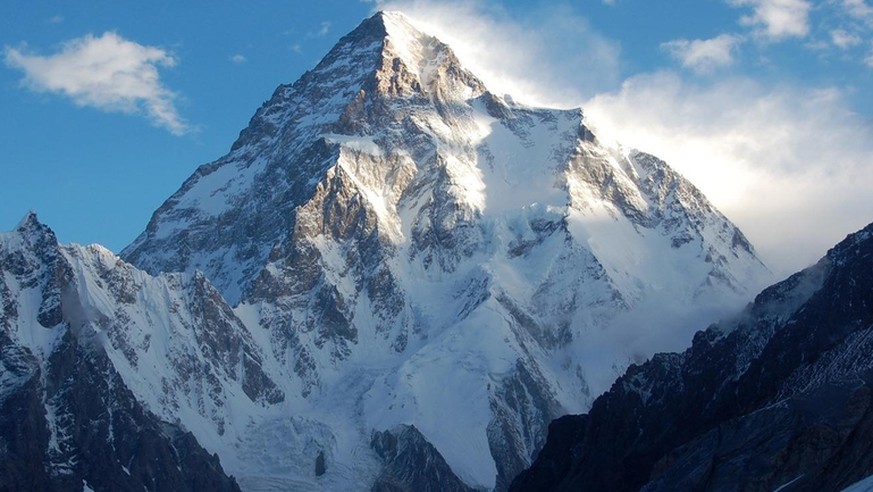 Spanish mountaineer dies on K2 – Sherpas on the summit for the first time in winter
The Spanish extreme mountaineer Sergi Mingote had a fatal accident while trying to climb K2 for the first time in winter. "He wanted to make history (…) and a tragic accident put an end to his life," wrote the Spanish Prime Minister Pedro Sánchez on Twitter.
A team of ten Nepalese Sherpas reached the summit in winter for the first time on Saturday.
The secretary of the Alpine Club of Pakistan (ACP), Karrar Haidri, told the German Press Agency on Sunday that Mingote had an accident around the same time. He fell about 800 meters on the way back to base camp. "An army helicopter has reached base camp to bring back the climber's body," he said.
The 8,611 meter high peak in the Karakoram in Pakistan is the second highest mountain in the world and is considered extremely difficult.
The re are currently several expeditions on the K2.
The K2 near the Pakistani-China border was so far the only one of the world's 14 eight-thousanders that had never been climbed in winter. It is considered to be far more demanding than Mount Everest, which is almost 8,849 meters high, the highest mountain in the world. Reasons include the steep route and the danger of avalanches. So far, only around 300 people have climbed it. In 2008, eleven climbers were killed by an avalanche.
According to his homepage, the 49-year-old Mingote had already climbed ten eight-thousanders. He conquered Mount Everest from the south and the north side and the K2 single-handedly and without artificial oxygen. He had also set himself the goal of climbing all 14 eight-thousanders without oxygen within 1000 days. (sda / dpa)
THANK YOU FOR THE ♥
Would you like to support watson and journalism? Learn more
(You will be redirected to complete the payment)
Massenandrang am Mount Everest
Queuing for the highest peak in the world
You might also be interested in:
Subscribe to our newsletter


[ source link ]
https://www.watson.ch/international/sport/223831765-spanischer-bergsteiger-am-k2-toedlich-verunglueckt

Spanish mountaineer fatally injured