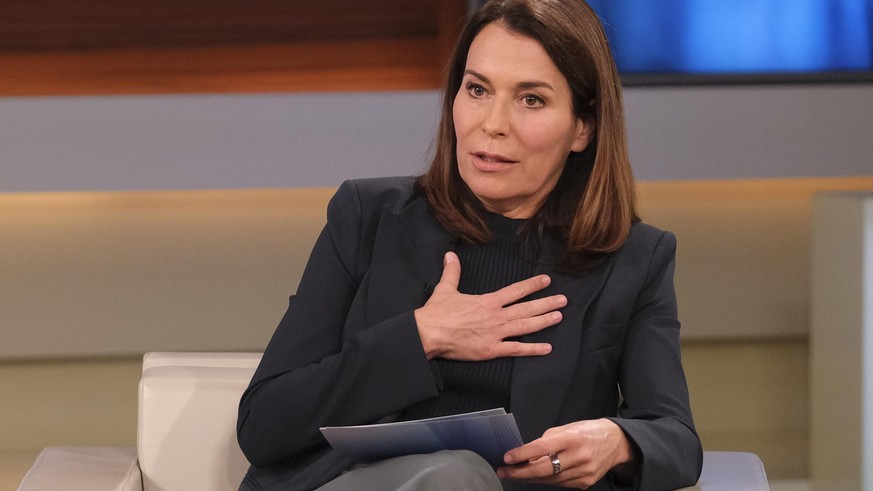 Anne Will is usually on the air every Sunday. Image: NDR / Wolfgang Borrs
Exclusive
No talk with Anne Will on Sunday: ARD explains why there was no broadcast
Sunday evening is "Tatort" time on ARD – this is the typical weekend end for many TV viewers. And after the thriller it usually continues with talk show host Anne Will. Only on this Sunday did the audience look into the tube. Instead of Anne Will there was another crime thriller to be seen. But why did the talk fans have to do without the popular presenter? The reasons are pretty simple.
The broadcast did not happen spontaneously, as a broadcaster spokesman explained when asked by watson, but was "not planned at all" for this date.
As watson has already reported in the past, ARD always commissions a certain number of episodes for its talk formats for the year. This of course means that there are always days when there is no program on the program. With "Anne Will", as the ARD spokesman explains, there are 30 programs.
The spokesman explains further:
The editors of "Anne Will", however, have the option of reacting "flexibly to the current situation" and have "already done so this year". "Das Erste also reports on the development of the corona pandemic not only in our talk formats – for example tonight on 'hart aber fair' – but also in special programs such as 'ARD extra' and our regular news programs"the speaker continues.
By the way, fans won't have to do without Anne Will for the time being. "'Anne Will' is planned for all other Sundays up to Easter"the broadcaster told watson.
(if)


[ source link ]
https://www.watson.de/unterhaltung/exklusiv/155654067-ard-klaert-auf-deshalb-gab-es-keine-anne-will-sendung

ARD explains Anne broadcast