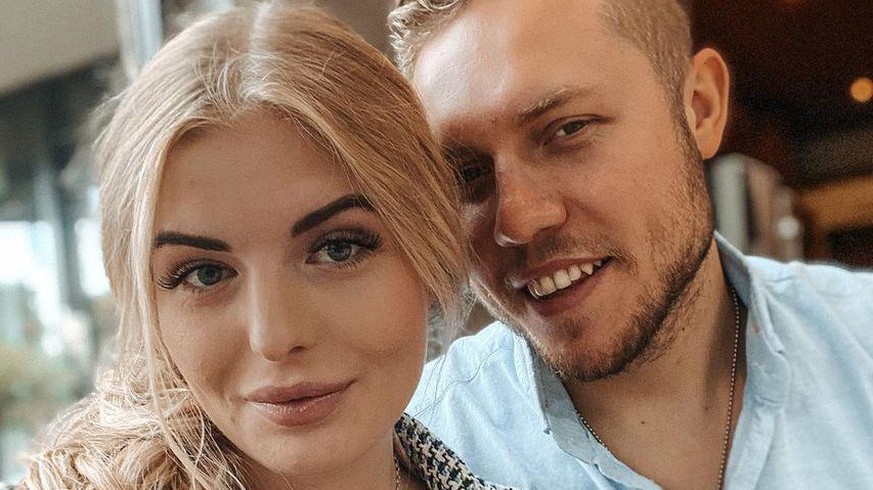 Antonia and Patrick from "Bauer sucht Frau" became influencers after the show. Photo: antonia_hemmer / Instagram
Career after "Bauer sucht Frau": That's how much Patrick and Antonia earn now
The love story of Patrick and Antonia from "Bauer sucht Frau" was very unconventional, because the Hanoverian resigned from the show voluntarily because she couldn't cope with the competitive situation. After all, the farmer spent the farm week with Julia. After the shooting, Patrick and Antonia got closer, and the two became a couple.
Now they are already planning their future careers together. Above all, Antonia diligently advertises products on Instagram and often points out voucher codes. This is how it should go on for now, as the two now revealed in an interview.
Patrick and Antonia with a new source of income
Antonia and Patrick told the "Südkurier" that they received bonuses from sponsors for stories and photos on Instagram.
The amount is based on the number of followers. Antonia is currently following 79,400 users, Patrick has 71,600 subscriptions. But what exactly does the couple earn on social media?
According to research by the "Südkurier", Antonia and Patrick receive up to 100 euros per 10,000 followers for each post. Depending on the frequency of the contributions, you can definitely live from it and apparently the two want to keep this pillar. So they explain to the newspaper:
It will probably not stay that way, because Patrick and Antonia are also planning their further TV careers. So there is the big reunion of "Bauer sucht Frau" at Easter, which should ideally not end there. Recently Antonia announced: "Of course there is a lot in the room right now for discussions about possible shows with Patrick and me."
Future TV appearances could of course make the couple even more interesting for potential sponsors, which would also benefit the income. So it will be interesting to see in which formats we will soon see Antonia and Patrick on television apart from "Bauer sucht Frau".
(ju)


[ source link ]
https://www.watson.de/unterhaltung/prominente/137443431-karriere-nach-bauer-sucht-frau-so-viel-verdienen-antonia-und-patrick-jetzt

Career Bauer sucht Frau Antonia Patrick earn