Corona easing

Lucerne's government wants to open outdoor areas of restaurants as early as March 1st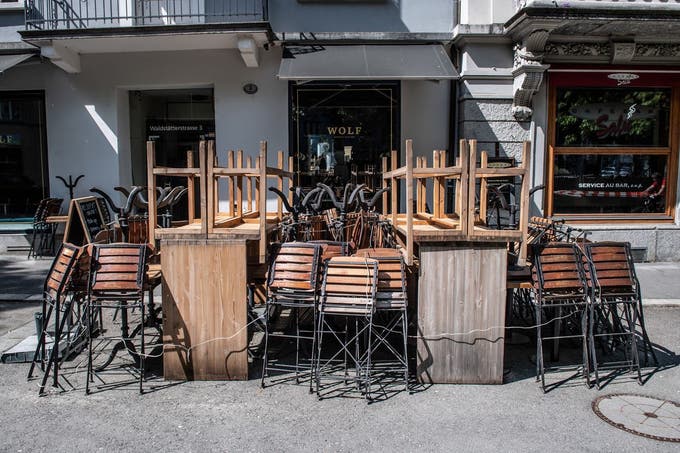 On Wednesday, the Federal Council wants to present how it envisions the relaxation of the applicable corona measures – after a consultation with the cantons.
The Lucerne government agrees with the proposal to gradually lift the restrictions. A nationwide uniform approach should also be sought, according to the Lucerne executive in its statement published on Monday morning.
The virus does not stop at the cantonal borders, health and social director Guido Graf is quoted in the message.
When it comes to restaurants, however, the Lucerne authority disagrees with the state government, which wants to keep the Beizen closed until the end of March. At least the outdoor areas should be allowed to be opened from March 1, the government writes to the Federal Council. Because in this way – especially in ski areas – you can prevent guests from piling up around take-away offers and then settling down in a disordered manner. "We are therefore of the opinion that opening the outdoor areas of the restaurants can even contain the spread of the virus," said Graf.
The government is also demanding that the restaurants be allowed to fully open as quickly as possible, provided the epidemiological situation allows.
Serious disease courses should be given greater consideration.
When planning further easing steps, the Lucerne government would like to take greater account of the number of serious illnesses. If more tests were to be carried out in the future, as required by the federal government, the number of cases would increase and lead to a higher incidence. However, this does not automatically mean a worsening of the epidemiological situation.
The decisive factor is how many serious illnesses burden the health system and affect mortality, writes Guido Graf.


[ source link ]
https://www.luzernerzeitung.ch/zentralschweiz/corona-lockerungen-luzerner-regierung-will-aussenbereiche-von-restaurants-bereits-am-1-maerz-oeffnen-ld.2105116

Corona easing Lucerne government open outdoor areas restaurants early March #1st