Dream goal, victory against Bayern and a big cheer: Amin Younes and Eintracht Frankfurt is a match made in heaven. In this form, Younes is even a candidate for the national team again.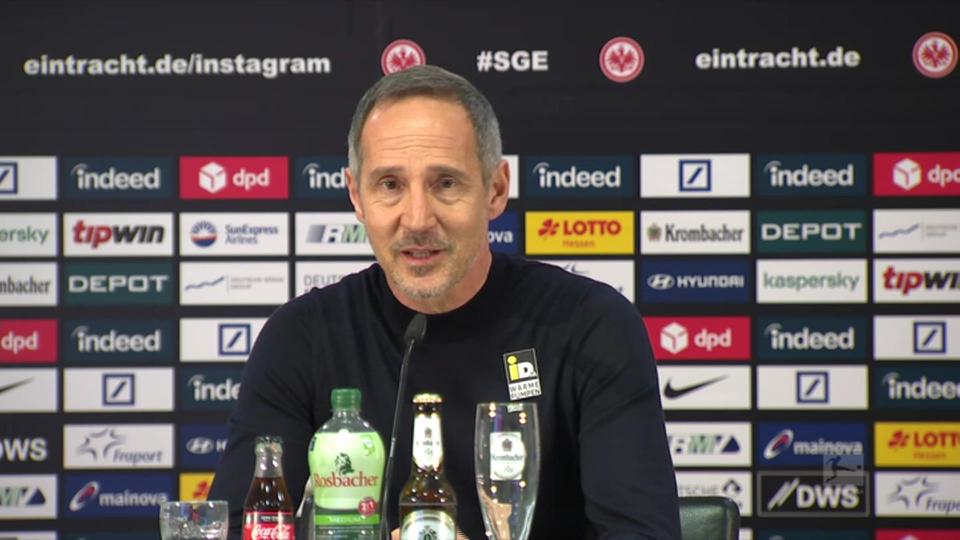 After his dream goal against Bayern Munich, Amin Younes grabbed a t-shirt with the portrait and name of Fatih Saraçoglu and demonstratively held it up. With the impressive gesture in memory of the victims of the attack in Hanau, the outstanding midfielder set a strong and well-recognized signal away from football in Eintracht Frankfurt's 2-1 (2-0) coup against defending champion Bayern Munich.
"He's a great person and a great kicker"
"During the cheering with the Hanau shirt, the message is important to me that we will not forget these events. I know that this will not bring the victims back. But it was simply a sign to the families that we are thinking of them. I want to that the relatives know that we were concerned, "Younes justified the action a year after the racially motivated attack. "That is what Eintracht Frankfurt stands for."
Even when they were warming up, the team wore pictures and names of the dead on their training clothes. Under the eyes of national coach Joachim Löw, Younes was not only great on Saturday, but also athletic. "He was world-class before the break, crowned with the world-class goal," said Eintracht coach Adi Hütter to the goal scorer to make it 2-0 (31st minute) and praised the 1.68-meter-tall dribbler: "I can't remember that I have ever trained a player of this quality. He has incredible technique and energy, is a great person and a great kicker. "
"I am having so much fun right now"
That should not have escaped Löw either. Younes, on loan from SSC Napoli, has been in impressive form for weeks – he delivered his provisional masterpiece against Bayern. "I have to praise the whole team for the way they worked and played football – but especially because he was the most noticeable player in the first half. Amin has played a lot of good games before. said Hütter.
Younes has playfully lifted Hessen, who have now been unbeaten in eleven Bundesliga games, to a higher level and played a major role in ensuring that Eintracht can dream of entering the Champions League for the first time. "I don't want to be praised in heaven. I came to Frankfurt to have fun with football again. And it's just so much fun for me. I look forward to every game with the team," said Younes. "It's awesome."
"Now we are the hunted"
With 42 points, the fourth in the table is as good as twice before in the club's history after 22 match days. Nevertheless, sports director Fredi Bobic did not want to fall into euphoria. "
The table situation is tempting. Everyone is talking about the Champions League, but there is still a long way to go. Now we're the hunted," warned Bobic. In the current constitution, however, unity in the league does not have to fear anyone. "
The victory gives you strength, power and self-confidence. I hope that we will continue to stay in this flow," said Hütter.
Not only the again strong winger Filip Kostic, who prepared the 1-0 through Daichi Kamada (12th), looked forward to the next task on Friday in Bremen: "It is no coincidence that we are where we are. Us A tough opponent is expecting, but if we get back to our level we won't have any problems. "


[ source link ]
https://www.hessenschau.de/sport/fussball/eintracht-frankfurt/eintracht-zaubermaus-younes-begeistert-frankfurt-er-war-weltklasse,younes-eintracht-weltklasse-100.html

Eintracht magician Younes enthuses Frankfurt world class hessenschaude