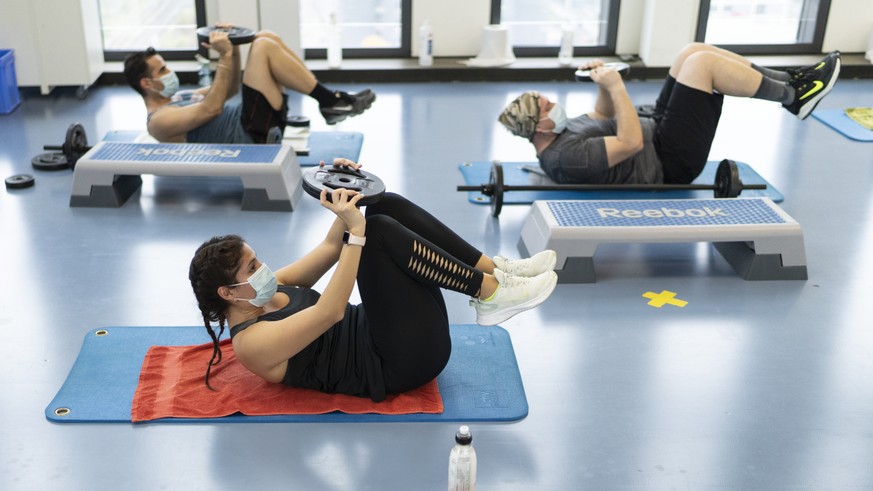 Fitness centers want compensation from the federal government – now they are filing a lawsuit
The ongoing measures of the corona crisis have also hit the fitness centers hard.
The y too remain closed during the lockdown; if they are allowed to open, they are only partially used. Many small fitness studios are therefore threatened in their existence, according to the president of the association, Claude Ammann. He told SRF: At first we thought that things could only go better after 2020. But it's gotten a lot worse.
Many small studios on the verge of collapse
The fitness centers try to offer outdoor activities with a maximum of five participants as an alternative, but this is not a substitute. For a company with a turnover between 750,000 and 1.2 million francs, it is not even cost-bearing. A total of around 400 such smaller fitness businesses are part of the association. Together these unite around 10,000 jobs that are now threatened. Fitness chains are not represented in the association.
Especially in Valais and French-speaking Switzerland, where the studios have been closed for a long time, many are facing the end: "Some businesses here have already been bought up or have given up.
The y cling to the last straw and hope that the cantons will finally do their duty. "
Lawsuit is being prepared
Now the association wants to take a different path. A state liability suit will be filed against the federal government next week. This was confirmed by attorney and professor for constitutional and administrative law Urs Saxer to SRF. It is the only way in which any claims for damages can be asserted.
In Saxer's opinion, the effects of the Federal Council's measures on fitness studios are not justified and disproportionate. Fitness studios are not corona hotspots. However, experts do not agree on whether this is really the case.
BAG could hardly be held liable
According to Felix Uhlmann, Professor of Constitutional and Administrative Law at the University of Zurich, it is unlikely that the federal government will actually be forced to pay damages. In particular, state liability presupposes that there has been illegal behavior on the part of the authorities. In Uhlmann's view, this condition is rarely met.
Now the finance department has to assess the complaint and prepare a statement. This then goes to the Federal Council, which can reject a statement or complaint. If he does so, the plaintiffs can take their action to the federal court.
But all of this takes a long time – probably too long for many fitness studios. Association President Ammann is also aware of this.
The main aim of the lawsuit is to set an example. (pls)
THANK YOU FOR THE ♥
Would you like to support watson and journalism? Learn more
(You will be redirected to complete the payment)
"Stay at home!": Corona in Switzerland in quotes
World of watson: Päärli-Lockdown – der Film
You might also be interested in:
Subscribe to our newsletter


[ source link ]
https://www.watson.ch/schweiz/coronavirus/707887870-fitnesscenter-verband-reicht-klage-gegen-bund-ein

Fitness center association files suit federal government