Hospitalisierungen

Less than 40 Covid patients in hospital care in the canton of Lucerne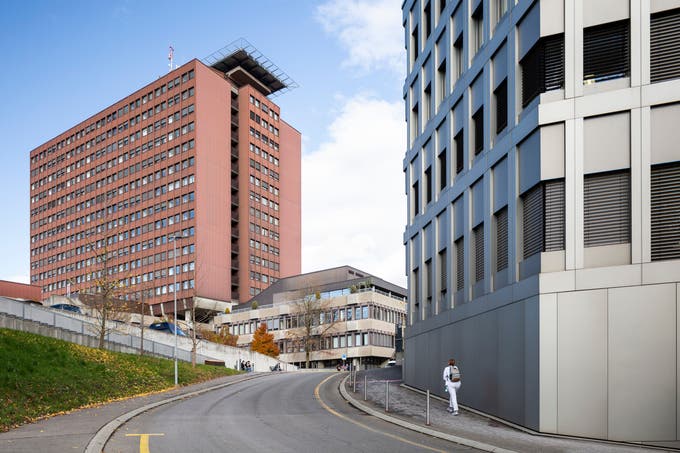 The number of corona cases has also fallen continuously in the canton of Lucerne in recent weeks. Currently, an average of 30 cases are still registered per day (7-day average from Sunday). According to the management report from Lustat Statistics Lucerne, which is updated daily, the most recent R value is 0.78. If this value, which is difficult to determine, is to be trusted, 100 people currently "only" infect 78 other people with Covid-19.
The development is reflected in the statistics of hospitalized people: for several days, fewer than 40 corona patients have been in hospital care in the canton of Lucerne. Eight of them are – as of Monday – ventilated. For comparison: On December 29, 2020, 129 people were hospitalized.
The occupancy rate of the certified intensive care beds is currently stated at 85 percent.
An increase in operating theater capacities is being examined
So, at least on paper, the situation for the hospitals has clearly eased. But how do you perceive the situation on site?
The Lucerne Cantonal Hospital (Luks) is not obliged to provide a more detailed description of the sensitivities. A media spokesman, with reference to the statistics, recapitulates in writing that the occupancy in the isolation wards is declining. A slight relaxation is also becoming apparent in the intensive care units.
"For the Luks hospital operation, this means that a further increase in operating room capacities is currently being examined." Conversely, this means: Electoral interventions are currently being postponed, normal operations are still not in place – which raises questions with regard to the 872 beds operated by the Luks (according to the website).
The further development, the spokesman continued, "strongly depends on the virus variants, the spread of which is increasing in Switzerland – but so far without any discernible consequences for the number of cases. Those responsible for the hatch are watching the development very carefully. "


[ source link ]
https://www.luzernerzeitung.ch/zentralschweiz/luzern/hospitalisierungen-weniger-als-40-covid-patienten-in-spitalpflege-im-kanton-luzern-ld.2105351

Hospitalizations Covid patients hospital care canton Lucerne