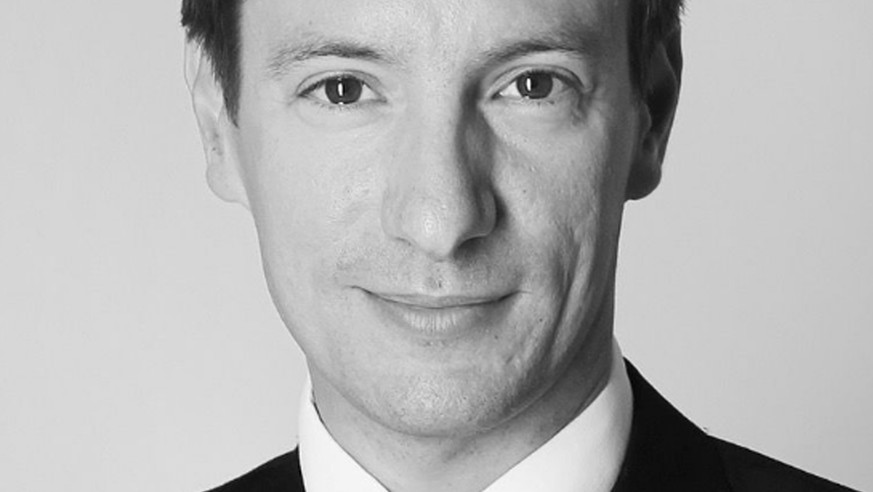 Italian ambassador to the Congo ambushed and killed
In the east of the Central African country of the Congo, armed attackers ambushed a World Food Program (WFP) convoy and killed the Italian ambassador, Luca Attanasio.
The 43-year-old died of serious injuries in a hospital shortly after the attack, said the governor of the North Kivu region, Carly Nzanzu Kasivita. According to him, rangers who happened to be in the area repelled the attack. Authorities said a WFP driver and the bodyguard were also killed in the ambush.
Luca Attanasio was the victim of an attack. Image: keystone
"Several passengers who traveled with the convoy were wounded in the attack," said a statement from the WFP. Accordingly, the convoy on the way from Goma to a school feeding project in the Rutshuru region was surprised by the attack. "It happened on a street that had previously been released for travel without security escorts," announced the UN organization.
The local police, on the other hand, were surprised at the ambassador's presence in the region and the fact that he was traveling without police protection.
Circumstances unclear
The Foreign Ministry in Rome confirmed the death of the ambassador and the security officer. Foreign Minister Luigi Di Maio traveled prematurely from a meeting in Brussels to Italy because of the incident, as the news agency Ansa wrote. Di Maio had previously informed his EU colleagues about the death of the ambassador.
Goma is on the border with Rwanda:
According to Congolese sources, the ambassador was seriously injured and shot in the stomach and was taken to a military hospital in Goma, where he died.
The killed diplomat had been the head of the diplomatic mission in Kinshasa since September 2017. He was considered familiar with the crises and risks in Africa: Before that, he represented Italy in the West African state of Nigeria.
Federal Councilor and Foreign Minister Ignazio Cassis was appalled on Twitter and emphatically condemned the attack.
The WFP must be able to provide aid in conflict regions. He expressed his condolences to the families of the victims.
The exact circumstances of the attack in the north of the border town of Goma are still unclear. At the destination – in the Rutshuru region on the border with Uganda and Rwanda – there is also part of the famous Virunga National Park.
The Unesco World Heritage Site is famous for the endangered mountain gorillas that only live in these three countries.
The rangers there are often threatened by militias and poachers, and the rare gorillas are killed again and again.
Virunga National Park is known for its mountain gorillas. Image: keystone
As recently as January, six rangers were killed there and another seriously injured. Back then, rebels were blamed for the attack. Several militias are active in Eastern Congo, whose main aim is to control the valuable mineral resources. According to human rights activists, at least 170 people have been kidnapped near Virunga National Park in three years.
The victims – many of them women – were beaten, tortured, raped and blackmailed into cash payments, the human rights organization Human Rights Watch reported last year. She blamed criminal gangs for this. (sda / dpa)
THANK YOU FOR THE ♥
Would you like to support watson and journalism? Learn more
(You will be redirected to complete the payment)
You might also be interested in:
Subscribe to our newsletter


[ source link ]
https://www.watson.ch/international/italien/305946696-italienischer-botschafter-im-kongo-in-hinterhalt-geraten-und-getoetet

Italian ambassador Congo ambushed killed