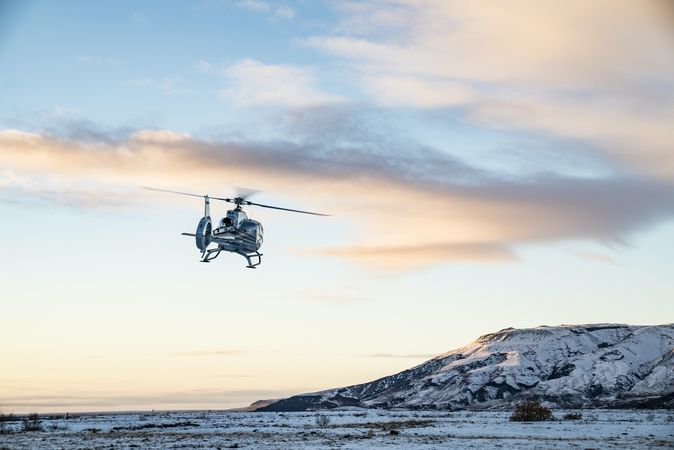 pta20210222043
Corporate news for the capital market
Vienna (pta043 / 02.22.2021 / 14: 00) – Norwegian air traffic control Avinor Air Navigation Services will deliver the Frequentis IP voice communication system for a large oil platform in the North Sea. The new system enables the safe control and coordination of all helicopter flights in the region and thus supports the important and timely provision of critical resources.
The oil rig in question is a huge complex of platforms and structures that form a transport hub for the surrounding oil fields. Frequentis has installed its voice communication system VCS3020X (voice communication system, VCS) for seven workstations for off-shore pilots in the control center. Two other onshore workstations are located in Stavanger in western Norway, connected by an underwater fiber optic cable that is more than 100 kilometers away from the offshore VCS servers.
"Frequentis' new VCS will be an important component in the deployment of critical infrastructure in Norwegian airspace. We chose Frequentis because of their expertise in voice communications technology and we look forward to using the system in our operations," says Ellen Lystad, Executive Vice President of Technology Services at Avinor Air Navigation Services.
The Frequentis VCS3020X is a completely redundant IP voice communication system with exceptionally high availability, flexibility, performance and functional maturity. Easy to install, maintain and operate, the system has the highest track record for reliability in the market, making it ideal for safety critical applications and remote locations such as oil rigs.
In addition to the long-standing partnership with Avinor Air Navigation Services for voice communication systems in control centers and towers, Frequentis is a trustworthy, long-term partner of the Norwegian public safety network Nødnett and supports all forms of safety-critical sea-land-air communication. A high degree of interoperability between the Frequentis communication platforms enables the timely and efficient coordination of Nødnett blue light organizations with Telenor Coastal Radio, joint rescue coordination missions and the safe integration of drones into the airspace.
"As the world market leader in voice communication systems in safety-critical areas, Frequentis is pleased to support the safety of air traffic in the energy and oil industry and to ensure safe air traffic control services on the oil platform by improving the communication infrastructure. Despite challenging conditions and COVID-19 restrictions, the system was like planned and successfully put into operation, "explains Hannu Juurakko, Frequentis Vice President ATM Civil and Chairman of the ATM Executive Team.
About FREQUENTIS
Frequentis, headquartered in Vienna, is an international provider of communication and information systems for control centers with security-critical tasks. Frequentis develops and sells such "Control Center Solutions" in the segments Air Traffic Management (civil and military air traffic control, air defense) and Public Safety & Transport (police, fire brigade, emergency services, shipping, rail). As a global corporation, Frequentis has an international network of branches, subsidiaries and local representatives in over 50 countries. Frequentis products and solutions can be found at more than 30,000 workstations and in around 140 countries.
Founded in 1947, according to its own calculations, Frequentis is the world market leader in voice communication systems for air traffic control with a market share of 30%.
The systems of the Frequentis Group are also world leaders in AIM (Aeronautical Information Management), Message Handling Systems (message systems for aviation) and GSM-R systems in the rail sector.
Frequentis AG shares are listed on the Vienna and Frankfurt stock exchanges under the symbol FQT, ISIN ATFREQUENT09. In 2019, around 1,850 employees worldwide generated sales of EUR 303.6 million and an EBIT of EUR 17.2 million.
You can find detailed information about Frequentis on the homepage https://www.frequentis.com
Brigitte Gschiegl, Director Corporate Communications, Frequentis AG,
[email protected], +43 1 81150-1301
Stefan Marin, Head of Investor Relations, Frequentis AG,
[email protected], +43 1 81150-1074
(
The End)
Emitter:
Frequentis AG
Innovationsstrasse 1
1100 Wien
Austria
Contact Person:
Stefan Marin
Tel.:
+431811501074
E-mail:
[email protected]
Website:
www.frequentis.com

The stock market:

Official trade in Vienna
ISIN (s):
ATFREQUENT09 (share)
Other trading venues:
Regulated market in Frankfurt


[ source link ]
https://www.pressetext.com/news/20210222043

Norwegian oil rig benefits FREQUENTIS voice communication system critical helicopter flights