Doctors, seriously ill people, primary school teachers or educators: You can all be vaccinated against Corona in Hesse from March 5. To do this, the country is changing the appointment allocation.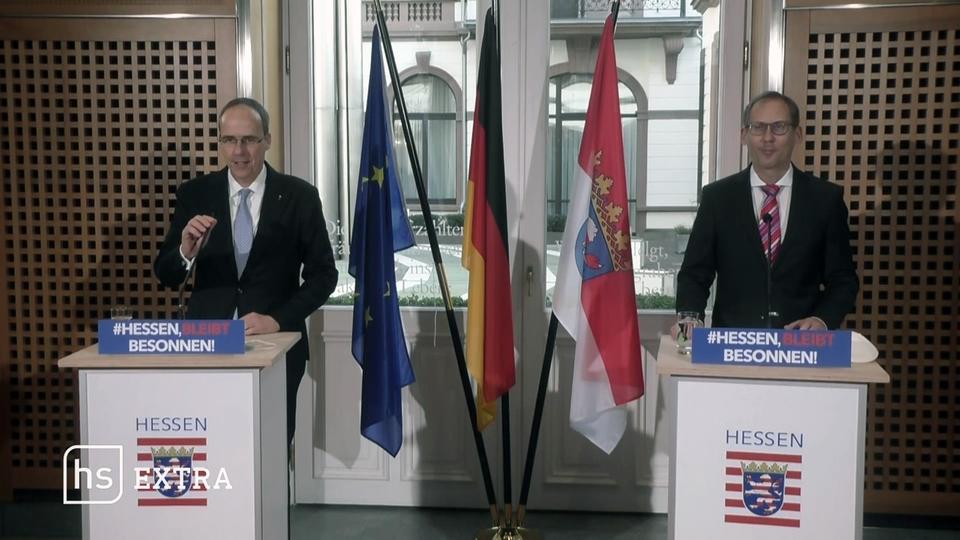 The corona vaccinations for priority group 1 with people over 80, residents or staff from Covid19 wards are running. On March 5, it should also start for 1.5 million people from prioritization group 2.
Authorized persons can register with immediate effect, as the responsible ministers Peter Beuth (Interior, CDU) and Kai Klose (health, Greens) announced on Tuesday. That means "opening up vaccination to the wider population," said Klose.
Age, risk, job
Prioritization group 2 ("high priority"), like the entire sequence of vaccinations, was determined according to the recommendation of the Standing Vaccination Commission according to risk aspects. In addition to age and health, occupation also plays a role.
The group includes around 560,000 people between the ages of 70 and 80 and medical and nursing staff who have not yet had a chance. It also includes patients at high risk of a severe course, such as cancer patients, lung patients or dementia patients, as well as contact persons for the disabled. We have compiled the detailed list here.
Teachers and educators preferred
After a decision on Monday, it will also be the turn of teachers at elementary and special schools as well as kindergarten teachers who were initially in group 3. It is considered to offer extra vaccination days for them too.
The medical staff can, as already became known on Monday, be vaccinated on the next two weekends on so-called "practice days".
For the new vaccinations, which would be the actual start of the planned mass vaccination after an active ingredient deficiency, the country is changing the previous procedure: those who register do not make an individual appointment. He will be assigned it by post or email. "Tell us by registering that you want to be vaccinated and we will invite you," said Beuth.
Further information
Registration
Registrations for the vaccinations are possible as before by telephone at 116117 or 0611-50592888, online at www.impfterminservice.hessen.de
End of further information
Beuth: "Special challenge"
If the date does not fit, however, individual changes are possible. Beuth emphasized that the appointments will not be assigned after registration has been received. "
The second group has particular challenges because of its heterogeneity," he said. Within the group of 70 to 80 year olds, priority is given to descending age.
In addition, the vaccine must be observed:
The one from Biontech / Pfizer and Moderna is not subject to any restrictions, that from Astrazeneca may only be administered to people under 65 years of age.
Reservations about Astrazeneca
The start of the actual mass vaccination is not only possible because more vaccine is available than before. Quite a few beneficiaries do not want to be injected with the Astrazeneca material – because of reports of a weaker effect and stronger side effects.
The country has just made it clear once again: Nobody can choose the active ingredient.
However, experts emphasize that the substance is just as safe and tested as the others. It protects against severe courses after a corona infection to the same extent as the preparations from Biontech and Moderna. Medical staff should receive Astrazeneca on vaccination days.
Interim balance
So far, around 234,000 people in Hesse have received their first vaccination and 112,500 their second vaccination. In the old people's and nursing homes, a good 80 percent were first vaccinated. Home vaccinations for old and sick people who are no longer mobile could soon be started. According to the Ministry of the Interior, around 51,000 people have registered so far.
Interior Minister Beuth once again rejected criticism that Hessen was lagging behind when it came to vaccinations compared to other countries. Currently, a good 91 percent of the doses available for the initial vaccination are also vaccinated.
After the federal government has just relaxed the requirements for a safety reserve, only up to 25 percent are set aside for the necessary second vaccination. Until now, in contrast to many other federal states, Hessen had followed the stipulation of securing half of all deliveries for the second syringe. After abandoning this policy, Hessen is now also offering earlier appointments for those eligible for vaccination in priority group 1.
Further information
Group 2: whose turn it is from March 5th
The re are three groups loud Vaccination regulation, which must be protected from corona infection one after the other:
The vaccinations are currently running for people with "highest priority" with those over 80, residents and staff from Covid stations Priority "come the turn, then group 3 with" higher priority.
Prioritization group 2 includes:
Over 70 year olds
People with trisomy 21, with dementia, intellectual disabilities, severe psychiatric illnesses, cancer patients, patients with severe lung diseases such as cystic fibrosis or chronic liver or kidney disease, diabetics, organ transplant recipients and people with severe obesity from body mass index 40.
All others who, according to the doctor, have a high risk of a severe course in individual cases
Up to two contact persons for people in need of care who do not live in an institution. Those in need of care must either be over 70 years old, have had an organ transplant, or have one of the above illnesses or disabilities.
Up to two close contact persons for pregnant women
Personnel in the inpatient or outpatient care and care of the mentally handicapped
Medical staff in practices, blood donation services and test centers
Teachers at elementary schools and special needs schools as well as kindergarten teachers Police and law enforcement officers who are deployed, for example, at demos
Staff in the public health service and in central functions in clinics
Residents and staff of refugee and homeless facilities People who regularly work with the elderly or people in need of care
End of further information
Broadcast: hr-iNFO, 23.2.2021, 11 am


[ source link ]
https://www.hessenschau.de/gesellschaft/ue-70-schwerkranke-erzieher-impftermine-fuer-weitere-15-millionen-hessen,corona-impfung-hessen-100.html

Over70s ill educators vaccination appointments million Hessen hessenschaude