Free corona rapid tests should play an important role in combating the pandemic, and they will be available for use at home from March. How the antigen tests work – and where they have their limits.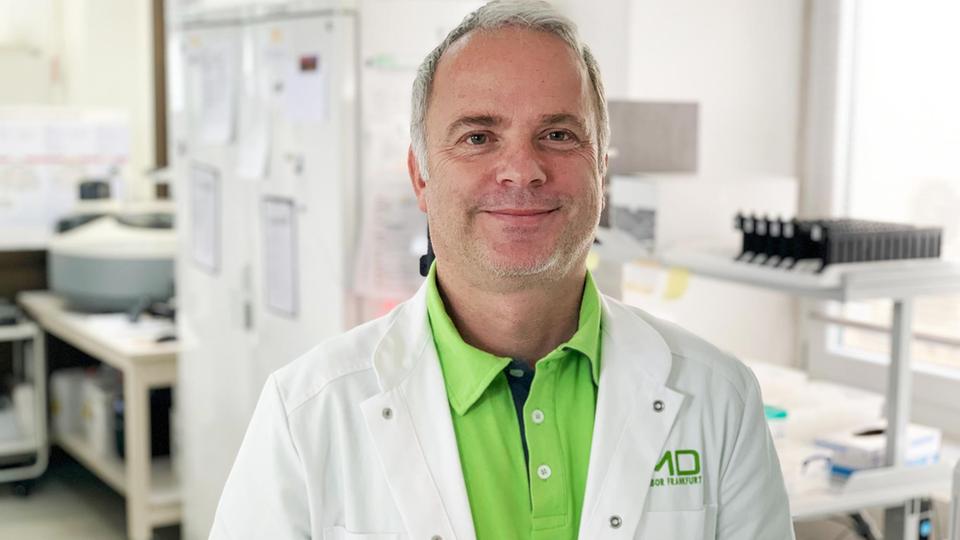 Visiting your grandparents with a clear conscience, celebrating your birthday in a larger group or visiting a museum again – that's what rapid antigen tests make us dream of right now. According to the Federal Ministry of Health, they will be available free of charge to all interested parties from March 1. With lay self-tests, private individuals could even test themselves for the virus in their own four walls in the future. What opportunities does this offer – and what are the associated risks? Questions and answers.
How do rapid antigen tests work?
In contrast to the PCR test, a rapid antigen test does not detect the genetic material of the virus, but its surface features. To do this, a sample is taken from the nose or throat. If it contains the virus, its protein components react with the test strip: then a discoloration becomes visible, similar to a pregnancy test.
It takes about 15 minutes until a result is available.
The antigen test therefore produces quick results and is also cheaper to carry out than a PCR test because it does not have to be evaluated in a laboratory. According to the Ministry of Health, a positive rapid test result must always be confirmed by a PCR test.
How reliable are the antigen tests?
The rapid antigen test is less reliable than the "gold standard" PCR test because it only works in highly infectious people with a high viral load. It does not recognize infected people with a low viral load. A negative antigen test result therefore does not rule out an infection with SARS-CoV-2.
Rapid antigen tests are also more likely than PCR tests to show a positive test result if the person is not infected at all. In addition, the period of validity of the rapid antigen tests is limited.
The result is just a snapshot for the day of the test.
The Frankfurt virologist Martin Stürmer therefore restricts: "You shouldn't be lulled into a false sense of security."
The AHA rules would have to be adhered to despite a negative test result.
What is the purpose of rapid antigen tests?
Rapid antigen tests can help detect infected people and break chains of infection. As soon as they are available nationwide, tests can be carried out more regularly, more broadly and with less threshold. This means better protection for everyone who inevitably has contacts, for example in the care and health sector, in schools and daycare centers as well as in retail.
Experts compare the importance of rapid tests in containing the pandemic with that of vaccinations. Martin Stürmer speaks of "a big step towards freedom".
Who can conduct such tests?
Up to now, only medical personnel have been allowed to carry out rapid antigen tests, for example in test centers, doctor's offices or pharmacies. This is to ensure that a smear is taken correctly. From March 1st, these rapid tests are to be offered free of charge to everyone after making an appointment.
The respective municipalities can commission existing test centers or pharmacies with the implementation.
This is possible because since January there have been more rapid tests available than are called, according to Federal Health Minister Jens Spahn (CDU). Contracts for 50 to 60 million tests per month are concluded with the manufacturers, and significantly more are delivered. However, he cannot guarantee that it will always be there, anywhere and anytime.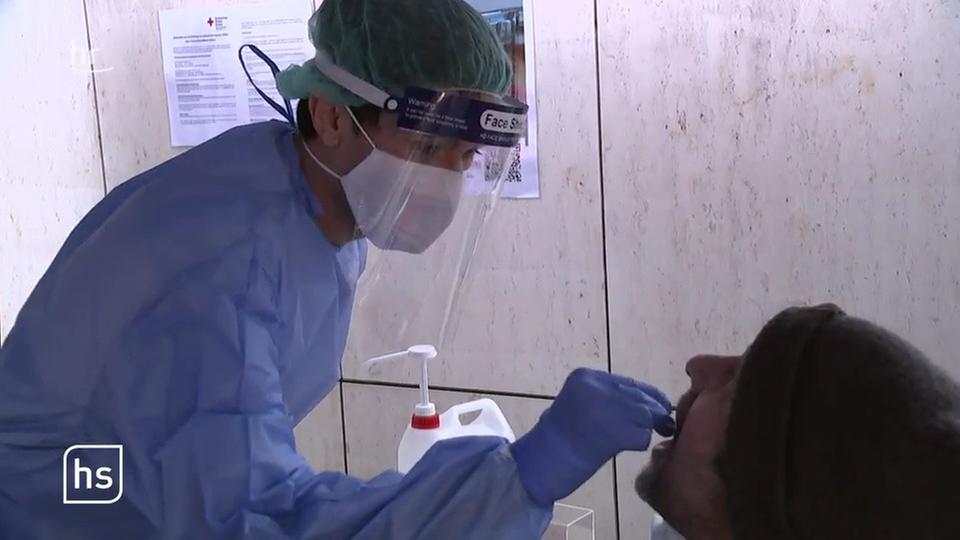 How much do rapid antigen tests cost?
Each test is estimated at 18 euros.
The federal government should bear the costs. Up to now, rapid tests for private individuals without symptoms in test centers such as Frankfurt Airport cost around 50 euros.
How do I recognize reliable rapid antigen tests?
The Federal Institute for Drugs and Medical Devices (BfArM) carries out all rapid tests that are permitted in Germany on its website on.
The list currently includes 179 products, five of them from Hessian companies: from R-Biopharm from Darmstadt, ScheBo Biotech AG from Gießen, Axiom from Bürstadt, Nanorepro AG from Marburg and MP Biomedicals from Eschwege.
However, the BfArM only compares the manufacturer's information with the minimum criteria set by the Paul Ehrlich Institute (PEI) and the Robert Koch Institute (RKI).
The PEI made some of these tests more precise on a random basis checked. Currently (as of February 3rd, 2021) 45 tests are rated as "state of the art" in terms of their accuracy.
What about home self-tests?
Lay self-tests are easier to use.
The refore, private individuals can also do them.
The se are gargle and spit tests, in which a special liquid is gargled, as well as swabs that are taken with a swab further up the nose.
The latter are already being used in schools in Austria. Virologist Stürmer believes it is conceivable that this will allow schools and daycare centers in Germany to be fully reopened. "In the morning, test the children briefly with a quick test and then off to school. That sounds trivial, but it would certainly be a big component," he says.
It is still unclear how private individuals must behave who have achieved a positive result in a self-test – for example, where they must report this and whether, in these cases, the entire household is obliged to quarantine.
Where can I buy these self-tests?
In order to be able to use lay self-tests in Germany as well, the Federal Ministry of Health changed a corresponding regulation at the beginning of February. However, no products are currently approved. A test procedure is required for this, for example by TÜV or Dekra. Almost 30 applications have been submitted so far, and the BfArM is expecting the first special approvals in early March.
Health Minister Spahn is considering an excess of one euro for the lay tests. As with medical protective masks, they should be available in pharmacies and drug stores, but also in grocery stores and discounters.
Broadcast: hr3,
The hr3 Morningshow, 17.02.2021, 05.00


[ source link ]
https://www.hessenschau.de/gesellschaft/fragen-und-antworten-was-sie-ueber-antigen-schnelltests-wissen-muessen,faq-corona-schnelltest-100.html

Questions Answers Rapid Antigen Testing hessenschaude