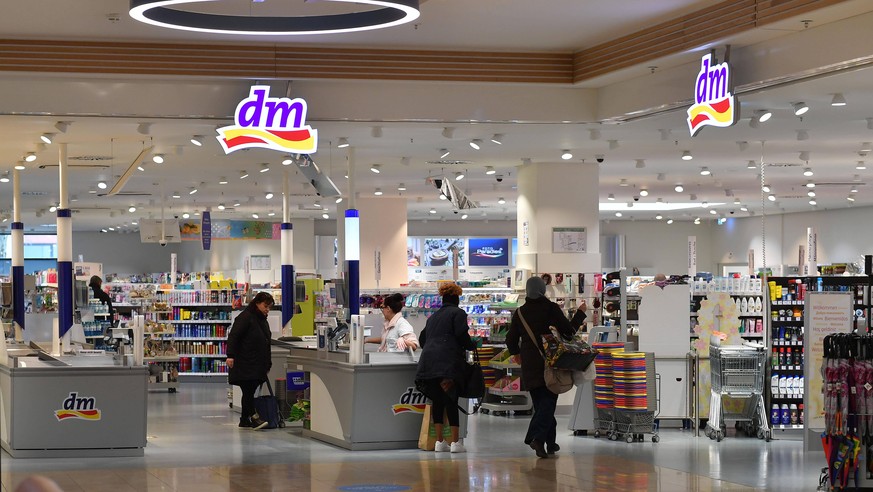 A current campaign by Dm and the company "Foamie" is getting a lot of attention. Image: www.imago-images.de / FrankHoemann / SVEN SIMON
Dm presents sustainable product – customers see something completely different
More and more people want to protect the environment and save plastic. "Foamie" takes advantage of this welcome development. The company produces plastic-free products for the bathroom and offers, for example, solid shower care products and solid shampoo. So the products are not liquid and packed in plastic bottles, but are bars of soap.
The products are also available from DM drugstores. Dm has now announced a special foam campaign on its Facebook page: You can shop and do good while doing it. Foamie and the "Cleanhub" organization have set themselves the goal of collecting 13,000 kilograms of plastic waste by the end of February 2021. So for every foam sold, plastic is collected.
But that wasn't the only reason why the campaign got attention in social media. But also because many customers initially thought of something completely different when they saw the products.
DM customers see a risk of confusion
Please try it out for yourself – what do you see at first glance when you look at this picture?
Among the comments were many who did not initially think of soap when they saw it – but suspected for a brief moment that DM was advertising sex toys here.
On the Dm Facebook page, consumers write comments such as: "First I thought this was an advertisement from Eis.de" or "
The promotion is great, but the design is a bit ambiguous".
Another user was relieved: "I am reassured that I am not the only one who did not immediately think of soap". Other users comment: "I'm glad I'm not alone with my spontaneous image processing", "Available with and without knobs", "Somehow I have completely different images in my head" and "
The design department probably had fun doing it Shape".
As long as the risk of confusion ensures that the plastic collection campaign gets more attention, DM and Foamie should be pleased …
(not)


[ source link ]
https://www.watson.de/leben/klima%20&%20umwelt/893351861-was-ist-das-denn-dm-kunden-fallen-reihenweise-auf-produkt-herein

customers fall product dozen