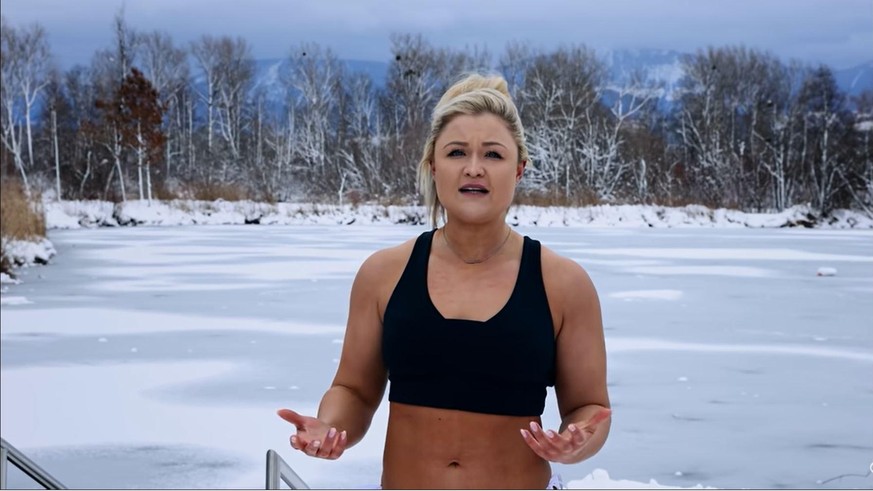 Sophia Thiel celebrated her social media comeback after around two years. Bild: Youtube/ Sophia Thiel
Sophia Thiel overwhelmed by the response: "I really got tears"
The successful fitness blogger Sophia Thiel withdrew from the public in May 2019. In a YouTube video with the title "I have to tell you something" she confessed: "
The re has been no sign of life for a long time and in this video I want to create clarity and above all be honest with you."
The balancing act between her roles as an athlete, fitness model, online trainer, public figure and influencer is increasingly draining her and her energy reserves.
After 21 months, Sophia finally posted her first post on Instagram. In a clip she finally explained the reasons for her network break: "It felt like a very blatant numbness inside of me, as if I had dissolved." Now she has the feeling of being herself again. Your body fat percentage, your weight or your role on social media are no longer in the foreground.
The blogger has now shared recordings of herself on Instagram, Tiktok and Youtube that she showed while ice bathing. In these video sequences, the 25-year-old presented herself again in a bikini for the first time. That was a big step for the social media star.
Sophia Thiel shares a moving message online
After Sophia published the Tiktok video, she spoke in her Instagram story about the response that she did not expect: "I really shed tears, but for joy. I was really worried about uploading the Tiktok because I was afraid of what others or her would say about this video – me in my bikini in my current form. In these two years I learned to love and accept myself. But still it was a big effort for me to upload it. "
However, she totally flashed the comments that she was incredibly grateful for this positive feedback. It didn't always look like this: "I've just had too much body shaming in the past. Sure, I chose the fitness area and that was my figurehead somewhere, but now I'm aiming for a new direction. I also want to convey other content more. "
Sophia Thiel contacts her followers personally in her Instagram story. Image: Instagram / Sophia Thiel
After the latest video, Sophia expected many to say how she looks now. However, it is not primarily about them, but also about those affected who read this and who would also get something like that. Ice bathing actually helped her extremely in her worst phase and time. That she now shows her body in full splendor was a challenge for her, she revealed:
"You know, that was such a long, hard process that I can feel good the way I am now. I won't let that be taken away from me so quickly anymore. I know what it did to me back then and I also know from my environment how others are doing. I want to protect others from it now. "
After showing herself in a bikini, Sophia finally said on Youtube:
And further: "You know, whether you can understand it or not, I like myself for who I am. It took a really long time for me to be able to accept myself in my body like this and that was too long a game of hide and seek for me and I was afraid of what others would think of me when they see me. And that's why I am now exactly who I am. "By the way, the video was also well received on YouTube with over 460,000 views and Sophia received a lot of encouragement for her frank words.
(games)


[ source link ]
https://www.watson.de/unterhaltung/stars/151933210-sophia-thiel-nach-feedback-mir-sind-echt-die-traenen-gekommen

Sophia Thiel feedback tears