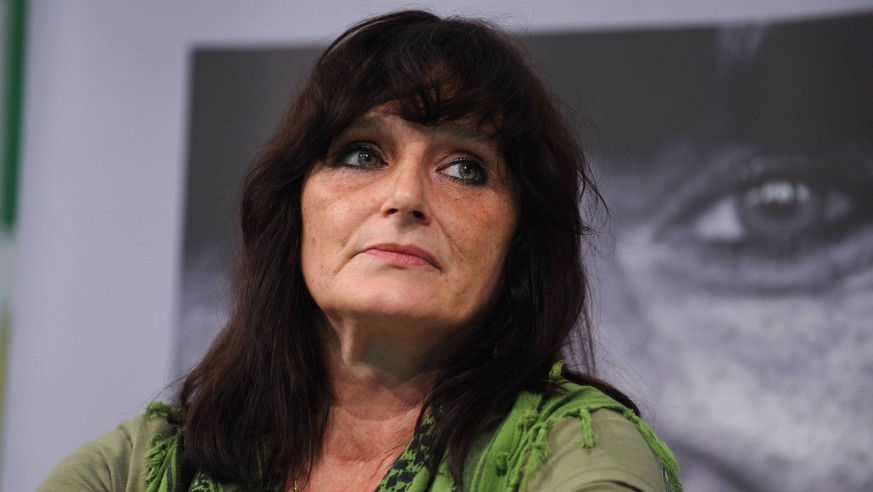 In 2013 Christiane Felscherinow presented her book "Christiane F. – My second life". Bild: imago stock&people
"We children from Bahnhof Zoo": That's what the real Christiane F. is doing today
This week the series "Wir Kinder vom Bahnhof Zoo" started on Amazon Prime as an adaptation of Christiane Felscherinow's biography of the same name. Uli Edel had previously filmed her story with great commercial success. In her book, Christiane F. described how she became a drug addict as a teenager and how she financed her addiction through prostitution. Her family did not have much money and everyday life was heavily influenced by alcoholism and the violence of the father.
When two reporters from the magazine "Stern" became aware of her, Christiane's story came to the public. Her own book finally followed a 12-part series of articles. Many years later she wrote a sequel to this: In 2013 the work was published with the title "Christiane F. – My second life".
This is what happened to Christiane F. later
In the early 80s Christiane F. tried to gain a foothold as a singer and actress, but both without resounding success. Over the years she also changed her place of residence several times, made stops in Greece and Amsterdam before returning to Berlin.
Jana McKinnon plays Christiane F. in the Amazon series "Wir Kinder vom Bahnhof Zoo". bild: constantin television/ mike kraus / soap images
The ir son was born in 1996, but Christiane F. lost custody in 2008. In 2010 she got it back. Because of health problems, she did not bring her child back to her home. In 2013 she told the Frankfurt Book Fair that her son was living with foster parents.
Among other things, the "Spiegel" reported in 2008 on a relapse of the now 58-year-old into drug addiction. Heroin use in particular left a strong long-term impact. In 2014, she reported in a blog entry that she was suffering from pain that made her life almost unacceptable. She herself also admitted: You never get completely clean.
As a co-founder of the Christiane F Foundation, she ultimately helped to sensitize society even more to addictions and to fight against the stigmatization of those affected.
She herself was able to live for a very long time on the income from "We children from Bahnhof Zoo" (book and film). At the end of 2013 she announced on the show "Deutschland akut": "I am definitely rich in the sense that when I stand at the meat counter, I don't have to think about whether I might not be able to afford fillet today.
The re's now Not."
In 2014 Christiane F. then withdrew completely from the public, which she justified with her health condition: "I am a sick woman", she said.
(ju)


[ source link ]
https://www.watson.de/unterhaltung/best%20of%20watson/566748880-wir-kinder-vom-bahnhof-zoo-das-wurde-aus-christiane-f

children Bahnhof Zoo Christiane