America

Trump supporters have bad suspicions: Why does it take so long for Joe Biden's first press conference?
Joe Biden has been in office for two months. In contrast to Donald Trump, he has so far avoided direct contact with the media. This Thursday evening at 6:15 p.m. the time has finally come.
Joe Biden has been an incredibly disciplined president so far. In the first two months of his term of office he has largely refrained from improvising – although the 78-year-old was called in Washington that he could not leave a hand unshaken and no shoulder untapped.
Instead, Biden has made himself scarce since January 20, to the surprise of most political observers. His rarely public appearances follow a rigid script. They are short and the President restricts himself to reciting pre-formulated phrases. There is no place for big feelings – also because the White House takes the corona pandemic seriously and adheres to the requirements of health experts in an exemplary manner.
Does Biden hide to practice?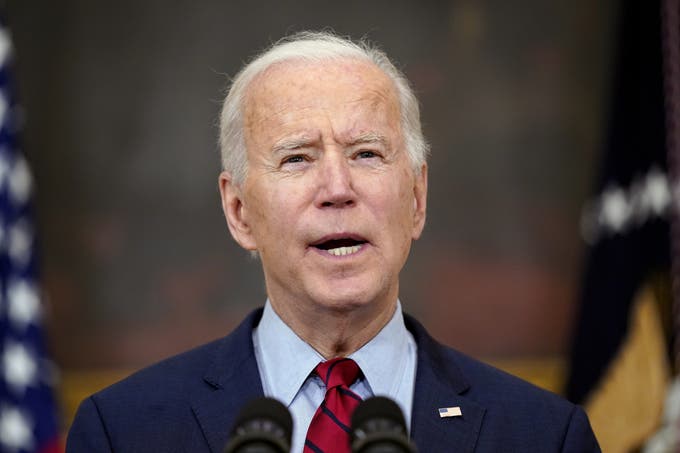 But pandemic or not: The fact that the 46th President of the United States has still not given a solo press conference 65 days after taking office gives a lot to talk about. No other president in recent American history has delayed his exposure to the media longer than Biden. For comparison: Donald Trump gave his first solo press conference 27 days after taking office, Barack Obama only waited 20 days before he appeared in front of the assembled journalists in the White House.
Biden's critics claim that his advisors' fear of an embarrassing misstep is the main reason for the president's long silence. The truth is: there are few politicians in the capital who stumble across embarrassing slip of the tongue as often as Biden. However, this is no longer a secret. Most of the more than 81 million voters who voted for the Democrat in November knew Biden's susceptibility to slip-ups and blunders of all kinds.
Nevertheless, right-wing TV commentators like Sean Hannity or Tucker Carlson used the long wait for Biden's appearance to repeat their story about Biden's "cognitive weakness" over and over again in front of an audience of millions. "Joe Biden has taken time off to practice, practice, practice for the press conference," said Sean Hannity on Wednesday, reminding his audience that both of them were "hiding in his basement" for most of the entire election campaign.
In addition, Hannity ran a video in an endless loop on his show on Fox News that shows the US President slipping three times on the stairs in his presidential plane. Biden's team blamed the wind for the slip.
Anyway. The contrast between Biden and its predecessors is striking. Two months after taking office, Donald Trump had already held six press conferences in the White House, six of them together with foreign politicians. Barack Obama, on the other hand, had appeared in front of the media three times, twice at prime time in the evening.
Trump loved confrontation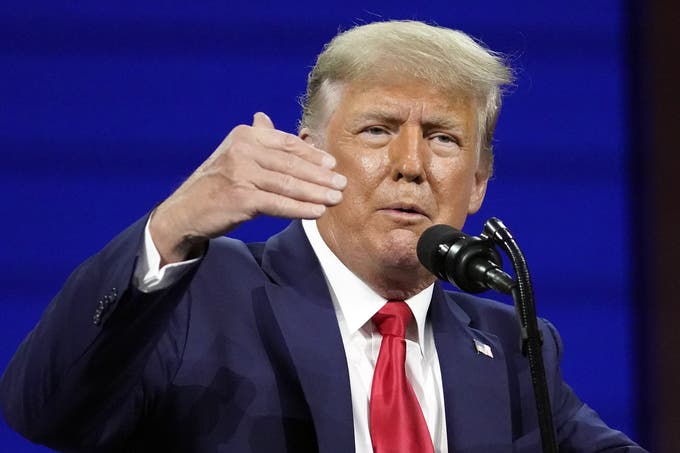 And that's not the only difference that catches the eye. Trump loved the big staging, and the longer he lived in the White House, the more uninhibited he resorted to the symbols of the president's power – always careful to present himself in the best possible light. After all, he owed his election as president largely to the medium of television.
Trump regularly answered questions from journalists in the White House. These quasi-spontaneous press conferences were not always informative because Trump had a special way of dealing with the truth. But they gave insight into the president's psyche. Nobody could accuse him of lacking the will to confront the media.
Obama and his attempt to ignore the capital's media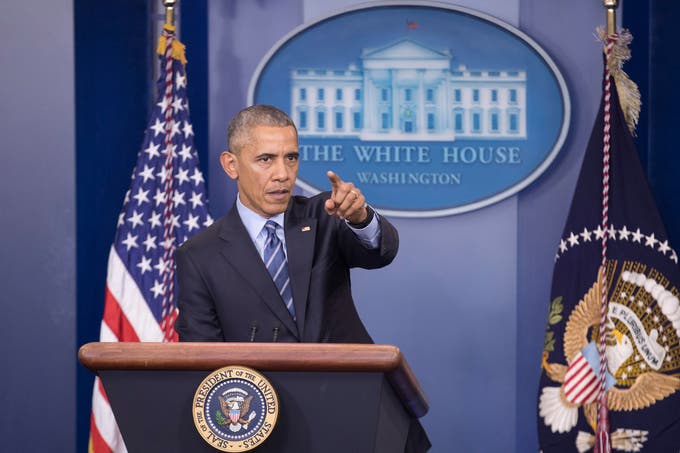 Barack Obama, in office from 2009 to 2017, used a different approach. Although the Democrat was initially able to count on positive media coverage due to his historic role as America's first black President, he was often at odds with the capital's press.
In his recently published memoir, "A Promised Land", the Democrat complained bitterly about the loss of his privacy in the White House. Obama retaliated against the representatives of the established media by ignoring them as best he could – also because he was disappointed that his dissolute, prudent answers to reporters' questions kept repeating a distinctive saying, a "sound Bite », have been shortened. Instead, he spoke to comedians (Zach Galifianakis) or YouTube stars (GloZell Green).
These appearances were unorthodox. However, his adviser David Plouffe found that Obama was addressing an audience with a different media consumption. And ultimately they cemented the image of a casual president – the image that Obama was interested in.
The extent to which Joe Biden's press conference will affect his image as a disciplined (or confused) president can be seen this Thursday evening at 6:15 p.m. Swiss time. The press conference will be broadcast by numerous television stations and on YouTube.


[ source link ]
https://www.luzernerzeitung.ch/international/amerika-wie-joe-biden-im-weissen-haus-distanz-zu-donald-trump-und-barack-obama-schafft-ld.2118131

America Trump supporters bad suspicions long Joe Bidens press conference