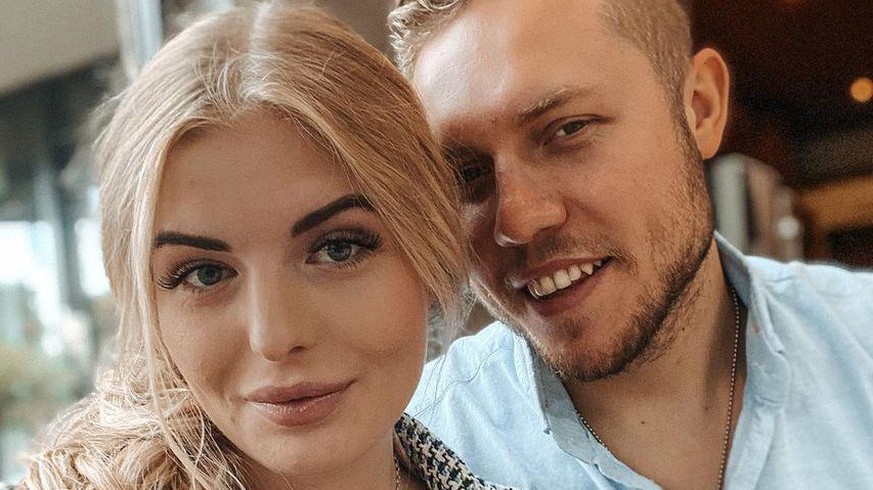 Antonia showed her Instagram followers her original application for Patrick at "Bauer sucht Frau". Photo: antonia_hemmer / Instagram
"Bauer sucht Frau" candidate Antonia reveals: When applying for the show, she had to cheat
The story of Patrick and Antonia is probably the most spectacular from the last season of "Bauer sucht Frau": The model was invited to the young farmer's farm with two other candidates, but then voluntarily packed her suitcases because the competition was a problem.
After the filming, the turning point: The two contacted each other again and eventually became a couple. Most recently Antonia spent several weeks in Patrick's home town of Constance.
Now the model shared exciting background information about the show with her almost 77,000 followers on Instagram: At the request of a fan, she published the application letter that she sent to Patrick at the time. The genesis of the document is quite amusing.
Antonia reveals a secret
The Instagram story is headlined with the words: "I'll tell you a secret now" and further down in the picture the blonde really lets a little bomb burst. She reveals:
Antonia shows her followers her letter to Patrick. Photo: antonia_hemmer / instagram
In fact, the writing is very legible. Antonia's Instagram followers can clearly see the beginning and the end of the letter, the rest is covered by text overlay. The introductory sentence is: "Hello dear Patrick, my name is Antonia, I'm 20 years old and originally from beautiful Bavaria, but I've lived in Hanover for almost two years."
Obviously the lines did not miss their target. No farmer in the story of "Bauer sucht Frau" received as many letters as Patrick and Antonia, as is well known, were among the three applicants who made it into the shortlist (and thus also onto television).
Since Patrick, like Antonia, is active as an influencer on Instagram, he will now certainly find out about his girlfriend's secret. He shouldn't care much about this, After all, it was just a small and possibly even necessary trick that ultimately contributed to the current happy relationship between the two.
By the way, all fans of the couple can look forward to seeing them again on TV soon. On Easter Monday, RTL shows the special edition "What's going on at the farms?" and sheds light on how the "Bauer sucht Frau" candidates fared last season. Of course, Patrick and Antonia shouldn't be missing here.
(ju)


[ source link ]
https://www.watson.de/unterhaltung/tv/421186993-bauer-sucht-frau-kandidatin-trickste-bei-ihrer-show-bewerbung

Bauer sucht Frau Candidate tricked application show