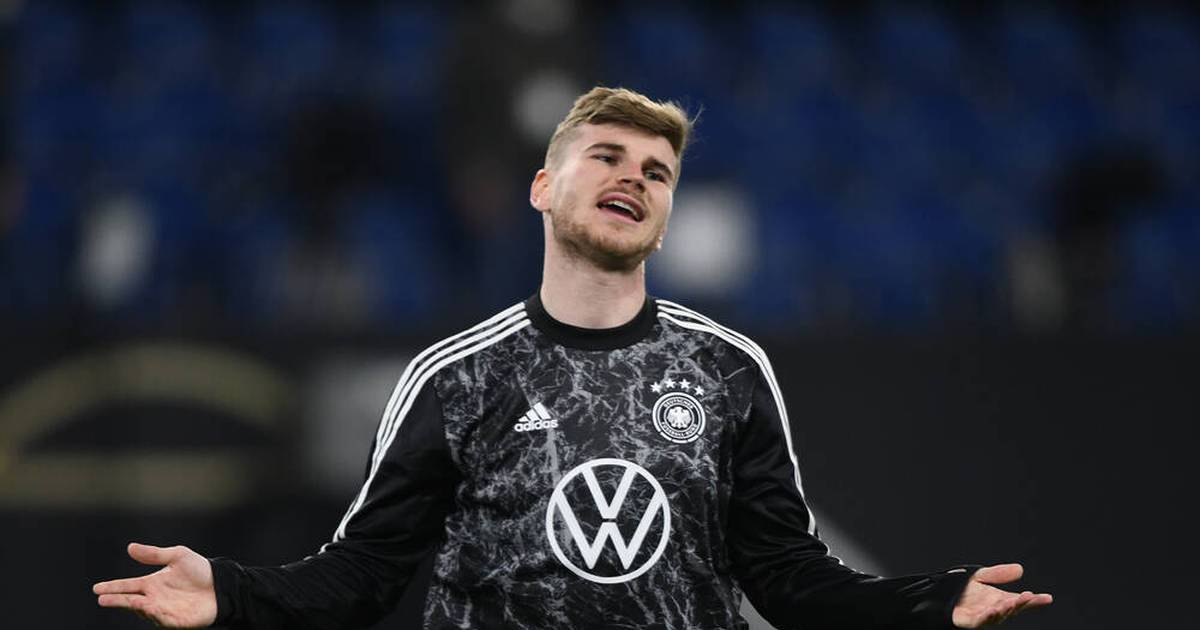 For many football fans it was the surprise of the previous week of international matches: Chelsea star Timo Werner was only on the bench in the convincing 3-0 win of the German national team against Iceland.
Serge Gnabry stormed for him at the side of Leroy Sané and Kai Havertz. "Timo is a dangerous player if you get a bit of space," said national coach Joachim Löw, explaining his decision. And these spaces did not exist against Iceland despite early leadership. Loew only brought Werner in the 78th minute.
The CHECK24 double pass with Christoph Daum on Sunday from 11 a.m. on TV on SPORT1
Will Löw leave Werner on the bench again in the second World Cup qualifying game in Bucharest against Romania (World Cup qualification: Romania – Germany, Sunday from 8.45 p.m. in LIVETICKER)? (Schedule and results of the World Cup qualification)
Does Löw play with the same team as he did against Iceland?
The national coach would basically like to play with almost the same team as against Iceland, but still assesses the current situation with the ailing Bayern stars Leon Goretzka and Leroy Sané: "I'll wait until tomorrow to see how things develop with Leon. He is the first option and I hope he can play from the start. If not, it would be an option to let Jamal Musiala play or to pull Serge Gnabry back and bring Timo Werner in front. " (Tables of the World Cup qualification)
Werner actually wanted to use his time with the national team as a welcome change, after all things are anything but smooth at the club.
The Werner riddle!
Timo Werner out of shape
With great advance praise, the 25-year-old moved from RB Leipzig to the island for around 53 million euros in the summer. At Stamford Bridge, the top striker, feared across Europe, seems to have lost his lightness and his killer instinct.
Werner is in deep form!
Test DAZN for free and experience international football highlights live & on demand | DISPLAY
The native of Stuttgart has five goals and eight assists in 28 Premier League games. In his 14 missions for the "Blues" in the calendar year 2021, he only managed one hit.
Werner recently said frankly and honestly: "The time when I didn't score was the worst of my career because I've never missed so many opportunities." In his career he "never went without a goal for so long". From the end of November to mid-February, Werner waited for a goal – an eternity for a striker.
With a view to the dismissal of Frank Lampard two months ago, Werner, he says, also "felt a little guilty". "If I had scored four or five more goals, the old coach might still be here because we might have won two or three more games."
Tuchel encourages Werner
Thomas Tuchel has been there since the end of January, who gives Werner a lot of courage. "I can understand that it is not easy for him," said the 47-year-old, "so I am very patient and support him a lot. I believe in his potential, his character and his quality as a goal scorer."
Werner has a contract in London until 2025. Even if there are rumors about a summer change, that is not an issue for Werner or Tuchel at the moment. The striker wants to bite his way through at Chelsea. (All news and background information on the Premier League)
Chelsea expert Nizaar Kinsella (writes for Goal) agrees SPORT1: "Timo Werner still has enormous adjustment problems. The coaches tried everything to help him and let him play even in difficult phases – even when other players like Giroud or Abraham were in better shape. Unfortunately, he is not making use of his chances at the moment I'm sure he can still help Chelsea. "


[ source link ]
https://www.sport1.de/fussball/dfb-team/2021/03/das-raetsel-um-timo-werner-bankdruecker-in-der-deutschen-nationalmannschaft

Bench press German national team