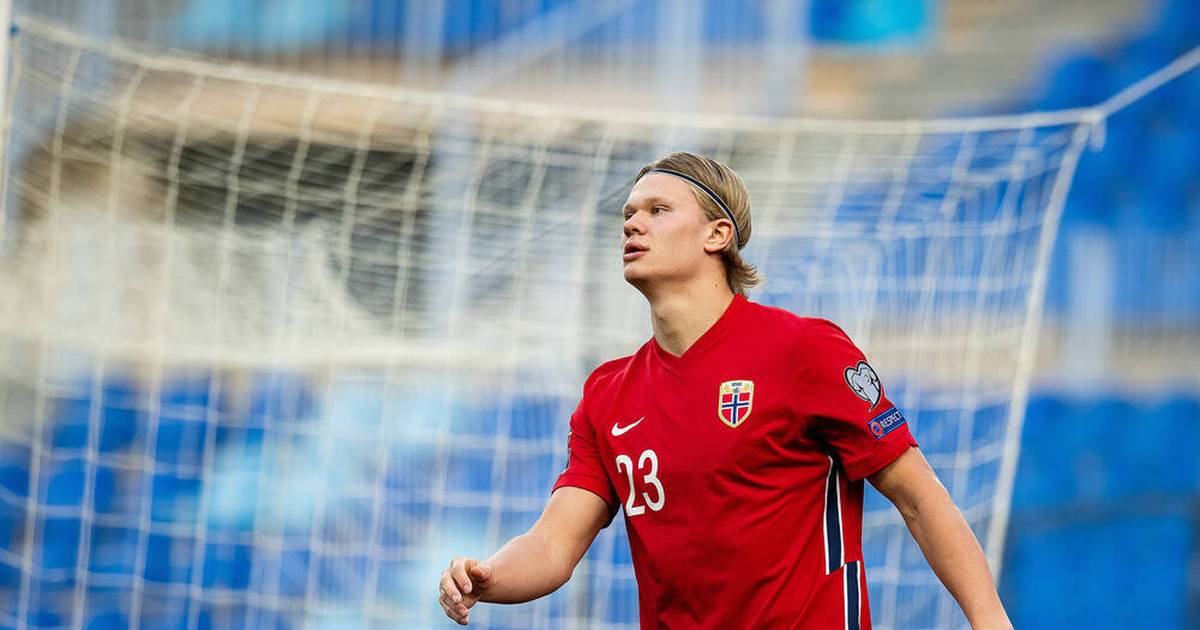 The Norwegian national team suffered a severe defeat in qualifying for the 2022 World Cup and was criticized accordingly in the local press.
"A disaster", "boys versus men" or "terrible to look at" were the headlines in the media after the 3-0 win against Turkey. There was a surprising amount of headwind for the team's biggest star, Erling Haaland. Astonishing above all because not only the performance, but above all the mentality of the professional from Borussia Dortmund was questioned.
Become Germany's top tipster! Register now for the SPORT1 prediction game
Ironically from Haaland, BVB's mentality monster.
One point of criticism raised by the former Norway captain and today's TV expert John Arne Riise was the lack of emotion: "He was praised so much for getting emotional at Dortmund when things don't go well. But here you can see none of that. "
Odegaard defends Haaland
Ex-professional Bernt Hulsker also said yes Football International: "It's disappointing. He doesn't play with the same confidence that we're used to from him." If he missed the Dortmund jersey, Haaland would be beside himself and hit himself in the face. Here it was just surrender.
Hulsker spoke of a "dangerous signal".
Haaland, who scored 33 goals in 31 games for BVB this season, received support from teammate and captain Martin Odegaard: "It's about us using him better. We have to play better football and create more opportunities for him. "
Norway will now face Montenegro in the World Cup qualifiers – a game that desperately needs to be won. Mentality monster Haaland could help with that.


[ source link ]
https://www.sport1.de/fussball/wm/2021/03/bvb-star-erling-haaland-nach-pleite-in-norwegen-scharf-kritisiert

BVB star Erling Haaland sharply criticized bankruptcy Norway