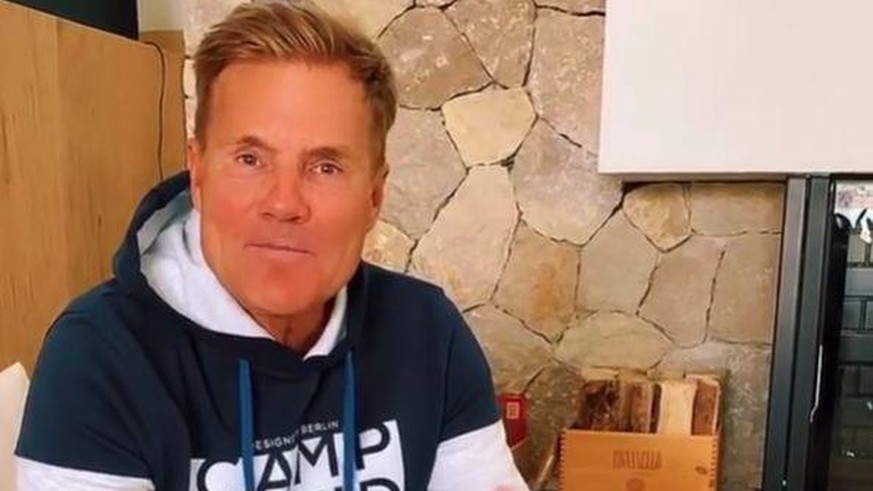 After his retirement as a juror on "DSDS" and "Das Supertalent", Dieter Bohlen now breaks his silence. Image: dieterbohlen / instagram
"DSDS": Dieter Bohlen finally speaks out after RTL-Aus
Over two weeks ago, RTL announced that Dieter Bohlen would no longer be part of the upcoming seasons of "DSDS" and "Das Supertalent". The pop titan should still complete the semifinals and finals of the first-mentioned casting show. This does not happen after all, because Bohlen canceled his participation in both editions at short notice due to illness, according to a press release from the broadcaster.
Bohlen has not commented publicly since the announcement of the separation from RTL. Now he finally broke his silence on Instagram – just under half an hour before the start of the "DSDS" semifinals.
Dieter Bohlen is planning his future
In the video, the former Modern Talking star does not directly address his departure as a juror. Rather, he looks directly into the future in a good mood and is optimistic. In the short clip, he doesn't look damaged at all. Bohlen lets his fans know:
"Hello at Dieters Tagesschau. You haven't heard from me for a long time. Sorry for that, I'm really sorry. But there was so much going on, folks. Every day people called me, every day something was. Of course I have a lot of offers And of course you have to look a bit at what you are doing now. "
The live shows of the current "DSDS" season take place without Dieter Bohlen. Image: dpa / Guido Kirchner
Apparently he is already planning further stations in his (TV) career, at least there doesn't seem to be a lack of options. The Poptitan then further proclaims: "I am very happy with the situation at the moment. You know, a thousand new doors open when one closes and of course I'm very, very excited to see what will happen in the near future. "
Finally, he promises his followers to continue to contact them via social networks and assures: "I have big plans and you will hear from me. So don't worry. "However, he does not name specific projects.
Although Bohlen does not have any reference to RTL, the fact that he published the video so shortly before the live show on Saturday evening is certainly no coincidence. After all, his fans can be relieved: The star producer is apparently doing well and he is not burying his head in the sand.
After his cancellation of the live shows, Bohlen is represented by Thomas Gottschalk on "DSDS". The cult presenter comments on the candidates' performances alongside Maite Kelly and Mike Singer. Oliver Geissen leads the show as a moderator.
(ju)


[ source link ]
https://www.watson.de/unterhaltung/tv/148633472-dsds-puenktlich-zum-halbfinale-dieter-bohlen-meldet-sich-endlich-selbst-zu-wort

DSDS time semifinals Dieter Bohlen finally speaks