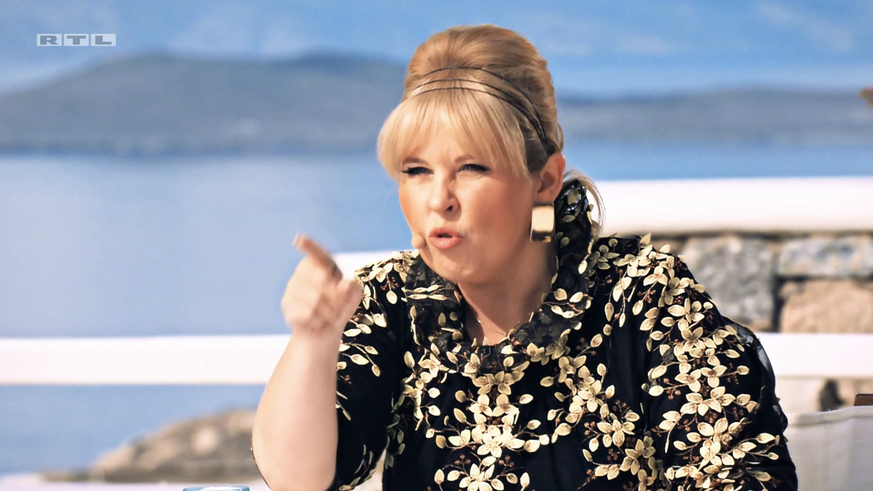 Maite Kelly at the DSDS international call. Image: TVNOW / Stefan Gregorowius
"DSDS" wrap-around: Pocher railing mercilessly against Maite Kelly – fans outraged
Dieter Bohlen will no longer be a juror at "DSDS" in 2022, but should actually still be behind the desk at the two upcoming live shows. Yesterday, however, RTL announced surprisingly: The Poptitan canceled its participation in both editions at short notice due to illness. This message is now causing waves and of course Oliver Pocher did not ignore it.
In his latest "Screen Control" on Instagram, the comedian addresses the chaos of the show. In the usual snappy way he indicated that not (only) an illness could be the reason for Bohlen's rejection. He also dealt against the still reigning "DSDS" jurors Maite Kelly and Mike Singer.
Oliver Pocher is kidding Dieter Bohlen
First, Pocher holds his tablet in front of the camera with a fun video from Bohlen. It shows how the pop titan dances wildly through his garden with an umbrella. The 43-year-old quips:
Oliver Pocher is amazed at a fun video from Bohlen. Image: oliver pocher / instagram
In the next sentence, Pocher then indicates that his soon-to-be-former RTL colleague may not be in the mood for the "DSDS" shows, as he may simply be offended after being kicked out by the broadcaster. "Something else is hurt, namely his honor and his pride", the "Dangerously Honest" presenter gets to the heart of the matter.
Finally, Pocher also imitates the star producer and "complains": "I completely agree, mega hoarse and so". The comedian could well hit a nerve with this, because Bohlens' short-term cancellation before the "DSDS" semifinals is actually a mystery. For example, a user writes under the relevant info post from RTL on Instagram:
"You can understand that Dieter Bohlen no longer wants to be at the two live shows. I don't think Dieter Bohlen is seriously ill, see this more as a protective claim by RTL."
Pocher leaves no good hair to the "DSDS" jury and outraged with Maite Kelly saying
According to an official press release, the station is currently checking whether a juror can be called in spontaneously to replace planks. Otherwise only Maite Kelly and Mike Singer should form the "DSDS" jury in the upcoming live shows.
Pocher also came up with this and really pulled from the leather: "And now there really are Maite Kelly – that is, space for two – and Mike Singer – he's twelve and has to get out of the show shortly after ten – and will grade the remaining candidates."
Oliver Pocher now tackled Maite Kelly hard on Instagram. Image: Screenshot / TVNow
Above all, the allusion to Maite Kelly's weight is borderline and Pocher is already countering criticism in the comment area on Instagram. One of his followers says: "So the fat-shaming against Maite at the beginning didn't have to be."
Another user finally brings up the bullying allegations that are repeatedly raised against Pocher and says: "You could have saved yourself the line with Maite. Because you're not a bully."
(ju)


[ source link ]
https://www.watson.de/unterhaltung/stars/463800373-dsds-oliver-pocher-empoert-mit-miesem-spruch-ueber-maite-kelly

DSDS Oliver Pocher outraged lousy Maite Kelly