FIFA

Second red card for Sepp Blatter: Ex-Fifa boss is banned again for years – Infantino's wages remain unchanged
Due to unauthorized bonus payments and other offenses, the former Fifa President Blatter is not allowed to work in football for six years. Meanwhile, it is known that the current President Infantino earned 3 million francs in the crisis year 2020.
(cont.) The adjudicatory chamber of the Fifa Ethics Committee has found the former Fifa President Sepp Blatter and the former Fifa General Secretary Jérôme Valcke guilty of various violations of the so-called Fifa Code of Ethics. The ethics committee wrote in a statement on Wednesday. The investigation against Blatter and Valcke revolved around various allegations, including bonus payments in connection with Fifa competitions and the reimbursement of private legal fees.
According to the announcement, Blatter and Valcke are banned from all football-related activities at national and international level for six years and eight months. Since the bans imposed in 2015 and 2016 are still in place, the bans announced on Wednesday will only come into force on October 8, 2021 and October 8, 2025, respectively. At that time they had been punished for six and ten years, respectively. In addition, Blatter and Valcke each have to pay a fine of 1 million francs.
The 85-year-old Blatter was most recently in poor health and was placed in an artificial coma for a week after a heart operation in December.
Despite a weak financial year: Infantino still earns the best
The incumbent Fifa President Gianni Infantino is also in legal difficulties. Criminal proceedings are pending against the Valais because of an informal meeting with former federal prosecutor Michael Lauber. However, this does not seem to bother FIFA much when it comes to the remuneration of its highest employee. As a glance at the current annual report of the World Football Association shows, Infantino earned 3 million francs in 2020, exactly as much as in the previous year.
This is despite the fact that Fifa has had a weak financial year. Because tournaments were postponed or canceled completely, income from television rights collapsed massively and no money could be made in the hospitality sector, the loss in the corona year 2020 amounts to 705 million dollars.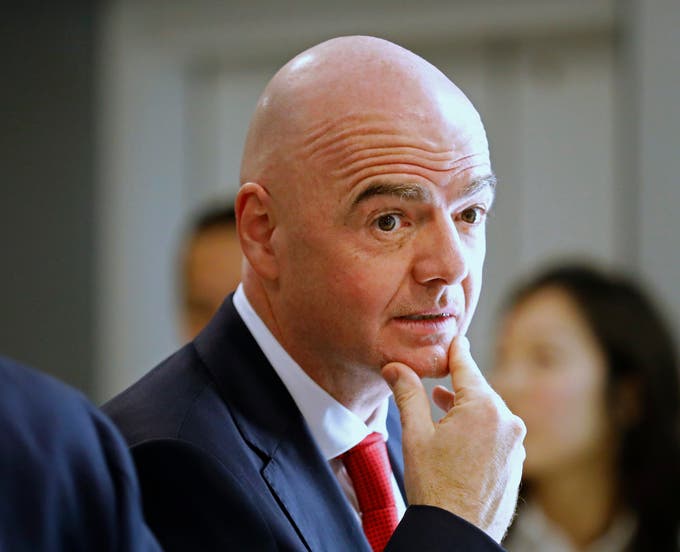 [ source link ]
https://www.aargauerzeitung.ch/news-service/sport/fifa-zweite-rote-karte-fuer-sepp-blatter-ex-fifa-boss-wird-erneut-jahrelang-gesperrt-infantinos-lohn-bleibt-unveraendert-ld.2118095

FIFA red card Sepp Blatter ExFifa boss banned years Infantinos wages remain unchanged