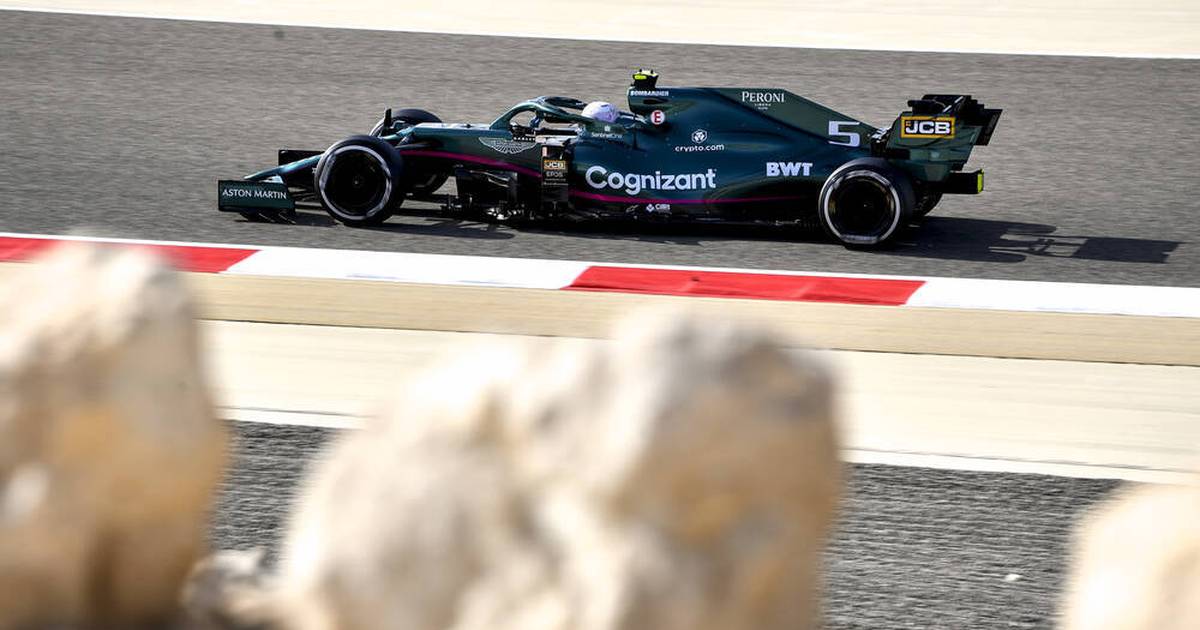 The final training at the Formula 1 season opener in Bahrain was almost a model of no value – but at least brought worrying information for Sebastian Vettel.
As on Friday, the 33-year-old couldn't get up to speed with his new Aston Martin car, as 14th he was more than two seconds behind front runner Max Verstappen. The Red Bull driver won each of the three training sessions and goes into qualifying as a favorite (Formula 1: Qualifying in Bahrain, Saturday from 4 p.m. in the LIVETICKER).
Everything about Formula 1 and the motorsport weekend in AvD Motor & Sport Magazin – Sunday from 9.45pm LIVE on TV and STREAM on SPORT1
The Dutchman was more than seven tenths of a second ahead of world champion Lewis Hamilton in a Mercedes, who finished second – such a long gap in the battle for pole is hard to imagine.
However, the Mercedes drivers struggled again with the set-up of their cars, as oversteer could be observed in the corners, as on the previous day. Team mate Valtteri Bottas finished fourth behind Pierre Gasly in the AlphaTauri.
Schumacher is convincing
Again, debutant Mick Schumacher presented himself convincingly in the defeated Haas racing car. As on Friday, he left not only his team-mate Nikita Masepin behind him in 18th place, but also Nicholas Latifi in the actually stronger Williams.
What all this means for the rest of the weekend remains to be seen: The conditions on Saturday afternoon cannot be compared with those for qualifying and the race. The temperatures were 37 degrees, in the evening it cools down significantly, and a drop in temperature is expected on Sunday.
Vettel hit by part on the head
For Vettel there is still cause for concern. His car seemed too slow compared to the competition, both on the fast laps and in the racing simulation.
Test DAZN for free and experience sports highlights live & on demand | DISPLAY
In addition, a defect cost time and nerves. "Something came loose in the front left and hit my helmet," he radioed to the command post about halfway through training and headed for the pit.
Even the test drives two weeks ago in Bahrain did not go well for the ambitious Aston Martin team. In his first qualifying for the British, Vettel has to worry about making it into Q3 of the top ten.


[ source link ]
https://www.sport1.de/motorsport/formel1/2021/03/vettel-mit-schwacher-quali-generalprobe-verstappen-erneut-vorne

Formula Bahrain Vettel weak training