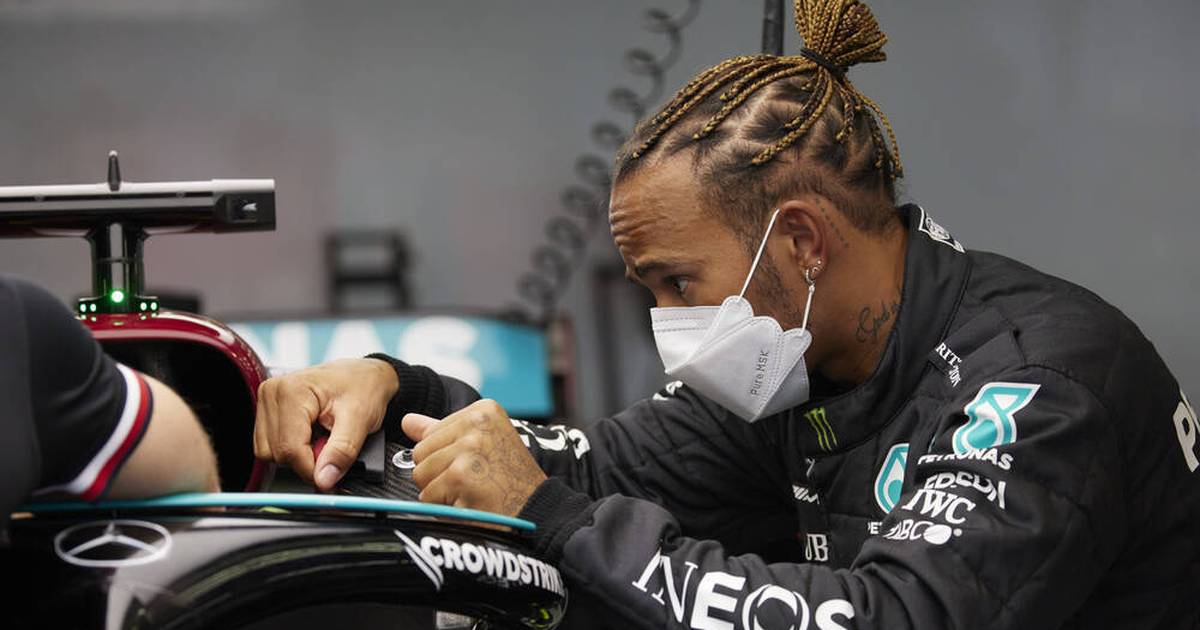 Lewis Hamilton picked up exactly where he left off at the start of the 2021 Formula 1 season in Bahrain.
The Mercedes driver won the first race ahead of Red Bull driver Max Verstappen – and also grabbed another record from Michael Schumacher.
Because Hamilton has overtaken the Formula 1 icon in the number of lead laps in the race. The Briton has now accumulated 5,126 laps, 15 laps more than the driver who, like him, has won seven world titles.
Everything about Formula 1 and the motorsport weekend in AvD Motor & Sport Magazin – Sunday from 9.45 p.m. LIVE on TV and STREAM on SPORT1
For the 36-year-old, it should not be the last record this season. For example, Hamilton could become the sole record world champion with his eighth world championship title. (The Formula 1 racing calendar)
Hamilton: Eighth Formula 1 title would be a novelty
"I'm sure he can win the eighth title," said the new Formula 1 boss Stefano Domenicali before the start of the season SPORT1.
The Italian's possible record of the Englishman should also hurt a little. Because he was working at Ferrari when Michael Schumacher won five of his seven world championship titles with Scuderia from 2000 to 2004.
For Hamilton, however, this record is not the only one that still beckons him in his so far successful career. SPORT1 shows which top marks the 36-year-old Mercedes star can still claw. (Here to the records in Formula 1)
Fastest racing laps
Nobody can fool him in qualifying. 98 times – and thus 30 times more often than Michael Schumacher in second place in this ranking – Hamilton took pole position with the fastest lap. (Exclusive: Ecclestone sees danger in Hamilton)
In the races, however, he was not often the man with the fastest lap. In this rating, Schumacher still leads surprisingly clearly. While the Kerpener drove the fastest lap at 77 Grands Prix, Hamilton only managed to do this in 53 races.
So even if he were to drive the fastest race lap at the remaining 22 Grands Prix this season, he would not quite come close to Schumacher's values ​​in this ranking. (NEWS: Everything you need to know about Formula 1)
Grand-Prix-Starts
If Hamilton wants to be at the top of this ranking at some point, he shouldn't hang up his helmet anytime soon.
Before the start of the 2021 season, he is still well behind record holder Kimi Räikkönen (330) with 266 races. What makes things even more difficult: The tireless Finn is still riding, so that Hamilton can hardly shorten the gap this season.
Grand Prix victories in one season
In this ranking, Hamilton is right behind two Germans. Both Schumacher and Sebastian Vettel have achieved 13 victories each in one season in their most dominant years.
Hamilton has so far had a maximum of eleven wins in one season. But that could change in 2021. Keyword mammoth season with 23 races.
However, the strength of Red Bull around Max Verstappen at the season opener speaks against it.
Test DAZN for free and experience sports highlights live & on demand | DISPLAY
Pole positions in one season
Here, too, Hamilton is surprisingly not (yet) ahead, considering that in his career he clinched the most poles of all drivers by far. He reached his best mark in this regard so far in 2016 when he won twelve qualifying sessions.
But that's still three poles less than Vettel in his second title season in 2011 at Red Bull. And this season the Red Bull seems to be clearly superior, at least so far on one lap.
Podiums in one season
With this rating we come full circle. Here Hamilton is in the lead with 17 podium finishes – but not alone. (SERVICE: This is new in Formula 1)
Only when he finishes in the top three in 18 of a possible 23 Grands Prix this season could he become the sole record holder here as well. So far, he still has to share the record with Schumacher and Vettel.


[ source link ]
https://www.sport1.de/motorsport/formel1/2021/03/formel-1-lewis-hamilton-siegt-und-siegt-diese-schumacher-rekorde-jagt-er

Formula Lewis Hamilton wins wins