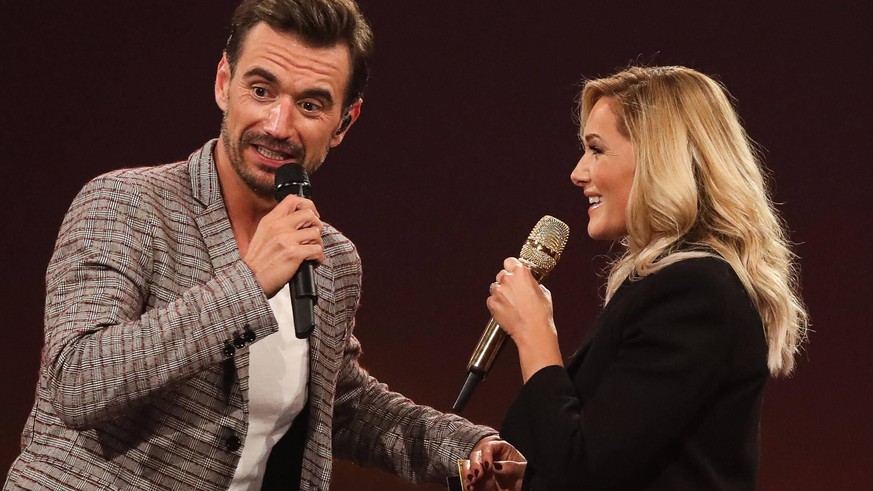 Florian Silbereisen and Helene Fischer were the couple in the hit world. Image: IMAGO / Christian Schroedter
Florian Silbereisen talks about the downsides with Helene Fischer: "Of course it's also a burden"
Helene Fischer and Florian Silbereisen were the dream couple in the Schlager Olympics for ten years – until the two surprisingly announced their separation in 2018. The "breathless" interpreter immediately revealed: "Yes, there is a new man in my life and I don't want to make a secret of it." Since then she has been going through life together with acrobat Thomas Seitel. Helene is touched to see how Florian deals with her new luck. Silbereisen, on the other hand, is single.
For the 39-year-old, however, things are going well, especially professionally. He has not only been in front of the camera as a presenter in various ARD shows for around 17 years, but also celebrated his premiere as a "dream ship" captain at the end of 2019. In an interview with the MDR as part of the program "Guests for Coffee", the Singer and presenter now answered personal questions that are not only about his career, but also about his former love.
Florian Silbereisen reveals how he has experienced the past few years
During the conversation, other colleagues from Silbereisen also had the opportunity to ask him questions. These included Ross Antony, Stefan Mross and celebrity expert Susanne Klehn. Klehn's question in particular was tough because she wanted to know: "Would you ever go public with a new love again? I'm curious." The answer from Silbereisen followed promptly:
"I think that Susanne is excited. I fear that this will not be my decision. When I see every day how much is wildly speculated about my private life in various colorful papers and magazines, how many stories are told completely freely over and over again then I can't really imagine that in the near or distant future the media would suddenly completely respect my private life. I would wish it to be sometimes, but yes, it is. I don't think that's mine in the end Hand."
WDR presenter René Kindermann then asked again: "How difficult were the ten years with Helene?" His question was related to whether there was a photographer lurking behind every hedge. Silbereisen initially explained it like this: "The years weren't difficult at all, they were wonderful." But then he also spoke about the downsides of being a famous couple:
Florian Silbereisen and Helene Fischer were a popular photo motif from the start. Bild: IMAGO/ POP-EYE
And further: "If you work for the colored papers in particular, and you obviously help to sell the magazines and newspapers, then that is a part of it, but it's not pleasant. It's definitely not much fun, there are nicer things. "Since the love affair with Helene, however, there have been no snapshots with a potential new partner by his side.
(games)


[ source link ]
https://www.watson.de/unterhaltung/stars/164337311-helene-fischer-jetzt-spricht-ex-florian-silbereisen-ueber-die-schattenseiten

Helene Fischer Florian Silbereisen talking downsides