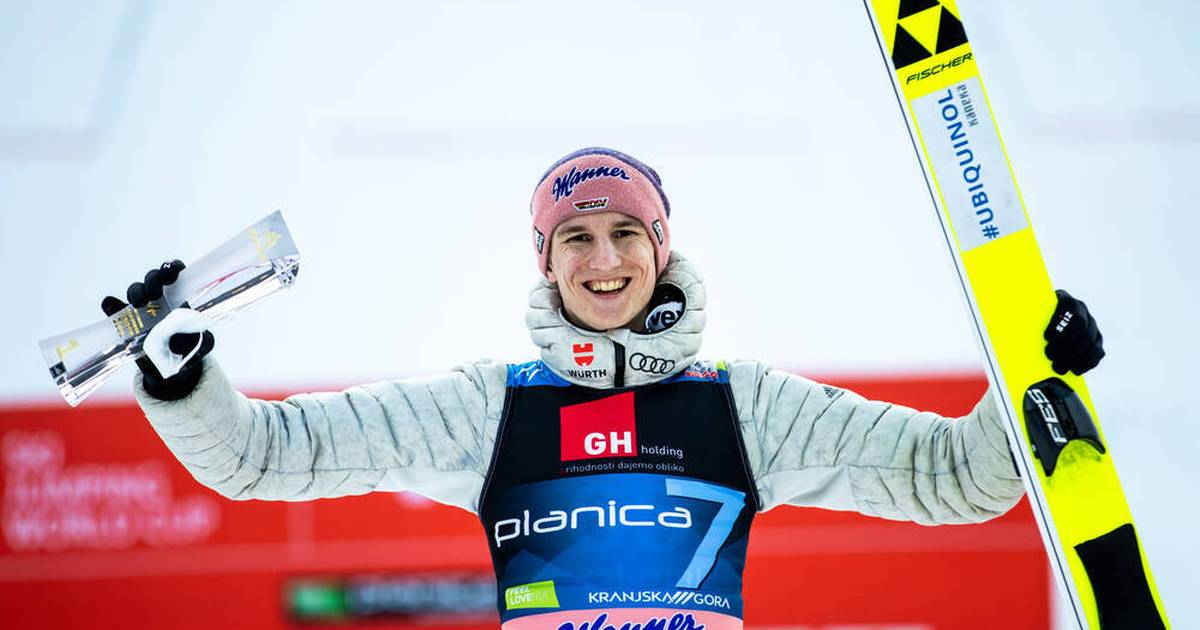 With a victory on his parade hill in Planica, the high-flyer Karl Geiger got other thoughts. (NEWS: Everything about ski jumping)
The man from Oberstdorf clenched his right fist in relief and grinned contentedly behind the white FFP2 mask. "The jump was really good," said the ski flying world champion happily: "I was very motivated, it was really not easy on the day."
Test DAZN for free and experience sports highlights live & on demand | DISPLAY
On Friday the gusty wind in the Slovenian "Tal der Schanzen" whirled up the second flight competition at the World Cup final – and caused additional stomach ache in view of the terrible fall of team Olympic champion Daniel Andre Tande the day before. The final round had to be canceled for security reasons.
Geiger stayed cool, landed on the legendary "Letalnica" at 232.0 m and celebrated his third win of the season in front of the Japanese winner Ryoyu Kobayashi (231.0) and local hero Bor Pavlovcic (227.5) despite a strong tailwind.
Ski flying: Geiger with triumph in Planica
Even though he had to improvise. The plastic buckle on one shoe was torn. "I was really a bit nervous because I had a material mishap upstairs," Geiger told im ZDF: "But I was good at improvising."
Equipped with a metal ring from a car key from an inspector, the improviser was unbeatable. "It works quite well, I'm thinking about leaving it," added Geiger with a smile. (Ski jumping: World Cup stands)
For the team world champion it was the third individual success this winter. Before that, Geiger had also crowned himself flying champion in Planica in December, and the 28-year-old also won the start of the tour in his home town of Oberstdorf.
Markus Eisenbichler, who was second on Thursday, had to settle for eighth place after a flight at 223.0 m.
Eisenbichler ends up in eighth place
The thoughts in the ski jumping circus were still tande on Friday.
The 27-year-old Norwegian was put into an artificial coma for 24 hours, but is probably back on the mend after his bad crash landing in the trial run on Thursday. (Ski Jumping World Cup: Calendar for the 2020/21 season)
"You did a CT of the head and neck, there were no abnormalities. The prognoses are very positive so far," said Norway's head coach Alexander Stoeckl. "He got through the night well. The situation is stable," added team doctor Guri Ekaas.
Tande suffered a broken collarbone and was flown by helicopter to the university hospital in the capital Ljubljana on Thursday. "The most important thing for me is that it is not life-threatening," emphasized Norway's sports director Clas Brede Braathen at VG.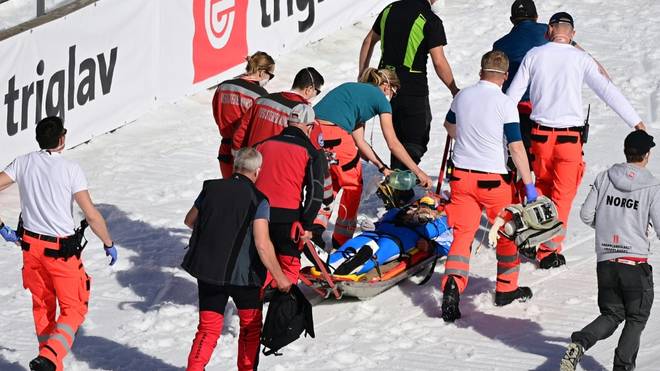 The shock of falling into a tande is still deep
He thanked the first aiders at the hill, who had done a "fantastic job". In any case, the shock was written on the face of the Norwegian team.
"We are like a small family, we travel so much together. To see such a fall with all the drama that goes with it, that is shocking," said Braathen.
A team competition is on the program on Saturday (10 a.m.) in Planica. National coach Stefan Horngacher nominated Geiger and Eisenbichler as well as Pius Paschke and Constantin Schmid.
At the end of a long winter, there will be another single flight on Sunday (10 a.m.).


[ source link ]
https://www.sport1.de/wintersport/skispringen/2021/03/skispringen-karl-geiger-gewinnt-zweites-skifliegen-in-planica

Karl Geiger wins ski flying Planica