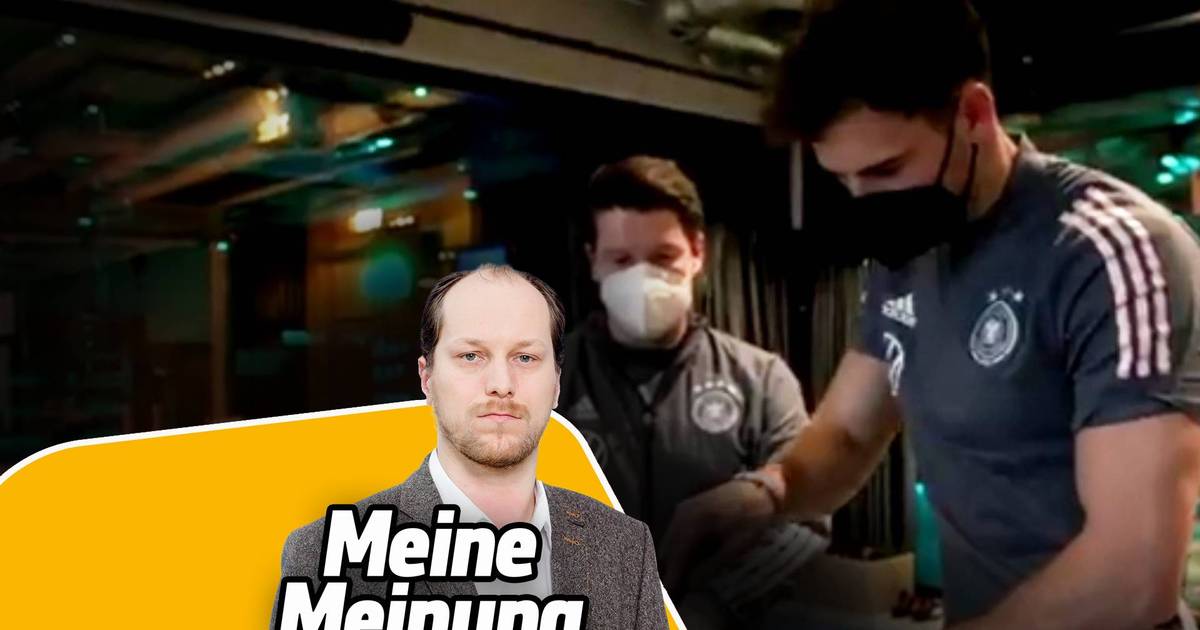 There are sure to be a lot of good advice on how a modern company can avoid unnecessary shit storms. Sometimes, however, a look at a very old document also helps.
"But be careful that you do not practice your righteousness in front of the people in order to be seen by them", recommends the Bible (Matthew 6, verse 1): "If you now give alms, you should not trumpet it in front of you, as the hypocrites do it in the synagogues and in the streets, so that they may be praised by the people. "
This advice from Jesus' Sermon on the Mount – also known as "Do good and don't talk about it" – will determine the moral sense of many people in 2021 as well. Which is why you have to wonder what faux pas those responsible for the national team have now stepped back into.
"Making of … HUMANRIGHTS": An unsuccessful campaign
After the much-noticed gesture with which the DFB team demanded "Human Rights" from the World Cup host Qatar, "The team" followed up with a social media video featuring Manuel Neuer, Leon Goretzka, Joshua Kimmich, Serge Gnabry and shows her colleagues preparing for the jersey campaign. (Service: Results and schedule of the World Cup qualification)
The "Making of … HUMANRIGHTS" written about it is as unfortunate as the whole action – and the response is devastating, especially in the opinion-forming medium Twitter.
Some of the expectations expressed by the commenting critics are unfair: Of course, this action was not a spontaneous inspiration that is guided by nothing other than a pure and unadulterated sense of justice. The campaign was prepared and of course it is also self-PR – and it can be.
Test DAZN for free and experience international football highlights live & on demand | DISPLAY
Do good and don't talk about it: The Bible word is probably not meant so strictly. The key point is: Do not just do good, or mainly so that you can talk about it afterwards and be celebrated for it.
There is a lack of feeling for the limits of through-marketing
It is precisely this feeling that those responsible for the national team convey with their exaggerated self-presentation. They thwart the credible assertions that the action was a matter of the heart for the players without need. And for the umpteenth time they are fueling the accusation specifically directed at national team director Oliver Bierhoff that marketing his product is more important to him – and that he has no sense of where it would be better to let things speak for themselves.
With regard to the "Human Rights" campaign, this is particularly unfortunate: there is always criticism of such symbolic gestures that they are cheap and useless.
I don't see it that way at all. Symbolic gestures do not replace actions, but they are a value in themselves, they can initiate discussions, build pressure, and follow up with actions. You can develop a power that should not be underestimated.
This video has robbed the symbolic gesture of its power.


[ source link ]
https://www.sport1.de/fussball/dfb-team/2021/03/nationalmannschaft-dieses-video-vermasselt-die-geste-kommentar

National team video screwed gesture