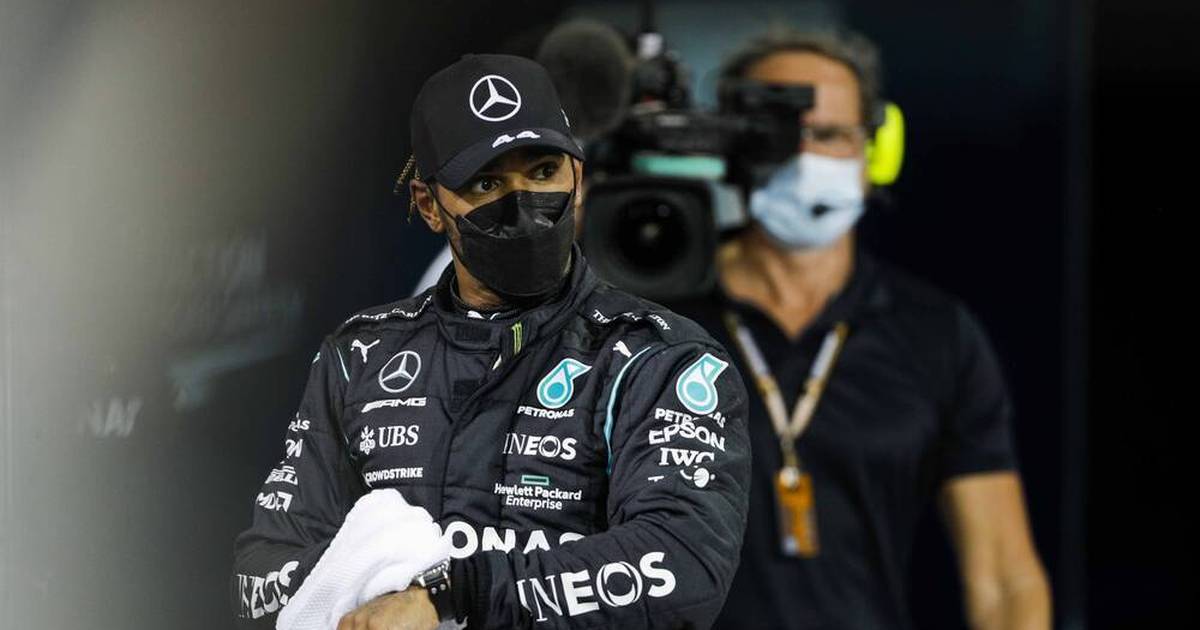 Max Verstappen secured the fourth pole position of his career at the start of the Formula 1 season in 2021. Then his Red Bull team boss reveals that the Dutchman even had a damaged car.
At Mercedes, however, there were mixed feelings after qualifying in Bahrain (Formula 1: Race in Bahrain on Sunday from 5 p.m. in the LIVETICKER). On the one hand, the world championship team was relieved that their own cars are significantly faster than they were during the tests. World champion Lewis Hamilton and team principal Toto Wolff were far from satisfied.
Aston Martin driver Sebastian Vettel experienced a prelude to oblivion after he was slowed down by yellow flags. The Heppenheimer let it be known that he was not sent out on the track at the ideal time – but he also sees the first progress. Mick Schumacher is "really happy" about his result. (All news about Formula 1)
Everything about Formula 1 and the motorsport weekend in AvD Motor & Sport Magazin with Alpha Tauri team boss Franz Tost – Sunday from 9.45pm LIVE on TV and STREAM on SPORT1
SPORT1 sums up the votes for qualifying in Bahrain Sky, from the pit lane and the press conference.
Max Verstappen (Red Bull), starting position 1:
"Our winter test was of course very encouraging, but there is no guarantee that things will go well at the start of the season. But the car felt great all weekend. It was a real pleasure to drive. The wind lifted Shot at every session, that didn't make the set-up easy. But it worked out in qualifying and I'm very happy with this start. "
… about his improvement in the last lap: "My first run in Q3 wasn't that good. Then I looked where I could still get something out of it, because the balance was very good in the car. You also have to pay attention to the rear tires, but luckily it all came together. "
… about possible damage to his car after Q1: "A little, but that didn't have a big impact on driving."
… about the goals for the race: "So far everything has looked good – even during the long runs. We have a very good car. Now we have to see that we have a good start and a clean first lap."
Lewis Hamilton (Mercedes), starting position 2:
"Congratulations to Max! He was so quick on the last lap. I gave everything I had, but it didn't work out. I gave the best, got everything out of the car. We've all had a good job since then Tests done, the guys in the factory too. We get good information and have made progress since the tests. "
… about the deficit on Red Bull: "We couldn't change a lot after the winter tests, but we did more fine-tuning. It will take time to make up for the deficit. Maybe it's the circuit here, that can't be said today. I expect a strong one in the race too Introducing Red Bull. "
… about the rule changes before the season: "Of course the changes were also aimed at slowing us down a bit. That's not new, it was tried before with the engine. But that's okay. We love challenges."
Valtteri Bottas (Mercedes), starting position 3:
"The practice in the morning was not that easy. We had some problems with the balance. I didn't feel that comfortable. In Q1 things went better, but we had the tires very worn out. It was difficult against Max and Lewis with only a set of fresh tires. The position is not that bad, but of course not where we want to be. Nevertheless, everything is possible tomorrow. "
… about the chances in the race against Red Bull: "It looks like Max will start on the medium tires. That is not a big surprise. We have more hard tires left, I will not say more about that. We have two cars against Max and can work together there."
Charles Leclerc (Ferrari), starting position 4:
"I do think that we are competitive and can fight at eye level with the guys who will start for us. But I also have to admit that AlphaTauri made a very strong impression. They looked very strong, especially in race trim yesterday . And they can start the race on medium tires. So it will be very difficult. "
… about the objective for the race: "If we're realistic, the top 3 isn't really within reach yet, so I'd be happy with fourth place." (SERVICE: driver standings)
Sebastian Vettel (Aston Martin), starting position 18:
"Maybe we should have been more careful and should have positioned ourselves better. But in hindsight you are always smarter. That hit us hard today."
… about his mood: "Would it help a little if I panic? Or if I were mad as hell? Of course I'm angry, but the whole thing wasn't our fault, and something like that has to be put away."
… about the chances in the race: "It's going to be difficult. We're far away, even far from the points. It depends on how far the Lance (Stroll, Anm. d. Red.) comes to the front and then we see where the car is. Tomorrow is a long race and a difficult track in terms of tires. Let us surprise."
… about his impressions of the car: "We had changed a few things, the car immediately felt better than in the training sessions. We're not where we want to be – but we're making progress every time. The learning curve is still steep."
Mick Schumacher (Haas), starting position 19:
"In the end, I'm really happy with the result. We knew that there wasn't much going forward. Nevertheless, we were quite close to our target. So we have to concentrate completely on tomorrow and try to gain experience."
… about the feeling when the abbreviation "MSC" was briefly at number 1: "Yes, I saw it too. Unfortunately, it didn't last too long, but it was a nice moment nonetheless."
… about the objective for the race: "Keep learning. This is my first race, so we will drive under racing conditions for the first time. Also with other cars in front of us, which can lead to a loss of up to 20 percent downforce. That is a huge amount. So simply collect and build experience over the year."
Toto Wolff (Mercedes team boss):
"We knew that Max and Red Bull are incredibly strong. Tomorrow is the race, it could be different again. But at the moment they have the best pace. If you look at the top 10, we have six different teams together This is how it should be. Now all we have to do is make sure the rules stay the same. "
… about the deficit on Red Bull: "Where we drove around in testing, we would be completely different now and would not scramble for the race win. If we can therefore compete, we have a solid basis for the next races. We just have to improve."
… about Mick Schumacher: "Mick has everything in his head, the talent and the work ethic – that's why I don't worry at all, he'll keep getting better."
Test DAZN for free and experience sports highlights live & on demand | DISPLAY
Christian Horner (Red-Bull-Teamchef)
"It's our first pole here since the first Grand Prix in 2013. A great job has been done over the winter. Max got the most out of the car. To take pole from Mercedes on a track where they have been so strong in the past is a good sign for us. "
… about a World Cup duel between Verstappen and Hamilton: "The whole Formula 1 world is eager to see a fight between Max and Lewis. They are the two biggest names we have in Formula 1 right now. That would be great for the sport if the two guys get over it Fight 23 races. We can challenge them with the car. We've had a good start now. "
… about the damage that Verstappen suffered in Q1: "The underside of the car was hit pretty hard because we were driving so low. As a result, we lost a few parts of the underside of the front. That made up about a tenth of a second for the rest of the session."
Günther Steiner (Haas Team Principal)
"You could see that they improved in 3rd practice compared to Friday. Both cars were stopped at the scales in qualifying. In your first qualifying it's the last thing you need. You're already tense anyway. That is always difficult. They have both worked their way through properly. Now they are through. That will surely help in the future. We are ok with that. We knew it would be a difficult race, a year of learning.
… about his expectations of the drivers in the race: "Get through the race. Do as many laps as possible. That's where you learn the most."


[ source link ]
https://www.sport1.de/motorsport/formel1/2021/03/formel-1-bahrain-quali-stimmen-mit-schumacher-vettel-verstappen-hamilton

Qualifying votes Schumacher Vettel Verstappen Hamilton