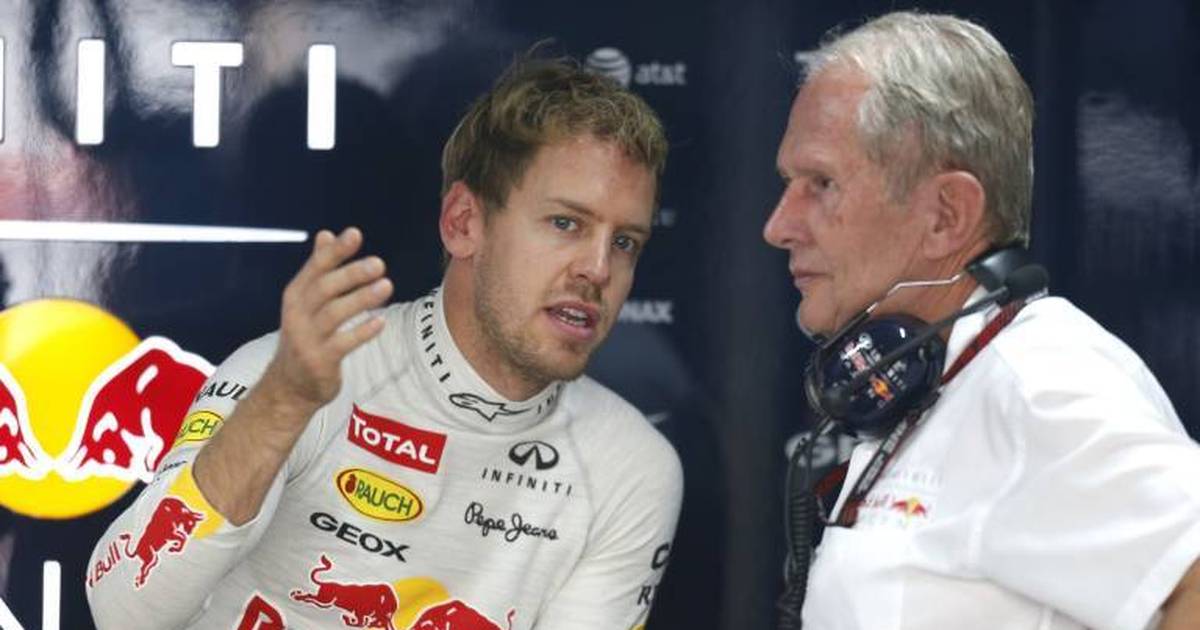 Sebastian Vettel has been in a good mood since he and Aston Martin decided to go into a "green" future together. (NEWS: Everything you need to know about Formula 1)
He has long since left the mental red zone, Ferrari is no more than the not-so-great part of his otherwise very successful Formula 1 history.
Also, the fact that he was unable to unwind the planned kilometers on his Aston Martin ("Honey Rider"), named after cult Bond girl Ursula Andress, during the winter tests, due to small technical problems, did not freeze his long-lasting smile, which had been going on for weeks.
Everything about Formula 1 and the motorsport weekend in AvD Motor & Sport Magazin with Alpha Tauri team boss Franz Tost – Sunday from 9.45pm LIVE on TV and STREAM on SPORT1
The driving error, which cost him a better position than 14th place in the second practice session at the Bahrain Grand Prix at the start of the season, should also be significant. (Formula 1: The Bahrain Grand Prix on Sunday from 5 p.m. in LIVETICKER)
Vettel: In the Red Bull Hall of Fame
Now he learned something that improved his mood again: Red Bull, the team with which the Hessian won four world titles in a row from 2010 to 2013, has accepted him into his own Hall of Fame.
Background: One of the three new halls on the factory premises in Milton Keynes, which Red Bull needs for its future engine program, was called "Sebastian Vettel". The other two are called "Jochen Rindt" and "Niki Lauda".
Vettel didn't want to say much about it, but the joy was still evident. "That makes me a little proud," said Vettel SPORT1.
But how did it come about? The answer is provided by Red Bull chief advisor Helmut Marko, who is behind it together with Red Bull boss Dietrich Mateschitz. (The Formula 1 drivers)
Marko explained to SPORT1: "Jochen Rindt was the first Austrian to become world champion. Without him there would have been neither the Grand Prix in Austria, nor our great drivers and probably also no Red Bull team.
The 77-year-old added: "Niki Lauda is Niki Lauda. You don't have to tell much anymore. An icon. And Sebastian won four world titles with us. We wanted to honor that."
Friendship between Jochen Rindt and Helmut Marco
But there are other backgrounds that Marko did not want to express so openly. Rindt was his childhood friend. They grew up together in Graz, went to boarding school together in Bad Aussee, decided to become racing drivers when they visited the Nürburgring GP in 1961, when they were woken up in their sleeping bags by the noise of the Grand Prix cars.
Rindt became world champion posthumously in 1970 after having a fatal accident in qualifying at the Monza GP on September 5. (The Formula 1 racing calendar)
Marko then vowed to continue the work of his best friend and won the Le Mans 24 Hours. An accident at the 1972 French GP, in which he lost his left eye, ended his career, which was also on the way to culminating in race wins and world titles.
Marko, who already had a preliminary contract with Ferrari, took care of management in motorsport from then on.
That was how it was between Lauda and Marko
One of the first to ask for his help was Niki Lauda. Marko accompanied Lauda to Enzo Ferrari in Maranello to negotiate his first Ferrari contract.
When Lauda's resignation in 1977, Lauda wanted Marko with him. The Austrian revealed: "We were picked up from the airport in a large Fiat limousine. After Niki quit, the old man threw us out. We had to order a taxi from a telephone booth."
Until Lauda's death two years ago, the two were close confidante. (Vettel railed against sprint races)
As for Vettel: Marko was his biggest sponsor at Red Bull. While team boss Christian Horners sympathized with Vettel's team-mate Mark Webber in the first few years, Marko never made a secret of which side in the Red Bull box he was on.
Success proved him right. Today the two of them still make regular phone calls and Marko is still available to the German with advice and practical help.
Alone: ​​Red Bull has already ennobled its new driver Sergio Perez. Internally, the Mexican is only called "Tequila Ferdl". This shows that Perez has already been received positively.


[ source link ]
https://www.sport1.de/motorsport/formel1/2021/03/formel-1-sebastian-vettel-bei-red-bull-in-hall-of-fame-wie-niki-lauda

Sebastian Vettel bei Red Bull Hall Fame wie Niki Lauda