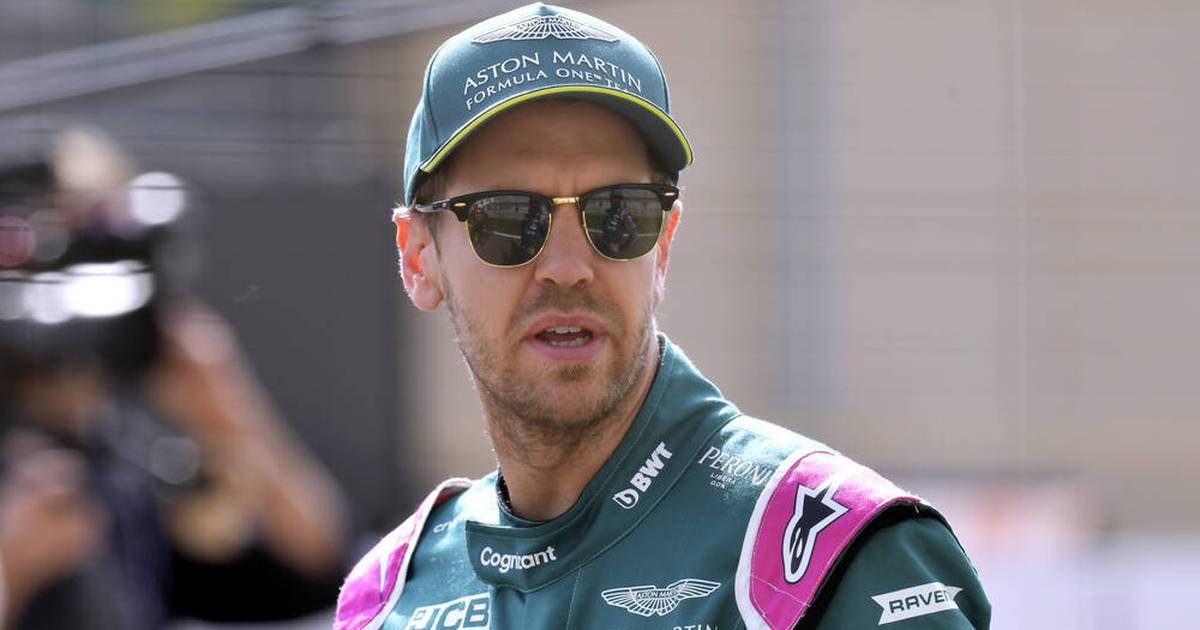 The new season in Formula 1 is just around the corner and Sebastian Vettel is already in attack mode.
Despite a miserable year at Ferrari, the 33-year-old still sees himself as one of the best drivers in the field.
"Basically, I race to win, that's why I start on Sunday. I'm still good enough to win races and drive for the championship – provided the package is right," Vettel explained in an interview with the Sports picture before the season opener at the weekend in Bahrain. (Formula 1: The Bahrain Grand Prix on Sunday from 5 p.m. in LIVETICKER)
Everything about Formula 1 and the motorsport weekend in AvD Motor & Sport Magazin – Sunday from 9.45 p.m. LIVE on TV and STREAM on SPORT1
"I trained a lot and feel very fit. I also used the time to regenerate and recharge my batteries," added the four-time world champion.
Vettel is third place as a goal
At the beginning, however, a victory for Heppenheim would be a big surprise. For Vettel's new Aston Martin team, the test drives were anything but good. (The Formula 1 racing calendar)
Nevertheless, Vettel looks positively into the future and sets high goals.
"Our team just missed third place in the team classification last year. I hope we are as strong or even stronger in 2021," said the German initially. A little later, he then concretized his plan in his first year at Aston Martin.
Vettel's announcement to the competition: "The aim is to be better than the year before. So third place!"
Vettel assures Schumacher help
The pilot reports that his early days with the new team were quite difficult for him.
"Both I and the team had to adapt from the start. The factory was often almost empty because many had to work from home," admitted Vettel. So getting to know each other personally was made more difficult. "I then simply use the advantages of digitization. Online conferences also replace a lot of travel stress," says Vettel, however, loosely.
In addition to his own performance, the veteran will especially watch Mick Schumacher's performances. Michael Schumacher's son is making his debut in the motorsport premier class for Haas F1 this year.
Vettel wants to become a mentor for the newcomer. Schumacher can count on the support of his competitor. (Everything you need to know about Formula 1)
"Mick has more than earned his place. We do our thing on the track, but of course Mick is a special opponent for me. We have known each other for a long time and get along very well. He will be bombarded a lot this first year. I'll help him as much as I can. "


[ source link ]
https://www.sport1.de/motorsport/formel1/2021/03/formel-1-sebastian-vettel-ueber-ziele-mit-aston-martin-und-mick-schumacher

Sebastian Vettel goals Aston Martin Mick Schumacher